Trending
Ashish Nehra Made A Big Statement On Dinesh Karthik's Selection In T20 WC Squad
Former India pacer Ashish Nehra feels that veteran player Dinesh Karthik has sealed his place for the T20 World Cup in Australia later in the year following the latter's thrilling performances in the last three months.
After a spectacular IPL 2022 campaign for RCB – where he smashed 330 runs at a strike rate of 183 and was the best finisher in the tournament – Karthik earned his recall to the national side after three years and made an impact straight away vs South Africa: in the second T20I he scored 30* off 21 balls taking India to a respectable total, before smashing a match-winning 55 off 27 balls – his first T20I fifty 16 years after making T20I debut – helping the hosts level the series.
layout="fixed" width="336" height="280" type="adsense" data-ad-client="ca-pub-5474032326006367" data-ad-slot="3340040536"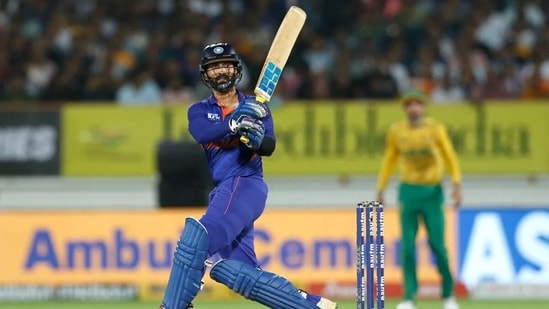 Karthik can help you chase down even targets of 200: Nehra
In the fourth T20I in Rajkot, Karthik came in to bat at number 6 in the 13th over with India's score of 81/4. He mixed caution – knowing there is little batting to come after that – with aggression – while taking down both spinners and pacers – and propelled the final total to 169 on a pitch that played its tricks.
Speaking on Cricbuzz, Ashish Nehra was quite praiseful of Karthik's knock: "Today he batted at No.6, which I liked, and that fact that he scored a half-century…his innings was longer and he got to bat earlier in the game…so these are the expectation you have from your most experienced player whom you have recalled to the team."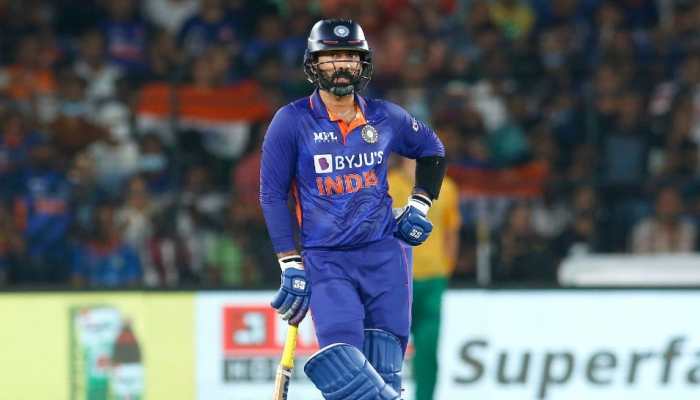 Nehra asserted that with Karthik's finishing abilities and thunderous form, he is the man that could help India chase down targets of even over 200.
"Yes he does score runs in the last 3-4 overs but experience means that he knows a lot many other things as well. Selectors, team management should all be happy. The knock surely will give him confidence as well and going forward, this entire talk about impact at that batting position…you have Hardik Pandya, Rishabh Pant, Ravindra Jadeja and then the experience of Karthik. He is the kind of player who can help you chase down even targets of 200 in Australia," he said.
When asked if DK has already booked his place in the T20 World Cup squad for the tournament Down Under, Nehra simply replied: "He has already booked his place in the T20 World Cup squad. He scored 55 at a strike rate of 200."
The fifth and the series-deciding T20I against South Africa will be played on Sunday, in Bangalore.