Trending
Can Team India Drop Rishabh Pant? Ashish Nehra Has The Answer
Can Team India Drop Rishabh Pant? Ashish Nehra Has The Answer: The scrutiny on Rishabh Pant's position in India's T20I eleven has grown manifold in recent months: his dip in numbers coupled with the rise of other alternatives mean that Pant is not more a sure starter in India's best eleven in the shortest format, says former India pacer Ashish Nehra.
After a sub-par IPL 2022 season – where the left-hander scored 340 runs at an average of 30.90 and without a single half-century – Pant had a rather disappointing series versus South Africa, finishing with only 58 runs at a strike rate of 105.
layout="fixed" width="336" height="280" type="adsense" data-ad-client="ca-pub-5474032326006367" data-ad-slot="3340040536"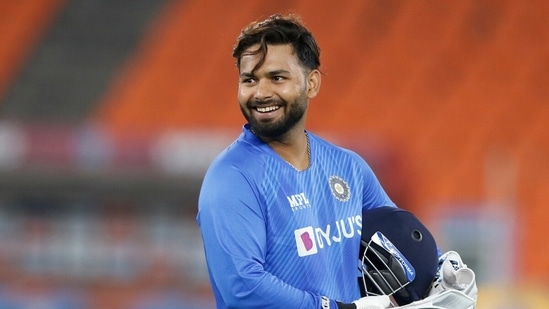 His best knock came in the first match – 29 off 16 balls – but after that, he played some poor knocks: 5 off 7, 6 off 8 and 17 off 23 as the Protea bowlers got him out while bowling outside his off-stump away from his range, a weakness now emerging in Pant's game.
No guarantee that Pant will play the T20 World Cup
Speaking on the Cricbuzz Live show, Ashish Nehra was asked whether Team India can play T20 cricket without Pant? "Yes, Why Not," he replied.
Nehra also went on to say that Pant's place in the T20 World Cup squad is also not assured at the moment with the likes of Ishan Kishan and Dinesh Karthik showing great form while Sanju Samson also had a good IPL season.
"T20 World Cup is very far away. There is no stamp that says Pant will surely play the T20 World Cup. He can also get injured. But there are lot of games in between. We will have ten T20Is and then the Asia Cup.
"One good thing about Pant is that he plays all three formats. Others play only T20I, and if they don't perform well in these limited chances, they will have some problems. You have Ishan Kishan, Sanju Samson. You also have Dinesh Karthik," Nehra said.
Parthiv Patel advises Pant on playing balls outside off-stump
In the same discussion, former India keeper-batsman Parthiv Patel expressed concern that Pant has gotten out in a similar fashion in the IPL and vs South Africa. He suggested one change in Pant's batting.
"He can do a tactical change. He can use the crease and decide where would he stand. He can move towards off stump so that he can come closer to the ball," Parthiv said.
"You must also see, how the bowlers have found a pattern. But the thing that concerns me is that he is not able to break the pattern of getting out ridiculously," added Patel.