Trending
Harbhajan Singh Finally Opened Up On Infamous 'Slapgate' Controversy In IPL 2008
The 'slapgate controversy' is one of the most infamous and controversial moments that took place on-field in the history of the Indian Premier League. Now years after that controversial moment, former Indian cricketer Harbhajan Singh has opened up about his 'mistake' that later turned out to be a massive controversy in the 2008 edition of the Indian Premier League.
Well, for the unversed, in IPL 2008, Harbhajan and S Sreesanth reportedly had a heated argument during the game. While Sreesanth was representing Punjab Kings (PBKS) at the time, Harbhajan Singh was playing for Sachin Tendulkar's Mumbai Indians (MI) franchise.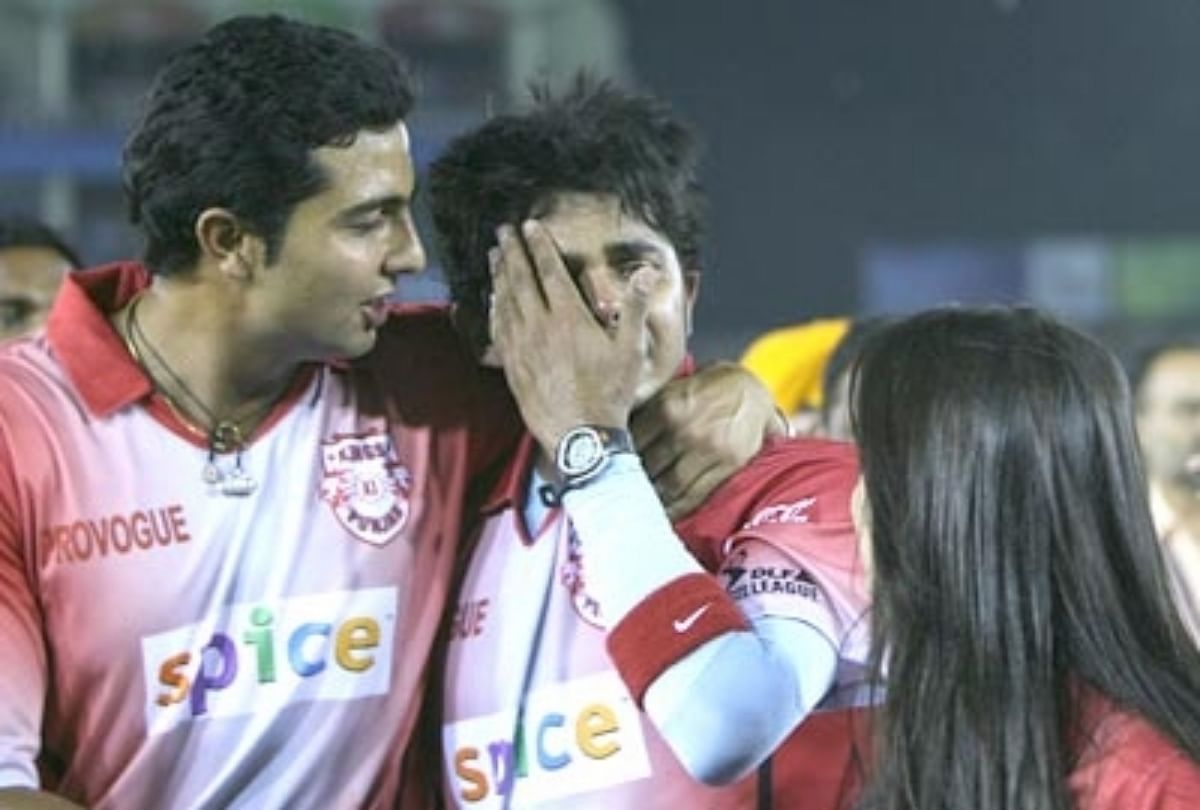 The argument turned so ugly that Harbhajan allegedly raised his hand on Sreesanth during the routing round of handshakes following the completion of the game. Though, the controversial moment wasn't shown on the camera, Sreesanth was spotted in tears after the game. In the aftermath of the incident, Harbhajan Singh was banned for the rest of the season.
Harbhajan Singh Finally Admitted His Mistake
Recalling, the infamous controversy, Harbhajan Singh admitted that whatever happened was wrong and it shouldn't have taken place. Speaking at the Glance LIVE Fest, for the first time, Harbhajan Singh admitted that the way he treated Sreesanth is one mistake he would always want to correct. He said:
"What happened was wrong. I made a mistake. Because of me, my teammate had to face embarrassment. I was embarrassed. If I had to correct one mistake, it was how I treated Sreesanth on the field. It should not have had happened. When I think about it, I feel there was no need," 
Sreesanth On The Ugly Controversy
Earlier, in an interview, Sreesanth had also downplayed any row between Bhajji and him, revealing how Sachin Tendulkar organized a dinner for them and both the cricketers then sorted out the issues. Sreesanth had revealed:
"It was all sorted and thanks to Sachin paaji (Sachin Tendulkar), you guys play in the same team, I said absolutely fine, I'll go and meet him. We met and had dinner on the same night but the media took it to the next level," Sreesanth had told CricketAddictor.
"I'm absolutely fine with Bhajji paa. He's changed a lot. I've in public also he has said 'Sree tu kahi bhi ho yaar, maaf karde' (Sree, wherever you are, please forgive me). He was always my elder brother, maybe at that point of time it was different but he will always be a legend."