Trending
Harsha Bhogle Hailed Dinesh Karthik As India's Best Finisher
Harsha Bhogle Hailed Dinesh Karthik As India's Best Finisher: 37-year-old Dinesh Karthik is still going strong as his form in the recent months has shown. Karthik, who was Man of the Match in India's first-ever T20I way back in 2006, has been in a surreal form such that it made renowned commentator Harsha Bhogle label him as the best finisher in the Indian team.
Not Rishabh Pant, not Hardik Pandya, but Bhogle feels that it is DK who is the best in this particular role that he seems to have excelled. Bhogle made his views public amid Karthik's gem of a knock in the fourth T20I versus South Africa, in Rajkot when he notched up his maiden T20I fifty. His knock of 55 runs from 27 balls propelled India to 169 in a must-win game.
layout="fixed" width="336" height="280" type="adsense" data-ad-client="ca-pub-5474032326006367" data-ad-slot="3340040536"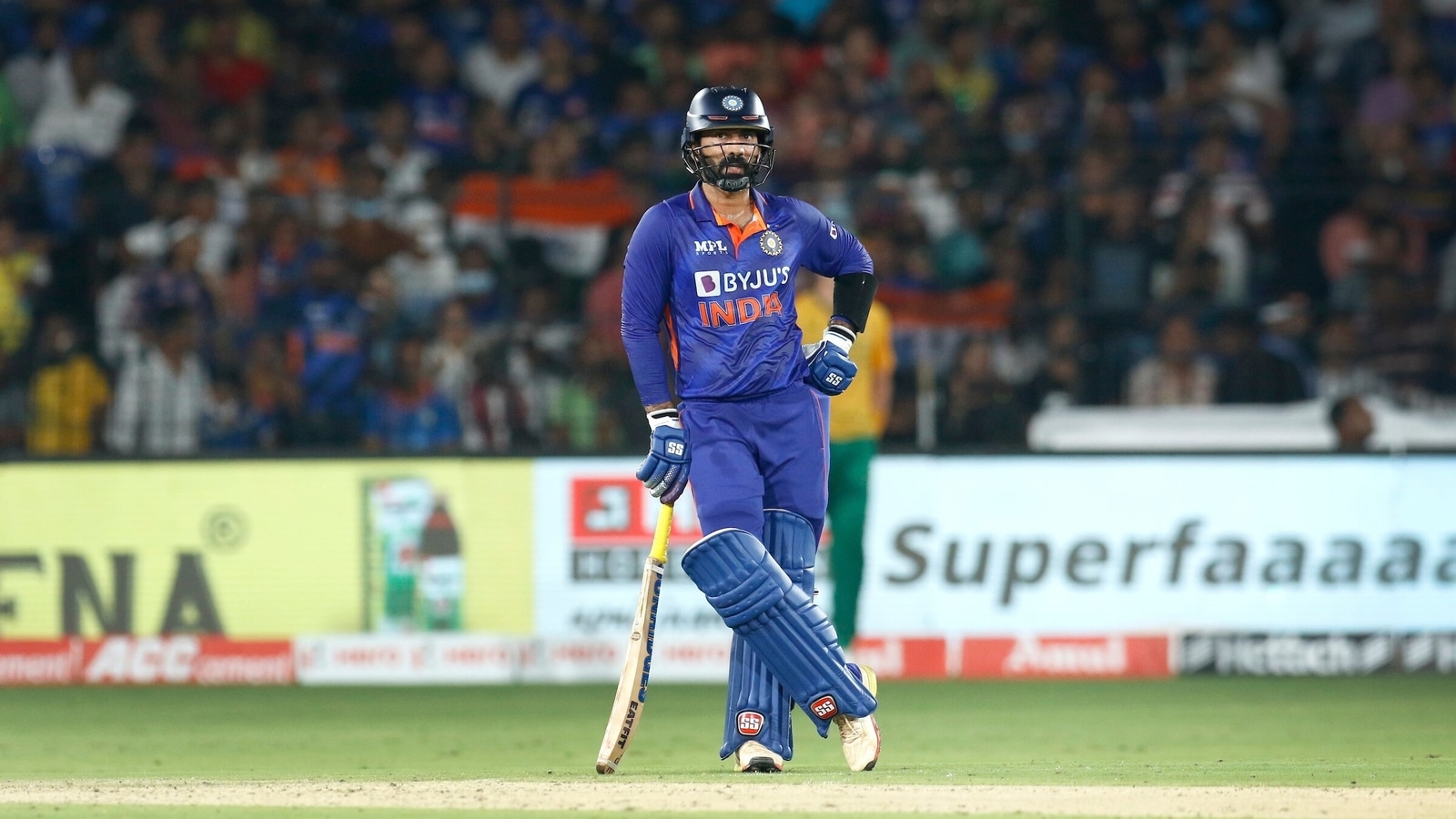 Dinesh Karthik takes India to a challenging total
He came in to bat in the 13th over – which many feel is around about the perfect entry point for him – at India's score of 81/4. Karthik then was involved in a brilliant partnership with Hardik Pandya which yielded 65 runs off 33 balls, of which Karthik scored 43 runs off 22 balls.
After Pandya's dismissal, Karthik further smashed 12 runs off 5 balls to take India to what seemed like an above-par total on a pitch that was slowing down and also offered grip to spinners.
The most striking feature about Karthik's innings today was his clear-headedness in shot selection while also keeping in mind that there was little batting to come after him. His confidence shone in his strokes. Confidence of a man who is ready to take on the world once again. Who is willing to win the T20 World Cup for his country.
Harsha Bhogle's special tweet praising DK
While others didn't middle the ball properly, Karthik was hitting wherever he wanted. Harsha Bhogle made a special tweet in praise of the veteran batsman: "55(27) for DK. Playing on a different planet. He just gets T20. And nobody plays that role better than he does in this Indian set-up," Harsha Bhogle tweeted.
55(27) for DK. Playing on a different planet. He just gets T20. And nobody plays that role better than he does in this Indian set-up.

— Harsha Bhogle (@bhogleharsha) June 17, 2022