IND vs SA
IND vs SA: Sanjay Manjrekar Undermines Rahul Dravid's "Impact" On Team India
Sanjay Manjrekar Undermines Rahul Dravid's "Impact" On Team India: After the conclusion of the IPL 2022, India will resume their preparations for the  T20 World Cup when they host South Africa from June 9 in a 5-match T20I series.
Under head coach, Rahul Dravid India earlier lost the Test and ODI series in South Africa but have clean-swept every single series at home. Dravid's biggest challenge this year in white-ball cricket is the T20 World Cup, to be held in Australia from October.
layout="fixed" width="336" height="280" type="adsense" data-ad-client="ca-pub-5474032326006367" data-ad-slot="3340040536"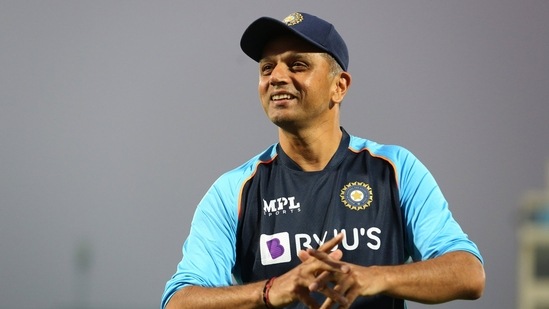 The scrutiny on the Indian T20I team has been heavy after their group stage exit in the T20 World Cup last year in UAE. And now Dravid has a massive role to play as the team is still trying out alternatives in both batting and bowling departments.
Former India batsman Sanjay Manjrekar, though, feels that the role of Dravid, the coach, is only a " marginal" one and limited to the team selection; he rationalised that it's entirely the captain who's making the calls on the field while Dravid can only so as much is to select the correct playing eleven.
"I still maintain the coach has a marginal role to play in a team's eventual achievements and performances. It's still the captain who calls the shots but the one thing you expect Rahul to do really well is team selection, picking the right XI," Manjrekar was quoted as saying by Timesnownews.com.
The Indian senior men's team hasn't won any ICC title since the 2013 Champions Trophy; they have lost three semi-finals, two finals, and couldn't even make it to the semis last time around.
Manjrekar Pointed Big Mistake Of Team India
Manjrekar said that India's mistakes in these failures have been largely around the playing eleven – something which he expects Dravid to work on and better it.
"My simplistic conclusion from what happened in the last four or five ICC events was the kind of playing XI that India picked, I thought they just overthought the whole process and somehow the playing XI didn't quite make sense and that went on to hurt India on occasions," Manjrekar added.
"Rahul will be doing his best with whatever he can control, which is mostly off the field, picking the right XI, maybe tactics during breaks and in all that you can expect him to be at his best."