Sanjay Manjrekar Wants Big Bowling Change For India In 3rd T20I: As India have gone down in the first two T20Is of the series versus South Africa, changes are expected for when they take the field in Visakhapatnam for the third and must-win encounter on Tuesday.
One change which is anticipated by many is the axing of either Axar Patel or Yuzvendra Chahal – or both – from the eleven as both spinners have been largely ineffective in the two games in Delhi and Cuttack with the hosts failing to defend targets.
In two outings, Axar has bowled five overs, taking one wicket for 59 runs and Chahal has leaked 75 runs for one dismissal in 6.1 overs.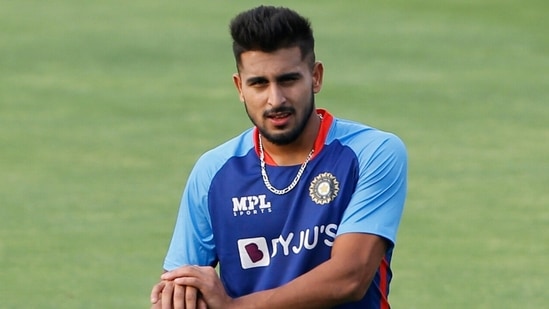 Sanjay Manjrekar backs Umran Malik's inclusion
Former India batter Sanjay Manjrekar since both the spinners haven't got help from the surfaces – and haven't really bowled greatly either- India might opt to bring in fast bowler Umran Malik who showed a wicket-taking knack during the middle-overs in the IPL 2022 where he picked up 22 wickets in all.
"I would make maybe one change if not two. The interesting thing is that two T20Is have happened, India have played two spinners and we have got just two wickets to show. So the spinners haven't got the wickets and India when they win T20Is, they generally do so because the spinners do the job in the middle and that hasn't happened," Manjrekar told Sports 18.
On the back of thunderous IPL performances for SRH, including a five-wicket haul vs Gujarat Titans, Malik, the 22-year-old from J&K, was given his maiden India call-up. Manjrekar reckoned the speedster should get a go in the third T20I.
"So here is my recommendation. Have somebody like an Umran Malik to come in because pitches aren't rank turners. If you have rank turners, maybe Axar Patel is a more effective bowler because India needs wickets. So have Umran Malik purely because he has the ability to get wickets in the middle," the 56-year-old suggested.