Trending
IND vs SA: Umran Malik Clocked 163 KPH Speed In Practice Session
IND vs SA: Umran Malik has once again hogged the limelight – and once again it's for his unique selling point: his extreme speed.
In the net session ahead of the T20I series versus South Africa, Malik has reportedly recorded a speed of 163.3 KPH!! This has left the fans in awe and has even impressed head coach Rahul Dravid who termed Malik an "exciting" prospect.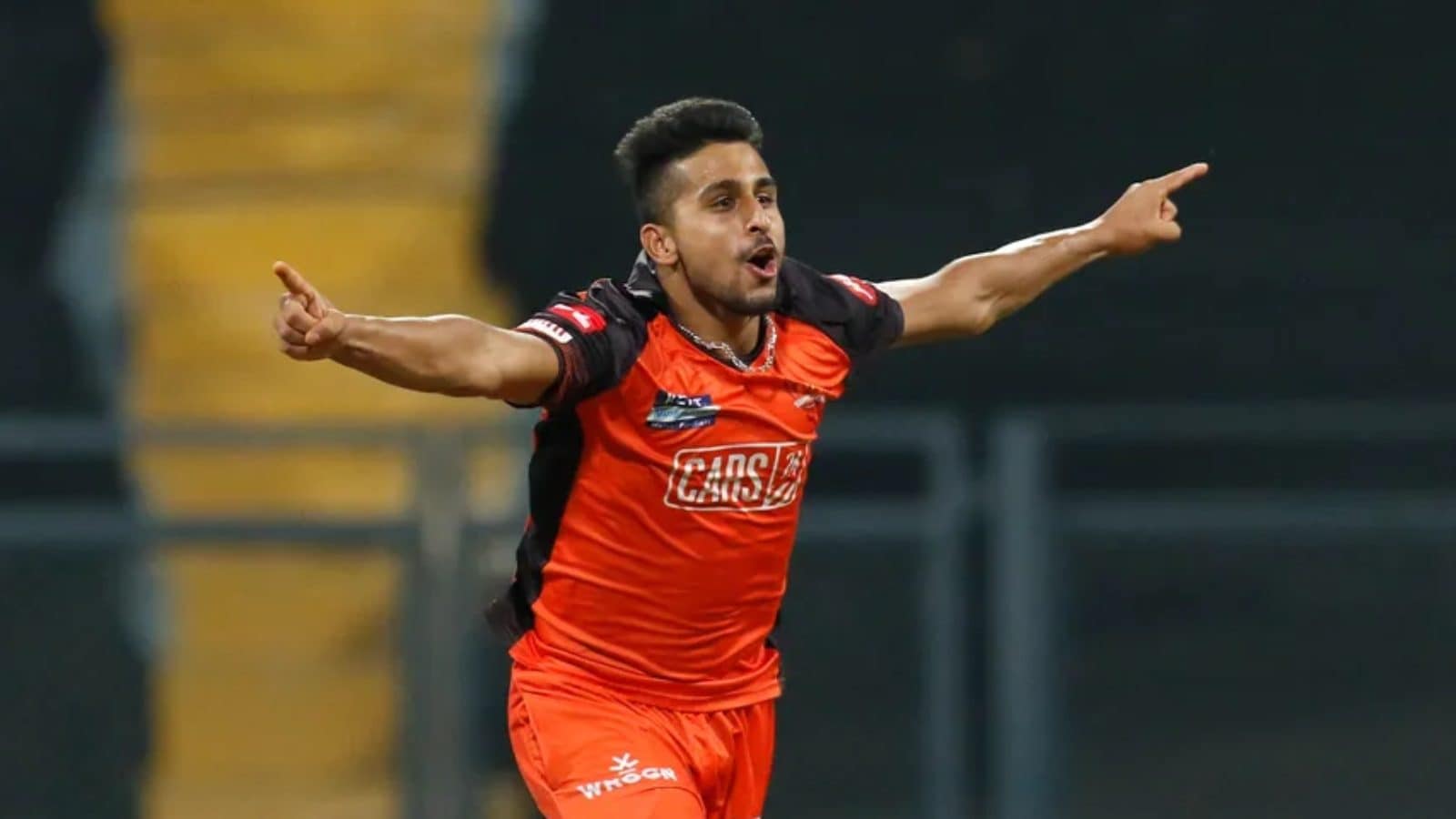 Umran Malik Clocked 163 KPH Speed
The 22-year-old from Jammu&Kashmir received his maiden India call-up on the back of a sizzling, breakthrough IPL 2022 season for the Sunrisers Hyderabad. Although SRH failed to qualify for the playoffs, Malik was the brightest spot in their season.
The speedster snapped up 22 wickets in 14 matches, including a memorable five-wicket haul, albeit in a losing cause, versus Gujarat Titans.
And even though Malik was slightly on the expensive side – leaking at 9.03 runs per over in the season – the upside of his extreme pace – he reached the 157 KPH mark – and that he will learn with time and experience prompted the national selectors and management to call him up for the Indian team.
Here, watch Umran Malik clocking 163.3 KPH speed in net session:
After recording 157 KPH in the IPL, Malik's eyes would have been on Shoaib Akhtar's fastest international delivery which recorded 161.3 kmph (100.2 mph).
However, Umran Malik is unlikely to feature in India's eleven – barring late injuries – in the first T20I vs the Protea, suggested Rahul Dravid, who hailed Malik's pace but asserted that he needs to be "realistic" in giving chances to other pacers who were with the team before Malik.
Rahul Dravid Is Very Impressed With The Sensational Pacer
In the pre-series press conference, Rahul Dravid said, "Yeah, it is exciting. He certainly bowled quick and with pace. Obviously, he is learning. He is a young boy and he is getting better, improving. The more he is able to play, the better he is going to get. From our, perspective, very happy to have someone like him in the mix.
"We have to see how much playing time we can give him, we need to be realistic, we have a large squad, it is not possible to give everyone playing XI time. I think I am certainly someone who likes to have that consistency, give people te and let him feel settled in the positions."