Vikrant Gupta Explains Why Rishabh Pant's New Team India Is Very Special: Rishabh Pant would have been very pleased as, in his maiden India captaincy match, the Men in Blue posted a massive total of 211/4 versus South Africa on a Delhi pitch that wasn't flat at all, if anything it had shown signs of turn and grip in the first over itself.
Rishabh Pant Is Leading Team India For The 1st Time
Even as the Delhi pitch played its tricks, Ishan Kishan and Ruturaj Gaikwad continued to show their intent; that they could manage 36 runs in the first five overs came to some misconnections and some good bowling by the Protea bowlers, but that didn't deter them from playing attacking shots.
layout="fixed" width="336" height="280" type="adsense" data-ad-client="ca-pub-5474032326006367" data-ad-slot="3340040536"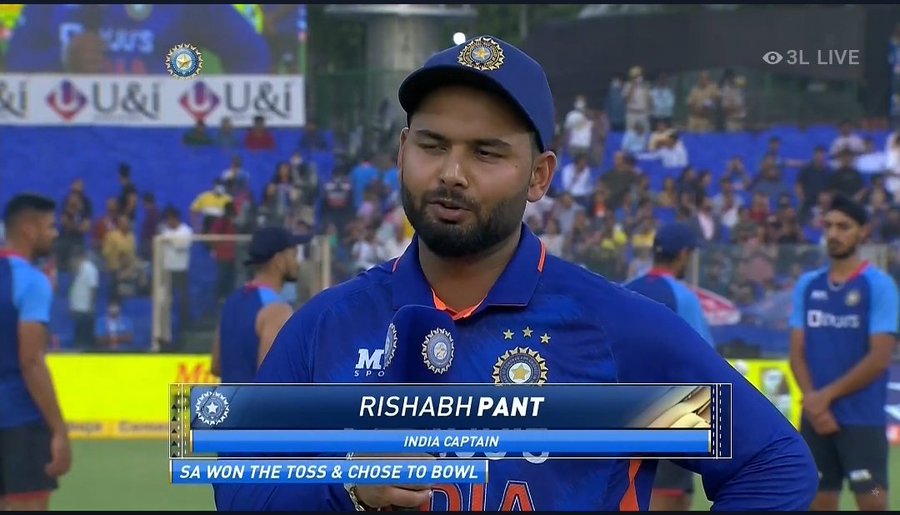 The sixth over, from Nortje, yielded 15 runs and the Indian innings only flew from there. Despite the wickets, there was no sign of slowing down from the batters coming in. The strike rate of India's top five batters today read: 158, 153, 133, 181, 258.
The last 23 balls of India innings saw 55 runs being scored as skipper Rishabh Pant (29 off 16) and, returning to the eleven for the first time after the T20 World Cup, Hardik Pandya (31 off 12) caused carnage in Delhi with the ball flying here, there, everywhere in the bit-sized stadium.
This was after Gaikwad (23 off 15), Kishan (76 off 48) and Shreyas Iyer (36 off 27) had already hurt the South African bowlers who then were torn apart by Pant and Pandya, two of the best in the world in the death overs.
Vikrant Gupta highlights the difference between two Indian teams:
This consistent attacking of this new Indian new – the youngsters – is contrasting from the ones which we have seen over the years with Rohit Sharma, KL Rahul, and Virat Kohli in the batting order.
Senior journalist Vikrant Gupta strongly feels that the way India batted today – despite the difficulties posed by the surface and the Protea bowlers – is the ideal way to approach a T20 innings: no slowing down, keep playing your strokes with freedom, keep finding the boundary.
"The good thing about the Indian 'Cubs' is they never slowed down, waiting to explode in the end or settle for a 'good' score. They've been relentless ball after ball; just the way T20 ought to be," Vikrant Gupta tweeted.
Here, check out Vikrant Gupta's tweet that's going viral:
The good thing about the Indian 'Cubs' is they never slowed down, waiting to explode in the end or settle for a 'good' score. They've been relentless ball after ball; just the way T20 ought to be #INDvsSA

— Vikrant Gupta (@vikrantgupta73) June 9, 2022