Veteran Bengal batsman Manoj Tiwary registered a century in the ongoing Ranji Trophy semi-final versus Madhya Pradesh in Alur and expressed his gratitude to his family for their constant support upon reaching the landmark with a sweet and special note.
Tiwary struck 102 runs and Shahbaz Ahmed scored 116 – with the next best score being 22 – that helped Bengal reach 273 in their first innings in reply to MP's first innings total of 341.
layout="fixed" width="336" height="280" type="adsense" data-ad-client="ca-pub-5474032326006367" data-ad-slot="3340040536"
Tiwary, who was battling with injured right cartilage through his innings, and Shahbaz bailed Bengal out of trouble when the team was reeling at 54/5 to keep them alive as MP took a lead of 68 runs, one which could have been much more and a match-decisive one if not for the 183 runs stand between the two centurions.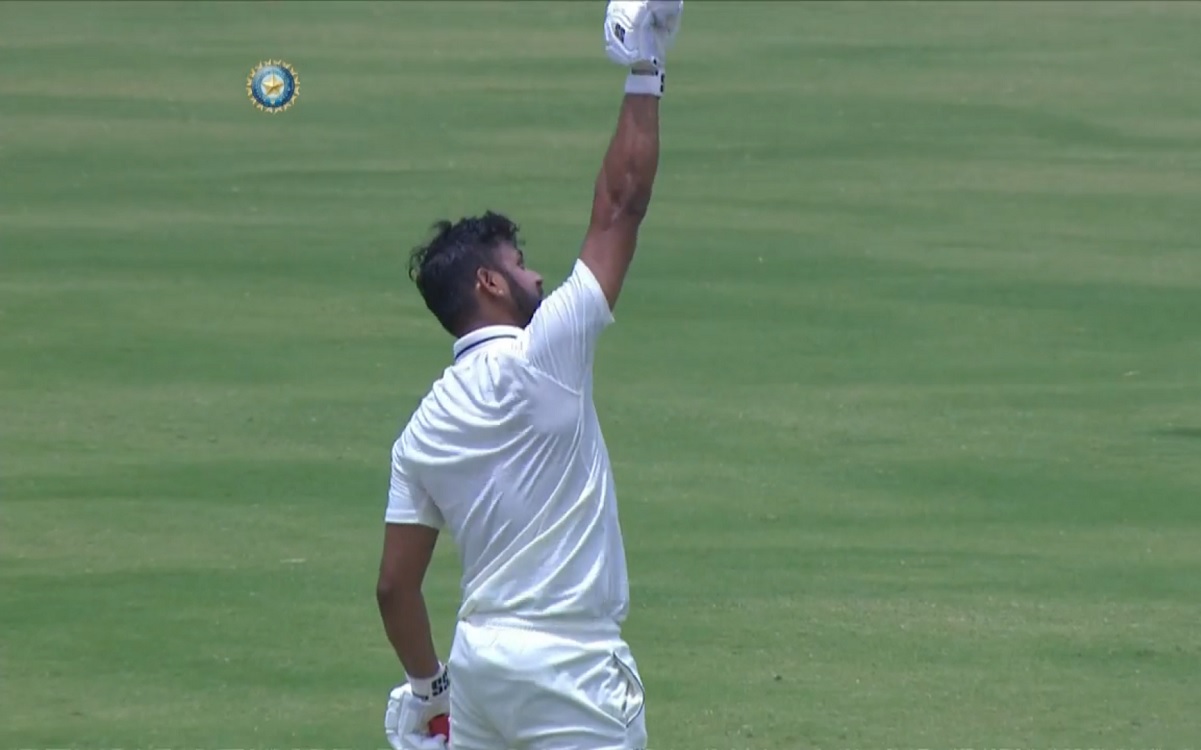 Manoj Tiwary's lovely note to his family
Upon completing his century – two on a trot, following up from match-winning 136 runs innings in the quarter-finals versus Jharkhand – Manoj Tiwary, who is also the elected Sports Minister of Bengal, pulled out a note that had "I LOVE YOU (heart shape) SUSMITA (MY SWEETYPIE)" written on it followed by two more names.
Here, check out his beautiful tribute by Manoj Tiwary to his family:
#ManojTiwary acknowledges family's support by holding a note after scoring a hundred in the #RanjiTrophy semi-final against MP. #BENvMP pic.twitter.com/clhWzoZkMC

— Srinidhi (@Srinidhi_PR) June 16, 2022
Before the knockouts, Manoj Tiwary had expressed his keen desire to help Bengal to the Ranji Title; they had lost the final to Saurashtra last time in the 2020 season.
"This desire to win the Ranji Trophy is still burning bright, it's that strong sense of achievement and purpose that has kept me going" Tiwary told ESPNcricinfo.
"Growing up, I dreamt of leading Bengal to the title. That couldn't happen. I then wanted to simply be part of a winning team. We came so close in 2020, but there's still some unfinished business. I hope we can do it this time. That is my biggest motivation at this stage of my career," the 36-year-old added.