Trending
Shameful Trolls Attacked Mayanti Langer Under Her Post For Stuart Binny
Shameful Trolls Attacked Mayanti Langer Under Her Post For Stuart Binny: June 17, 2014. The day when all-rounder Stuart Binny created history by recording the best bowling figures by an Indian – 6/4 – in an ODI match as he wreaked havoc in Mirpur, helping India skittle Bangladesh for a low score of 58 runs and unbelievably defending the total of 108.
When many seniors including skipper MS Dhoni were rested, Suresh Raina led a young, inexperienced side versus a full-strength Bangladesh. In the second ODI of the series, on a spicy, pace-friendly pitch the visitors folded for only 105 runs with pacer Taskin Ahmed taking a five-wicket haul.
layout="fixed" width="336" height="280" type="adsense" data-ad-client="ca-pub-5474032326006367" data-ad-slot="3340040536"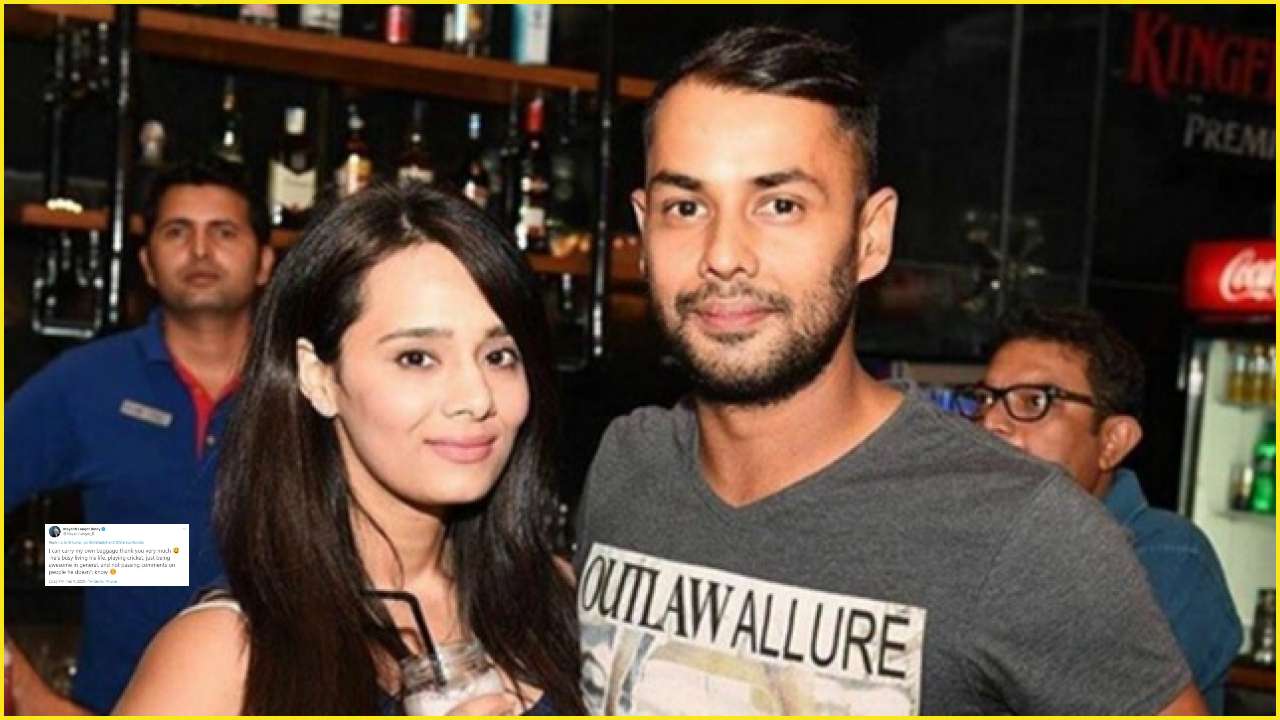 Although Bangladesh, too, lost a couple of early wickets, they looked in cruise control of the chase at 44/2. Until Stuart Binny arrived with a magical bowling spell that lasted only 4.4 overs but turned the game on its head in it.
In those 28 deliveries, Binny bowled 2 maiden overs, conceded just 4 overs – and, importantly, picked up 6 wickets! Bangladeshi captain Mushfiqar Rahim was the first of Binny's six wickets and that started the collapse – from 44/2 to 58 all out!
6/4 – Stuart Binny recorded the best bowling figures by an Indian bowler ever in ODI cricket, bettering Anil Kumble's record of 6/12 set in 1993 vs West Indies, and Binny's record still stands in Indian cricket.
Mayanti's special post for husband Stuart Binny attracts pathetic comments
A proud wife of former India all-rounder Stuart Binny, Mayanti Langer put up a special post celebrating her husband's achievement on June 17, 2022.
"On this day 6/4 (blue heart)," she captioned the picture.
On this day 6/4 💙 pic.twitter.com/NCZbY1eryL

— Mayanti Langer Binny (@MayantiLanger_B) June 17, 2022
#OnThisDay 8 years ago
Stuart Binny Masterclass on a minefield 💥 pic.twitter.com/egdyGExsjJ

— َ𝗱𝗮𝗻ı_Î_𝗖𝗵𝗮𝗺𝗽§َ (@DanielSamsDolan) June 17, 2022
Mayanti Langer is a renowned sports broadcaster and has been covering and hosting cricket shows for about a decade now. She is adored, loved and respected by fans for his professionalism as a host and her beauty as well.
This post by Mayanti, who recently returned to hosting the IPL after being a couple of years away upon becoming a parent, attracted plenty of misogynistic and pathetic comments from some lowlives on Twitter.
Here are some of the cheap comments under Mayanti's post lauding Binny's record:
2nd greatest achievement of his career 😁
You are still 1st 😜

— Keshav (@cricketfan777) June 17, 2022
The only claim to fame of binny other than he married u ..

— Āalók yadàv (@crix_ter) June 17, 2022
This was his second best achievement, 1st is still you…

— Abhishek (@kaushikabhi11) June 17, 2022
Aaj to khana zomato se aaega 😉😉😉

— Ashish Pandey (@AshishP72940873) June 17, 2022
His only achievement other than being the son of a legend

— Kshitij Srivastava (@ksrivastava05) June 17, 2022
Only one achivement whole career 😂😂😂😂

— __ (@wrongfeelingg) June 17, 2022
And that's it. Done and dusted after that.But you are still his best achievement in life.

— Manshu Ojha (@ManshuOjha2) June 17, 2022
Greatest achievement of his life aftar you ma'am

— Yash 👓 (@oldmonksays_) June 17, 2022