Former India captain and the current BCCI President Sourav Ganguly found himself in a bit of a social media fumble when he tagged the wrong Sunil Chhetri while congratulating the Indian football team for their successful qualification for the AFC Asian Cup on Tuesday.
Sunil Chhetri and Co. qualified for the 2023 AFC Asian Cup after Palestine defeated the Philippines by 4-0 scoreline in Ulaanbaatar. They have won their first two matches of the group stage against Cambodia and Afghanistan is currently placed at the second spot in Group D. For the first time in their history, the Indian football team has made it to the Asian Cup Finals in two successive editions.
layout="fixed" width="336" height="280" type="adsense" data-ad-client="ca-pub-5474032326006367" data-ad-slot="3340040536"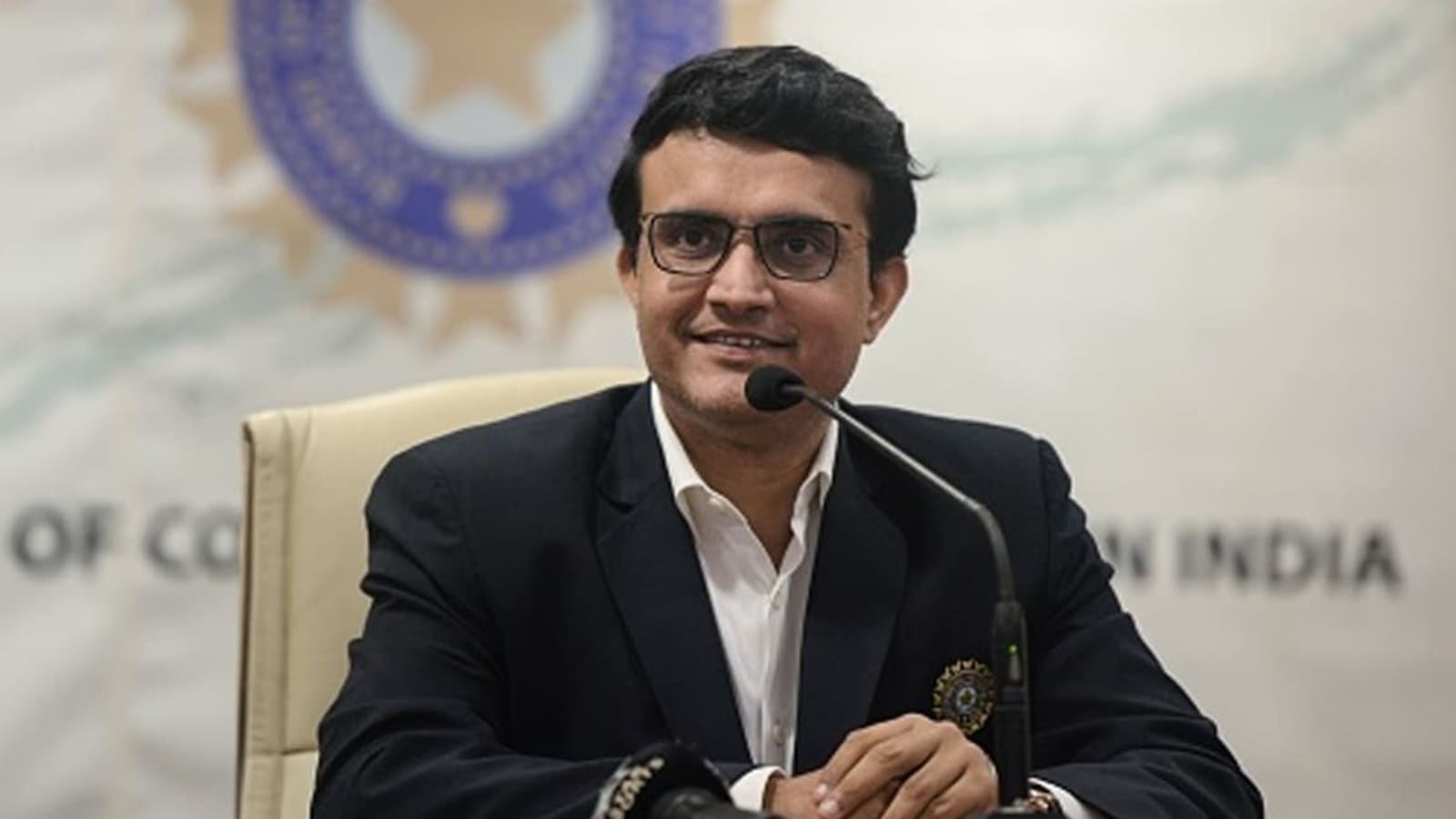 Sourav Ganguly makes big Twitter gaffe, gets trolled
A huge fan of football, Sourav Ganguly on Tuesday, to to Twitter to give his wishes to the Indian football team and their captain, Sunil Chhetri. Ganguly, however, tagged the wrong Sunil Chhetri.
"Great work by the Indian Football team on qualifying for the 2023 AFC Asian Cup! Led by the captain @SunilChhetri, the team has shown great spirit and no better place to do this than the Mecca of Football, good support by the fans throughout," Ganguly tweeted.
This massive error was quickly noticed by the netizens. Soon, the person Ganguly tagged in his tweet himself reacted to it, revealing that he's from Nepal and that Ganguly had made a hilarious blunder.
After a while, Ganguly deleted his tweet. However, by then, fans on social media had already taken screenshots of it which went viral.
Here, check out the how things transpired with this screenshot: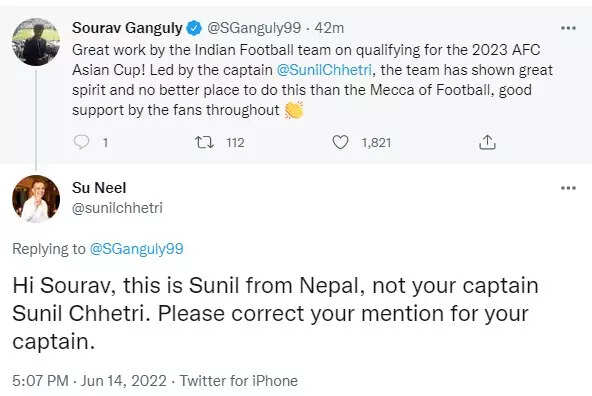 Here are some of the reactions to it:
Bodied ganguly😭🤣😭🤣😭 https://t.co/4HU5EmS3fC

— LORD SHARDUL THAKUR😌 (@Lord_Shardulkar) June 14, 2022
I just died laughing 😂😭😂😂😂🤣🤣🤣🤣 https://t.co/Vpyd3uDXjZ

— Nick (@troll_ac_) June 14, 2022
Ratioed the Richest Cric Board President 😮 https://t.co/MCLAKmgk5y

— Eccedentesiast (@Shashanth_Royal) June 14, 2022
Ganguly delete the tweet 💀 https://t.co/WPNlbr88GR

— Chennai Teen (@har31234964) June 14, 2022
Oreyy 🤣🤣🤣🤣🤣 @SGanguly99 https://t.co/ycPrqSLsOG

— ARAVIND (@DEVIL_VK18) June 14, 2022
Not the first time Sourav has struggled to communicate his message to the captain of a sports team! 😉 https://t.co/17qa3fnmo2

— Sahil Sangu (@sahilsangu) June 14, 2022
Nice reply 🤣🤣 absolute shame, he's engaged in sports & can't even tag properly India's football captain. https://t.co/A5ynW1vFHO

— Navaneet  (@Navanneett) June 14, 2022
Ganguly then made another tweet, this time correctly tagging the Indian football skipper, Sunil Chhetri.
Here's the new tweet from the 'Dada':
Great work by the Indian Football team on qualifying for the 2023 AFC Asian Cup! Led by the captain @chetrisunil11, the team has shown great spirit and no better place to do this than the Mecca of Football, good support by the fans throughout 👏

— Sourav Ganguly (@SGanguly99) June 14, 2022