Trending
T20 World Cup: 3 Reasons Why Dinesh Karthik Should Be India's First-Choice Wicketkeeper
In the IPL 2022 and the recently-concluded India-South Africa T20I series, the major talking point has come out to be: can Dinesh Karthik become India's first-choice wicket-keeper in the shortest format replacing Pant, whose place in the eleven has been questioned by some experts.
While Karthik has been striking almost everything from the middle of his bat, Pant has struggled for a memorable knock over the course of the past three months, his issues with balls outside the off-stump and away from his range laid exposed.
layout="fixed" width="336" height="280" type="adsense" data-ad-client="ca-pub-5474032326006367" data-ad-slot="3340040536"
The T20 World Cup, in Australia, is still a few months and plenty can happen and change. But at the moment, not only does Karthik seem to have sealed his spot on the flight, but could also be in the starting eleven.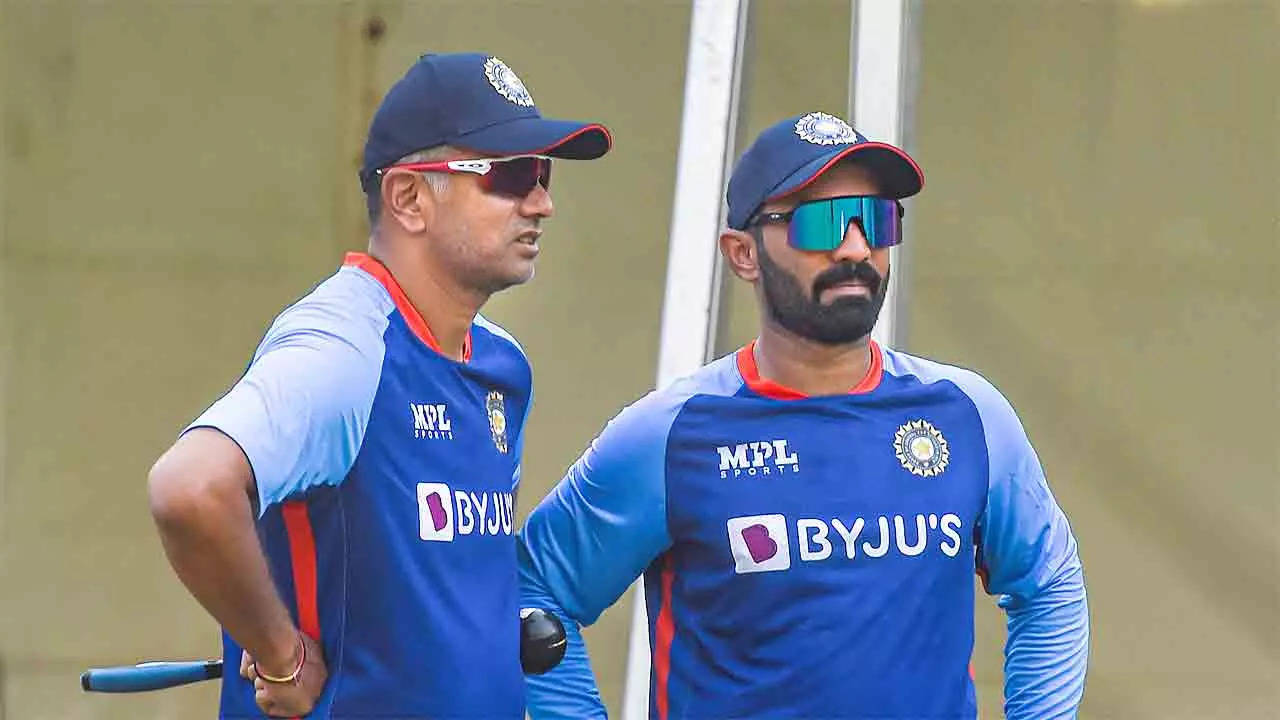 Here are the 3 reasons why Dinesh Karthik should now be India's first-choice wicket-keeper for the T20 World Cup:
Elite finishing form
Dinesh Karthik had a jaw-dropping IPL 2022 campaign for the Royal Challengers Bangalore carrying the batting line-up regularly and emerged as the best finisher of the tournament.
He smashed 330 runs at a strike rate of 183, out of which 251 runs came in the death overs at a strike rate of 207. Thankfully, the Indian management, just like RCB, have identified DK's best entry points – which is only after the 12-13th over, and used him in that manner, as late as possible, to give him the freedom and the clarity of attacking from the start.
Dominating the pacers over spinners
This is one aspect which will hold Karthik in really good stead for the tournament in Australia: he is a much-better hitter of pace bowling than spin bowling, and surely there will be more pacers employed in the T20 World Cup Down Under than spinners.
At the IPL 2022, Karthik had staggering numbers vs pacers: 258 runs at an average of 86 and strike rate of 224 and was dismissed only thrice by seamers in 14 outings; on the opposite spectrum, he was cautious again spin: 72 runs at a strike rate of 110. So, clearly, Karthik is perhaps the best Indian lower-order batter suited to take down the pacers in Australia.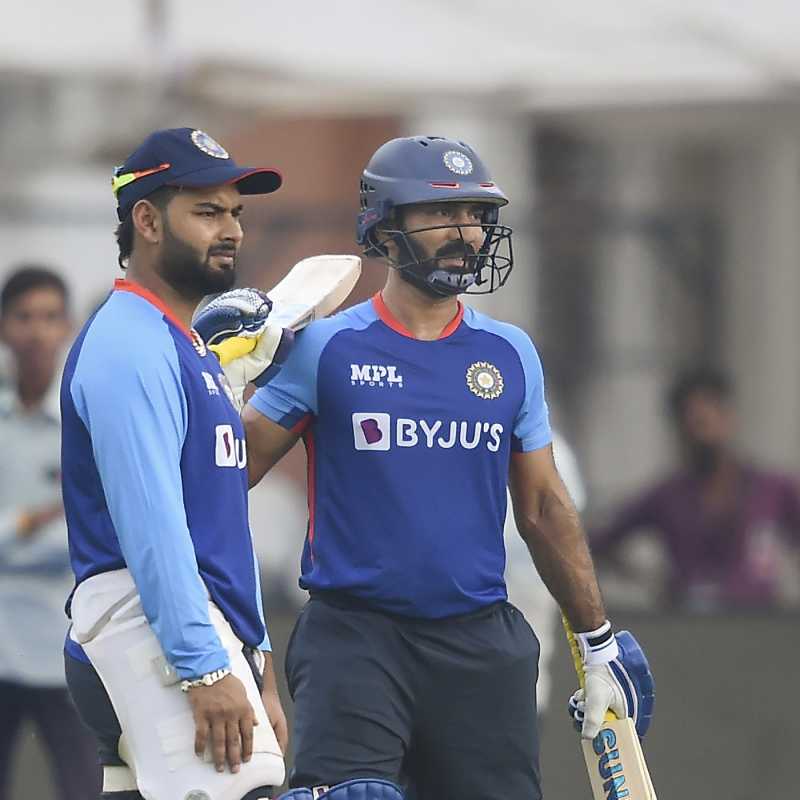 Unmatchable Experience
Karthik's experience in this Indian unit is both invaluable and unmatchable; he was the Player of the Match in India's first-ever T20I way back in 2006. He has gone through all ups and downs a batsman can go through in such a long, storied career.
His recent form is a tribute to his hard work, and acknowledgement that he needed to upskill himself; find his niche as a finisher and excel in it in such a way that the world takes notice of it.
At 37, Karthik is the senior-most cricketer in the Indian squad currently; he knows his strengths and weakness -as highlighted by his caution against spinners – and is in the best form of his life. He's as confident and trusting in his game as a cricketer could.