Trending
3 Teams Are Ahead Of India On The WTC Points Table
WTC Points Table: To rub salt in India's wounds after the disappointing loss at Edgbaston to England, two World Test Championship (WTC) points have also been deducted for maintaining a slow over-rate.
Because of this reduction of two points – India's third slow-over rate offence in this WTC cycle – India currently have 52.08 percentage points and have dropped below third-placed Pakistan who have 52.38. Australia, who are yet undefeated in this cycle, lead the chart with 77.78 PCT followed by second-placed South Africa who have 71.43.
India's road to WTC final made tougher after slow-over rate penalty
India were found short by two overs to bowl within the allotted time after time allowances are taken into consideration at Edgbaston. According to Article 16.11.2 of the ICC World Test Championship (WTC) playing conditions, a side is penalised one point for each over short. Consequently, two WTC points have been deducted from India's points total. Along with this, all the playing eleven players have been fined 40% of their match fees.
This is the third time India have been docked points for slow-over rate in this WTC cycle. They were docked two points in Nottingham last year and another point in Centurion before that.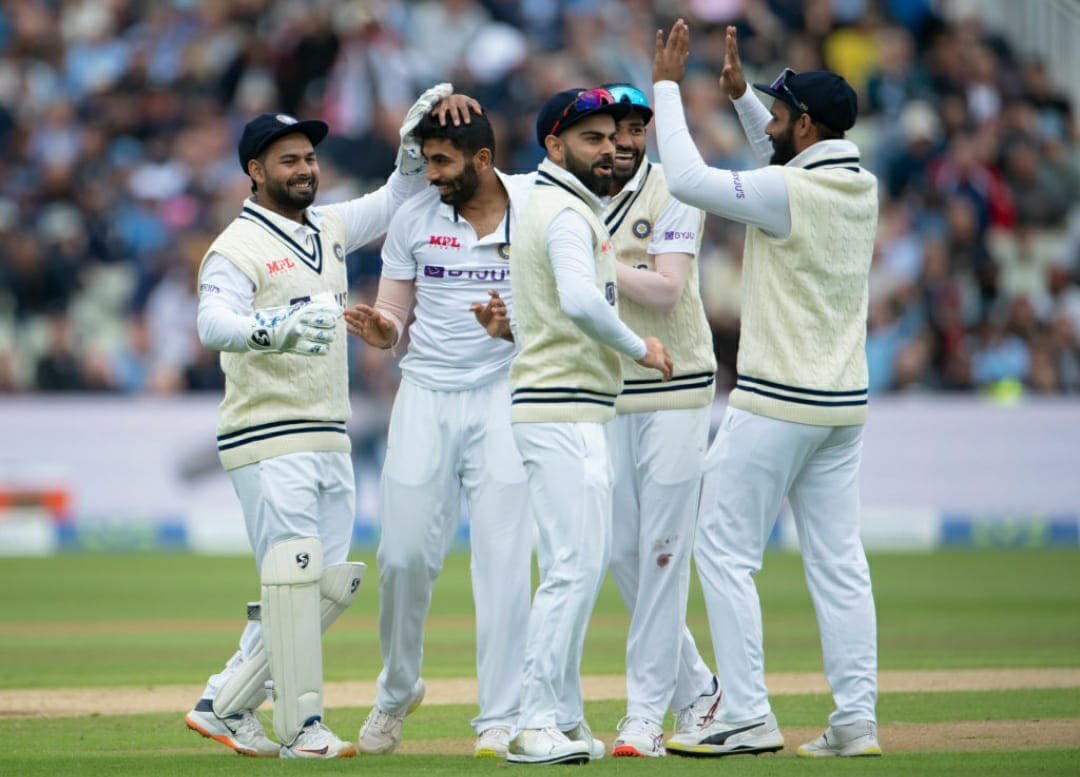 Their tally of total deducted points so far in the current cycle stands at five. This could really come in to bit back them later; in the previous cycle, Australia closely missed the WTC final as they were docked four points for slow-over rate in the MCG game vs India.
Stand-in India skipper Jasprit Bumrah pleaded guilty to the offence and accepted the proposed sanction, so there was no need for a formal hearing.
WTC TABLE (As of July 5):
Australia – 84 points.- 77.78 PCT
South Africa – 60 points – 71.43 PCT
Pakistan – 44 points – 52.38 PCT
India – 75 points – 52.98 PCT
West Indies – 54 points – 50 PCT
England thrash India in record run chase
At the moment, India's bigger worry will be this loss which came after they had their noses ahead for the first three days of the Test. However, a collapse of 7/92 in the second innings followed by some really disappointing and questionable bowling and fielding tactics meant England hunted down a big target of 378 – the highest successful chase in England's history.
Next, India have 4 Tests at home vs Australia and 2 away vs Bangladesh. India will need to win all these 6 Tests which can at best get them to 69.98 PCT to remain in the hunt for the final.