Trending
Amit Mishra Hilariously Trolled England's Barmy Army
Amit Mishra Hilariously Trolled England's Barmy Army: India suffered an embarrassing defeat in Edgbaston as their bowlers failed to defend a big total of 378. With this England, who were 2-1 behind in the first four Tests of this series from last year, levelled the series and retained the Pataudi Trophy.
Two distinct records that England registered on Tuesday: they chased down their highest successful target and this was also the highest successful run-chase vs India in Test cricket.
The level of thrashing and the incredible nature of this chase was such that India didn't even get the chance for a second new ball as England motored along at a run rate of 4.93 for 76.4 overs to enter the record books.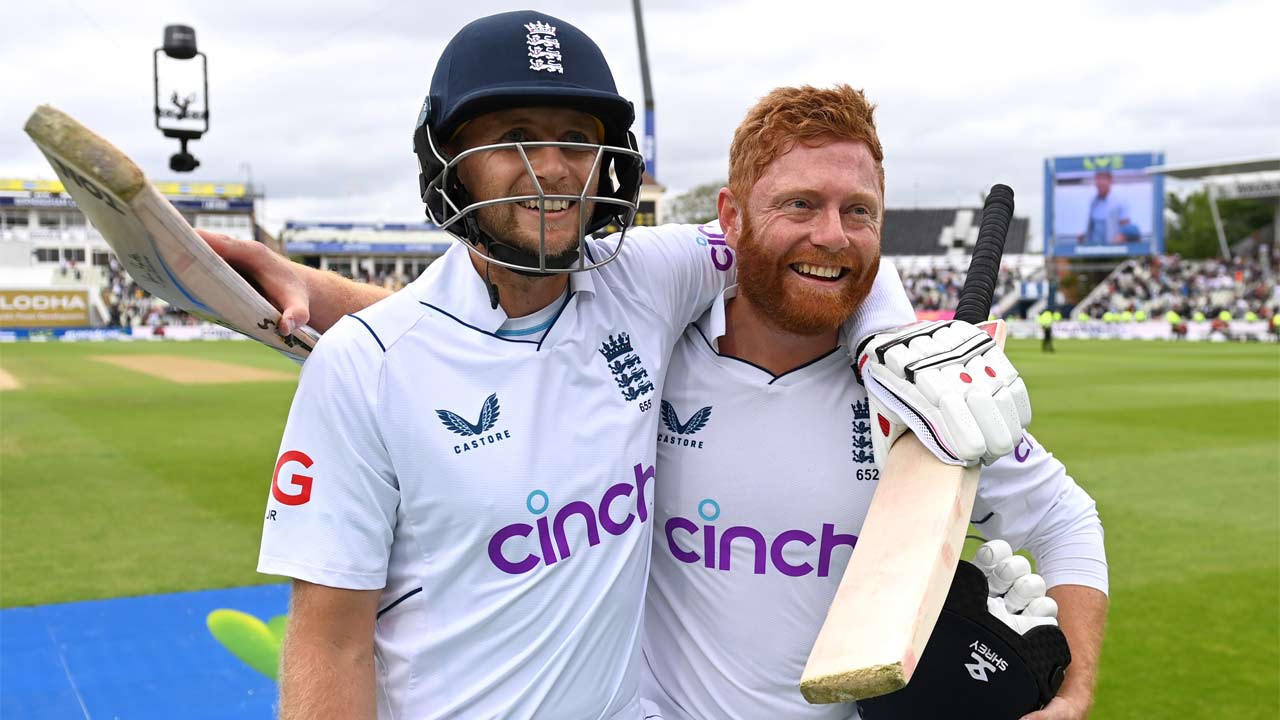 It wasn't a rollercoaster chase, though, as England cruised home with the help of two big partnerships: 107 runs off 131 balls between openers Alex Lees and Zak Crawley – which is England's fastest ever opening century stand – and 269* runs off 316 balls between Joe Root and Jonny Bairstow, either side of a three-wicket burst from India.
Amit Mishra hilariously trolls the British and their "habit"
Jonny Bairstow had grown in stature immensely this home summer. Before this Edgbaston Test, he had walloped New Zealand for 394 runs at a strike rate of 120, including 2 centuries and a fifty as England set on the new Bazball era.
He then notched up two centuries against India – one in his typical gung-ho style and next a more sedate one and was the Player of the Match.
The Barmy Army, the supporters' group of England cricket, had already changed their Twitter handle to Jonny Bairstow's Barmy Army. After England registered a win in Birmingham, they tweeted that "ENGLAND WIN SERIES 1-0". This is factually incorrect – even though they might not want to know the real facts – as the series, which had started last August, and now finishes at 2-2.
They needed a reminder of the facts. That came in style from veteran Indian leg-spinner Amit Mishra, who although didn't state the final scoreline of 2-2, hilariously trolled them by tweeting: "Haash! British and their habit of distorting history for their own advantage."
Fans loved this tweet from Mishra, who has now become kind of a cult figure on Twitter.
Here's Amit Mishra's epic reply:
Haash! British and their habit of distorting history for their own advantage. https://t.co/OIfSKWctXJ

— Amit Mishra (@MishiAmit) July 5, 2022