Trending
Angry Fans React After Sanju Samson Was Ignored For 1st T20I vs West Indies
Sanju Samson Was Ignored For 1st T20I vs West Indies: The 5-match T20I series between India and West Indies commenced on Friday at the Brian Lara Stadium in Trinidad. West Indies skipper Nicholas Pooran won the toss and put India into bat first.
And once again, soon after India's final eleven was announced, there was a chorus of questions and reactions on social media regarding Sanju Samson, who was excluded from the eleven today.
India opted to have Suryakumar Yadav, Rishabh Pant and Shreyas Iyer in the eleven while Sanju Samson, who was drafted into the T20I squad only hours before the game instead of the unavailable KL Rahul, was benched.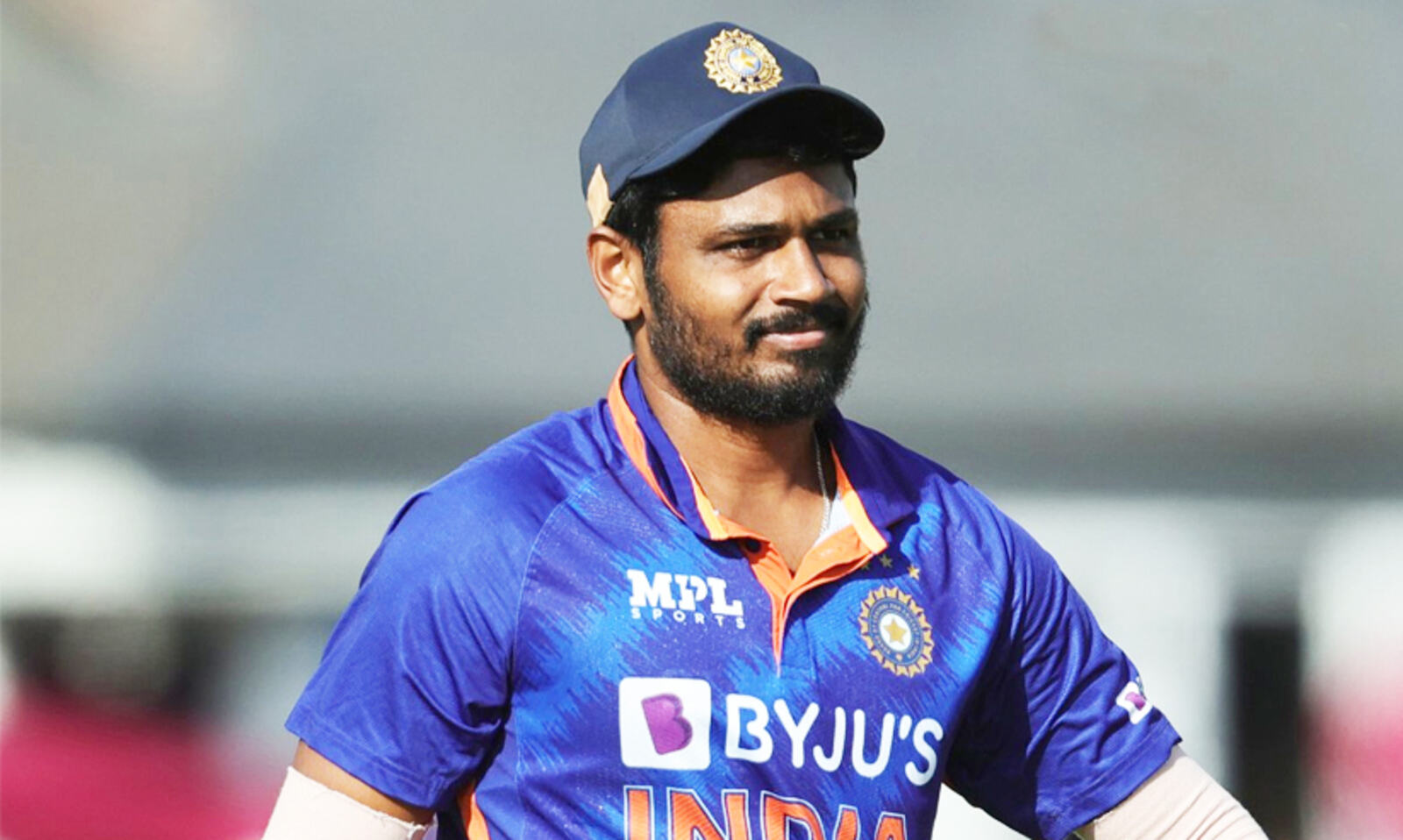 Should Sanju Samson be in India's T20 World Cup squad?
Samson's legion of fans was angry, disappointed and frustrated by the team management as the Kerala keeper-batsman was consigned to carrying drinks for another game, despite his impressive performances with the bat in the last month.
However, it was always going to be almost impossible, and perhaps even unfair to the likes of SKY, Pant and Iyer had Samson been selected in today's game ahead of them. For Samson was not even in the initial squad and only KL Rahul's unavailability – after the Karnataka cricketer tested positive for covid-19 in Bangalore – made Samson's return to the squad possible.
The 27-year-old Kerala cricketer has made a mark recently. Following a good IPL 2022 season – where he marched the Rajasthan Royals to the IPL 2022 final and scored 458 runs at a strike rate of 146 – Samson smashed his maiden T20I fifty – 77 runs off 42 balls last month vs Ireland in Dublin.
He then was dropped for the England matches, but was recalled for the West Indies ODIs – where he recorded his maiden ODI fifty, playing a crucial knock of 54 runs off 51 balls in the second ODI in India's successful run-chase of 312.
Here is India's team for the first T20I vs West Indies: Rohit Sharma(c), Rishabh Pant(w), Shreyas Iyer, Suryakumar Yadav, Hardik Pandya, Dinesh Karthik, Ravindra Jadeja, Ravi Bishnoi, Bhuvneshwar Kumar, Ravichandran Ashwin, Arshdeep Singh
Not seeing Sanju Samson's name on the teamsheet, fans expressed great dismay at the team management's decision.
Here are some of the reactions:
T20 different from odi, shreyas done well in Odi, he take place in playing 11 ahead of Sanju Samson, Deepak hooda in a T20 game😄when they are also in form,Crazy 😂#IndvsWI

— Sabarinath (@Saby2295) July 29, 2022
What is this why are you confused 🤔 players and why Iyer ishan kishan Sanju Samson and hooda all are in form it's a very bad 😞 selection

— neeraj koyyani (@neeraj_koyyani) July 29, 2022
So Sanju Samson ignored today as well. I cant believe DK got 15 back to back t20s after ipl which sanju didn't got even in last 8 years. Such hypocrisy exist in @BCCI #sanjusamson Such a shame that class batsman is warming bench and guys like DK ,Iyer ,Surya & Lunt are in playing

— sachin (@sachinece111) July 29, 2022
It Is A Crime For Batsman To "Play Dot Ball" In T20 Cricket I have seen shites batter play and on of the best option @IamSanjuSamson warming bench #wivsind #iyer #sanjusamson https://t.co/p5UsNYMfAP

— Iamarbaaz45 (@Iamarbaaz451) July 29, 2022
Not happy with @ImRo45 , you have @IamSanjuSamson & @ishankishan51, but you opened with @surya_14kumar. First you tried this combination with @RishabhPant17. Why can't a player be consistent at one place.#IndvsWI

— Gaurang Shah (@Gaurangshah2404) July 29, 2022
BCCI already know that if they play Hooda or Sanju Samson then they will take that place with the talent… But can rely on Iyer's poor performance so Kohli can get in at his spot anytime..#IndianCricketTeam #INDvWI #INDvsWIonFanCode #BCCI#ShreyasIyer #deepakhooda #Kohli

— Umdertamker (@_Asur7) July 29, 2022
#hooda ignored #sanjusamson ignored , everyone batting at all positions … Is #dravid wanting to safeguard #KLRahul"s position ?

— Prem (@rendezevous) July 29, 2022
Can WI play Sanju samson , he can bat and keep as well, good fileder,nicholas pooran.@nicholas_47 @windiescricket @BCCI

— Hunter7245 (@Hunter7245) July 29, 2022
sanju bhai apke liye dil se bura laga 💔
#sanjuSamson

— Priyanka Joshi (@Priyank56056291) July 29, 2022
@IamSanjuSamson should be ahead of @ShreyasIyer15 this series and be the first choice between the 2 in the world cup. His game is a lot more suited for those conditions. @BCCI @vikrantgupta73 @imVkohli @ImRo45 @SDhawan25 @surya_14kumar

— Brenzo (@DS_037) July 29, 2022
Playing shreyas ahead of sanju samson in T20 .. Ugh No one will accept this #Wivsind

Sanju deserves a spot in playing 11#sanjusamson

— Nallavan Memes (@Nallavan_memez) July 29, 2022
Sanju samson should get a chance place of iyer

— Himanshu (@HimanshuNayakk) July 29, 2022
How painful is to watch Sanju Samson sitting out but shreyas Iyer is playing instead. Mugi Iyer is no where close to Sanju . Iyer use to bat with strike rate of 123 yet he was chosen to play for india in t20 . Don't know who the hell that genius was who selected this Mugiyer

— 🌧️Fr🅾️nt F🅾️🅾️t 🌧️🏏 (@frontfoot73) July 29, 2022
@vikrantgupta73 shreyas iyer for WC? Sanju samson ideal player on fast pitches

— Rahul Anand (@gripen123456) July 29, 2022