Trending
Former Pakistan Cricketer Slammed Virat Kohli's Critics With A Bold Statement
Veteran Pakistan wicketkeeper Kamran Akmal has severely, and laughingly slammed the former cricketers who are consistently piling criticism and calling on for the place of Virat Kohli in the Indian team.
Kohli is enduring a lean unprecedented patch in his career. His last of 70 international centuries came in November 2019; and while he hasn't scored a ton for a long time, in the recent months he has struggled to even get going and put on a match-winning score.
A few days ago, Kohli ended what was a horrific England tour personally as he failed to score more than 20 runs in an innings in 6 attempts across formats.
Virat Kohli's disastrous form has got experts questioning his place
This dismal show in England, and previously in the IPL, has got a number of former cricketers, the so-called "experts" now, questioning whether Kohli makes into India's best eleven.
Kamran Akmal now has come out in support of the 33-year-old batsman, saying that Kohli only needs one good innings to turn the tide around. He also gave a sharp reply to the ones demanding Kohli's exclusion.
"He's a different player altogether. Everyone goes through these phases. Some players endure it for a brief period, some go through it for long," Akmal said in an interview with paktv.tv.
"He only needs one big innings. His belief, his passion for the game, makes him stand apart. Do you think that a player who has 70 centuries will listen to those asking for his ouster from the side? People who have played 1-2 matches are now giving opinions on him. I can only laugh," added the former wicketkeeper.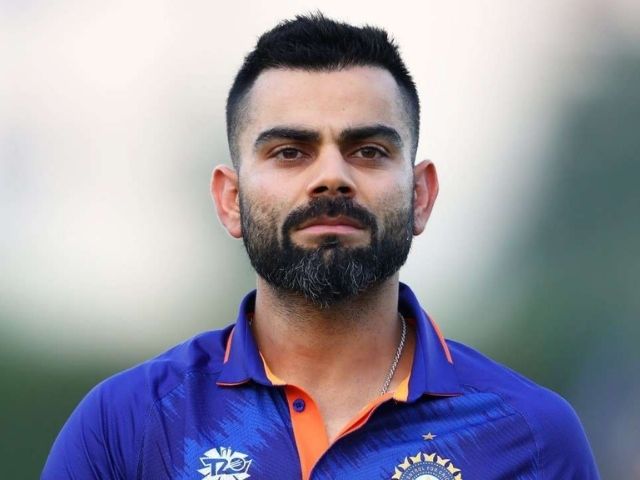 Akmal suggested Virat Kohli remains positive in his through processes and that only the batsman will be able to figure out what he should do to get back amongst runs and not advice from ex-cricketers.
"Footwork, bat swing, head position, shoulder.. everything comes into place. A player figures all these things out on his own. You have to keep your mind positive. Think about what you did right in your past. There will be a lot of opinions but you got to keep focus intact. A player is his own coach," Kamran Akmal added.
Kohli has taken a rest from India's upcoming West Indies tour. But there are reports that he may be selected to tour Zimbabwe for 3 ODIs next month.