Trending
IND vs ENG: Fans Went Berserk After Jasprit Bumrah Wreaked Havoc On The England Batting Lineup
Since the start of 2021, Jasprit Bumrah has played only three ODI matches – all on the tour of South Africa in January earlier this year – because Test and T20Is were given the preference and he was rested for most of the ODI series in the last 18 months.
However, he was right on the money with the new ball in the first ODI against England, on Tuesday at The Oval, as he rattled the hosts by dismissing four batters – including the 2019 World Cup-winning trio of Jason Roy, Jonny Bairstow and Joe Root; and Liam Livingstone – in the batting powerplay.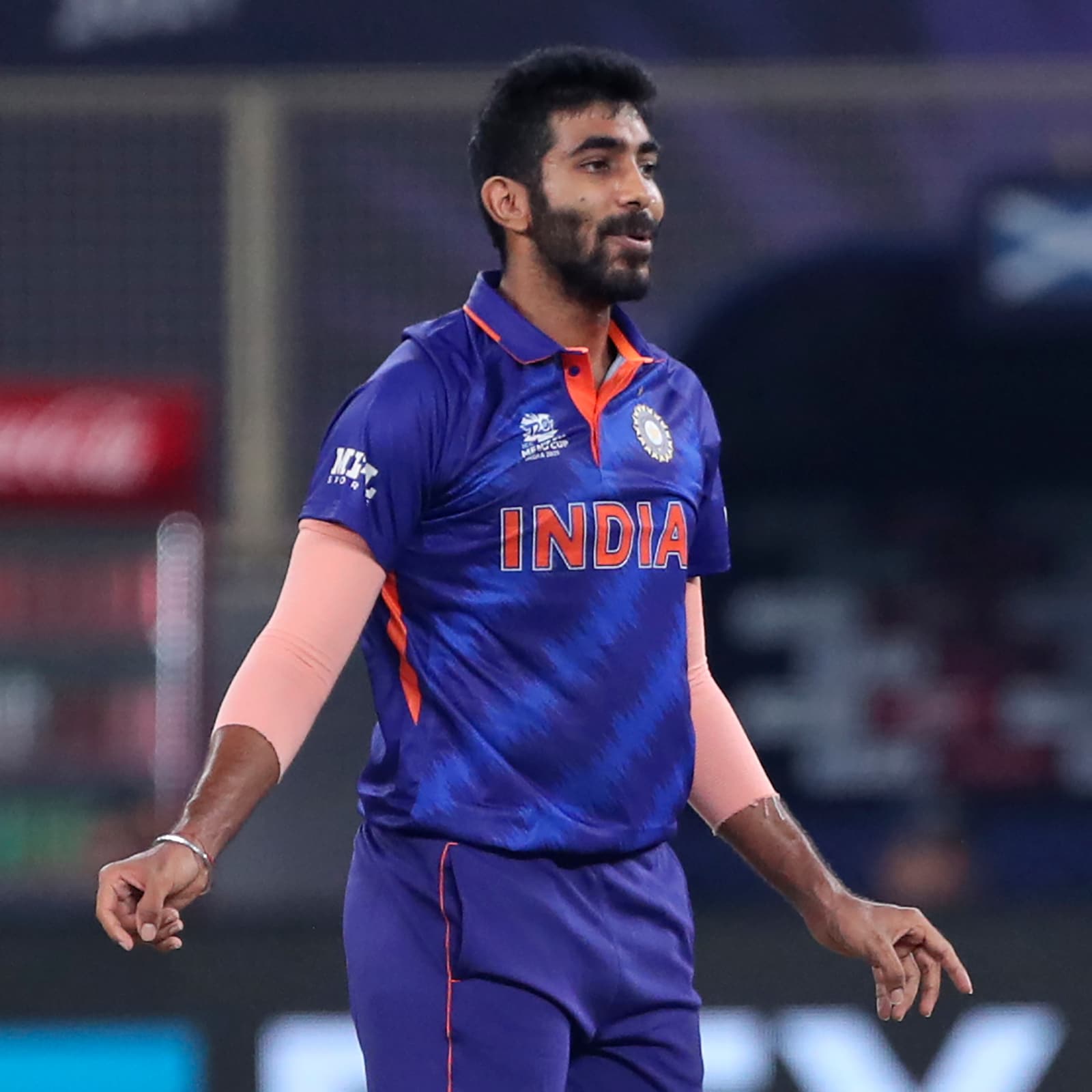 In fact, he nipped out three wickets in his first three overs while Mohammed Shami also got rid of Ben Stokes early on; England were already 4 down by the end of the 6th over and 5 down by the 8th over!
Jasprit Bumrah takes 4 wickets in his first 4 overs
After Shami started tightly in the first over against Roy and Bairstow, Bumrah bowled the second over of the match and struck twice in his first over, which ended as a double-wicket maiden.
Jason Roy, yet to open his account, went for a drive to a full and well wide of off-stump delivery that swung in considerably and also seamed in. Roy, though, inside-edged it and the ball crashed straight into his leg-stump leaving the out-of-form England opener frustrated after his failures in the T20I series.
Joe Root, who has been in sublime form in Test cricket and scored a century against India in the Edgbaston Test, however, was handed a duck by Bumrah. A short and outside off-stump delivery which Root could have either left or slashed hard at it, but the right-hander went with a timid shot and outside edged it to Rishabh Pant.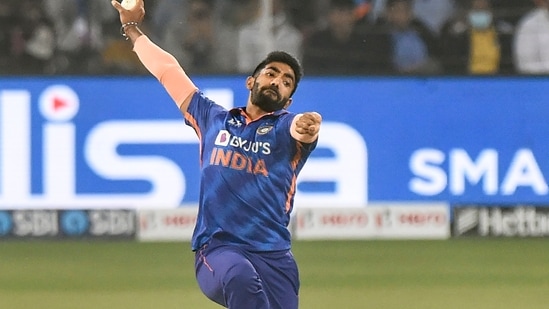 Bairstow survived for a while but finally succumbed to Bumrah's smarts. After showing Bairstow his outswinger, which seamed away, Bumrah had the opener with an inswinger that held its line, and Pant took a superb one-handed catch after Bairstow nicked it.
A fidgety-looking Livingstone gifted his wicket to an in-form Bumrah, skipped down the track to take on the leg-side. All Bumrah had to do was bowl a booming inswinging yorker to which Livingstone was nowhere near having come across on the offside and down the pitch.
Bumrah had his typical polite, inoffensive smile. Fans on Twitter too had their gasps at Bumrah's genius.
Here are some of the Twitter reactions to Bumrah's staggering four-wicket opening spell:
Bumrah's ball to dismiss Livingstone swung 3.2°, more than any other wicket-taking delivery he's bowled in ODI cricket. #EngvInd

— The CricViz Analyst (@cricvizanalyst) July 12, 2022
Never injured. Never out of form. And never complains about the pitch. Absolute Legend pic.twitter.com/ST4Gmyryke

— Sagar (@sagarcasm) July 12, 2022
Bumrah you are special! 🤌🤌

This is the kind of bowling performance that makes the opposition doubt their entire approach !

— Cricketjeevi (@wildcardgyan) July 12, 2022
England batting in an ODI like they usually did in Tests after batting in Tests like they usually did in ODIs. 😭#ENGvIND #INDvENG

— CricBlog ✍ (@cric_blog) July 12, 2022
What a spell! Can't take my eyes off this performance by Bumrah.

— Harsha Bhogle (@bhogleharsha) July 12, 2022
Jinxed them proper….#ENGvIND pic.twitter.com/gHfKc5AxCo

— Rohit Sankar (@imRohit_SN) July 12, 2022
England's batters: pic.twitter.com/d2jq5oZRrq

— Sagar (@sagarcasm) July 12, 2022
Bumrah is the best thing that has happened to this sport in this decade.

— Manya (@CSKian716) July 12, 2022
Bumrah: 4-2-6-4.

— Johns. (@CricCrazyJohns) July 12, 2022
What have we done to deserve Jasprit Bumrah 🥺😍
Absolute Genius. #ENGvIND

— Jatin Khandelwal (@jr_khandelwal) July 12, 2022
Love how Jasprit Bumrah poses like a sunflower after taking wicket.

— Silly Point (@FarziCricketer) July 12, 2022
https://twitter.com/nubhav00/status/1546837045083271170
Rohit: There's grass and cloud cover and hence we're bowling.

Bumrah: pic.twitter.com/lQqpKHqyZ1

— Rajasthan Royals (@rajasthanroyals) July 12, 2022