Trending
Mohammed Siraj And Shardul Thakur Got Heavily Trolled For Their Poor Bowling Show At Edgbaston
Mohammed Siraj And Shardul Thakur Got Trolled: What had started as a promising day for India where they were expected to continue their stronghold and ascend closer to victory, has now turned into a massive worry as it is England who have their noses much ahead in the game by the end of Day 4 in Edgbaston.
Given a target of 378, the hosts have already chiselled down 259 of it in 57 overs, (run rate of 4.54) with only three wickets down. Their two most in-form batsmen, Joe Root (76*) and Jonny Bairstow (72*), have shared an unbeaten 150-run partnership off 197 balls and England now needs 119 runs more to level the series 2-2 and retain the Pataudi Trophy.
India will have to work hard and smart, and, honestly, really need a miraculous turnaround on Day 5 if they are to win their first Test series in England since 2007. (Don't be surprised if the Indian players do some rain dance on the morning of Day 5).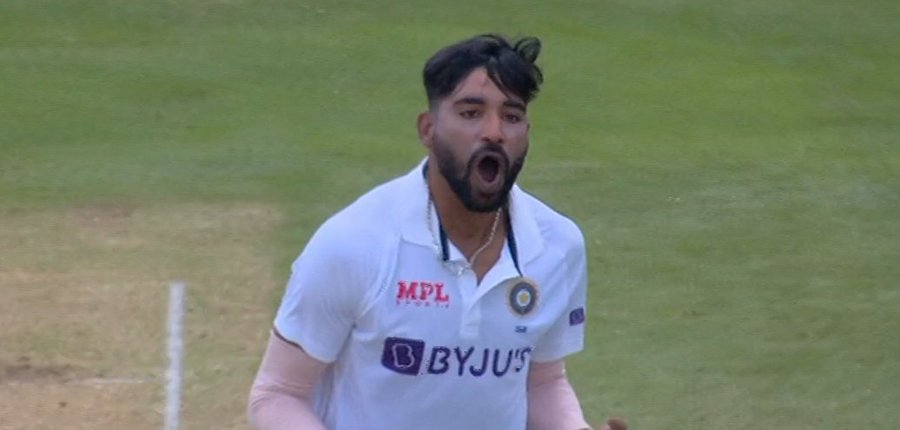 Mohammed Siraj was India's worst bowler on Day 4
Three quick wickets – two for Bumrah and one run-out – have brought India back in the game after a century stand between the English openers. And after that, while Bumrah and Shami kept a tight hold on the scoring rate of Bairstow and Root, Mohammed Siraj and Shardul Thakur failed to keep things tight.
Siraj, in particular, was taken to the cleaners, and while Lees and Crawley elegantly drove and cut on the off-side, Root and Bairstow took a toll on the leg side, including the latter disdainfully hammering one six over deep backward square leg.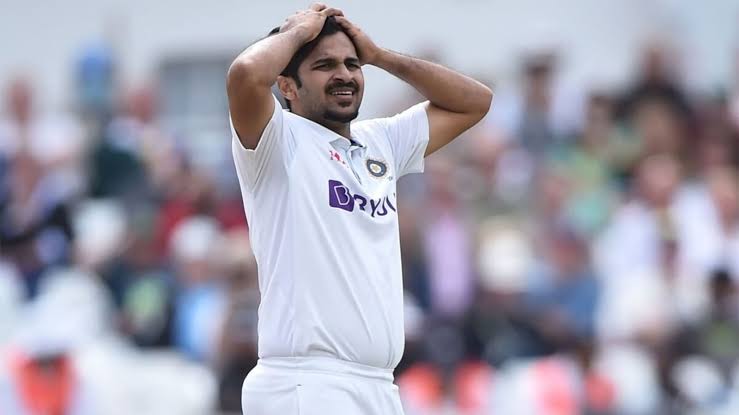 Siraj spurted out runs barely posing a threat but for one ball – to his credit – when he created a good chance, getting Bairstow's outside edge when he was still early in his innings but Hanuma Vihari in slip dropped that opportunity, and since then Bairstow has made India pay.
Siraj was, by a distance, India's most expensive bowler on Day 4: while Bumrah and Shami conceded at 4.1 runs per over, Thakur at 4.7 and Jadeja at 3.5, Mohammed Siraj was smashed for 6.4 runs an over in the 10 overs he bowled.
Siraj was heavily trolled for his poor bowling show today as India have all but slipped their grand opportunity to win the Test series.
Here are some of the reactions of frustrated fans trolling Siraj:
Indian team Select Siraj over Ishant pic.twitter.com/xphQe57UAE

— Himanshu (@Spread__hate) July 4, 2022
Oh the day is here pic.twitter.com/ln6w4DnNIS

— Dweplea (@dweplea) July 4, 2022
Siraj is leaking after Jadeja and Shami's relentless pressure as a combo.

— Ben (@LongyWTID) July 4, 2022
Siraj's expressions after getting carted all over after consistently not bowling to his field is the same energy as Kohli's surprised face after getting caught flailing at a ball on 7th stump.

— Vaishnavi Bhaskaran (@vaishbhaskaran) July 4, 2022
Siraj and shardul can't play together they both leak runs

— Thomas Shelby (@SirTommyShelby1) July 4, 2022
I want to chuck berries at Siraj and Shardul. Or maybe something harder

— Abhimanyu Bose (@bose_abhimanyu) July 4, 2022
India lacking control with both Siraj and Shardul. They haven't even needed to do #BazBall stuff. Too many poor balls, still enough time to correct but have to do it soon. Bowl to your field at least.

— Nikhil 🏏 (@CricCrazyNIKS) July 4, 2022
People going overboard on Siraj… IPL he gave 10 runs per over now giving 6 runs per over only so give some break to my boy.

Ps:- Only thing I can come up with is to defend Siraj… Any new ways I defend him are welcomed.

— Sai (@akakrcb6) July 4, 2022
Siraj: I'm gonna bowl short to Bairstow

Bairstow: pic.twitter.com/RDwqyml4LU https://t.co/BVNAO7zJ8u

— Vithushan Ehantharajah (@Vitu_E) July 4, 2022
Siraj lucky to get so many chances. Other Indian ballers working hard still no opportunity.

— Prateek Yadav (@Prateek99575509) July 4, 2022
Aab #Siraj ko do chaar over dedooo match Aaj hi khatam kar dega #bcci #INDvENG

— X-shark (@Xshark71305493) July 4, 2022
Belt treatment should be given to siraj and lord

— Sachin Chaurasia (@i5achin_) July 4, 2022
#Siraj…no consistency🤦🏽‍♂️🤦🏽‍♂️
Too easy for host!!
Looks like game is gone from india#IndiavsEngland

— Chinmesh (@chinmesh25) July 4, 2022
Siraj is carrying the his IPL form into the test

— Narsi ॐ Suthar { Naresh } (@na_suthar727) July 4, 2022
Siraj Over Umesh Yadav 😶 Umesh is definitely better in test

— Yagnik vicky (@Yagnik_Vicky) July 4, 2022
In 2021 : Siraj carried his Test form to IPL

In 2022 : Siraj carried his IPL form to Tests

— Manya (@CSKian716) July 3, 2022