Trending
Rahul Dravid Is Getting Trolled After India Lost Third Consecutive Overseas Test
Rahul Dravid Is Getting Trolled: India tour South Africa 2021/22. Second Test, Johannesburg: South Africa chase down the target of 240 with 7 wickets in hand. Third Test, Cape Town: South Africa chase down the target of 212 with 7 wickets in hand.
India tour England 2022. Rescheduled fifth Test, Birmingham: England chase down the target of 378, with (guess what again) 7 wickets in hand.
India have now lost their last three consecutive overseas Test matches. And that pattern is concerning – for India and for head coach Rahul Dravid, under whom these three losses have come, even though, in all these three Tests, India had been in a position of strength and were favourites at some point in the game, but ceded the hand to the opposition.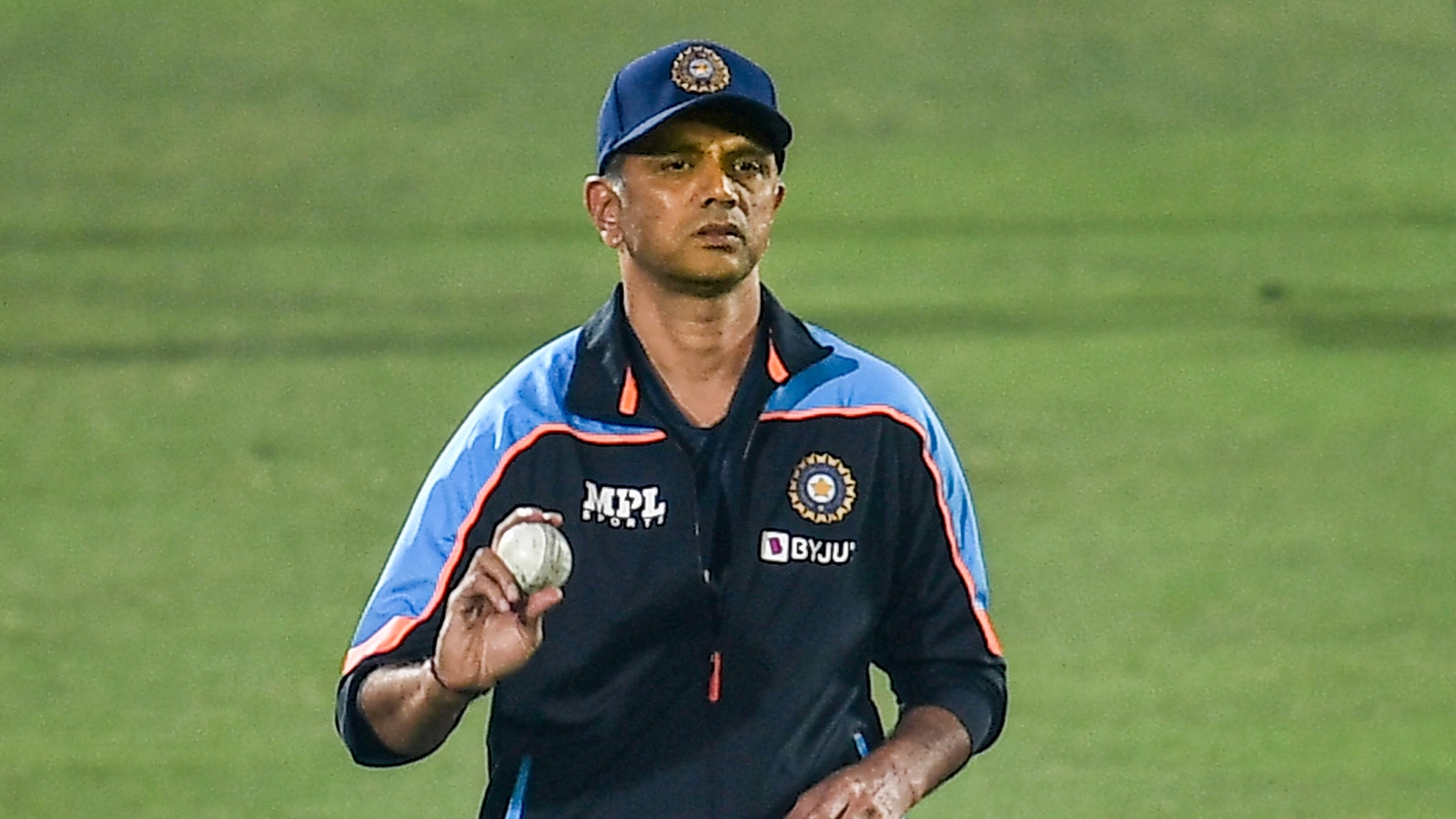 India now stands to fail to qualify for the World Test Championship final; they have 6 games in hand – 4 at home vs Australia, who are on a mission to conquer Asia after thrashing Pakistan and Sri Lanka; and two in Bangladesh, who, at home, will post a challenge. India might just need to win all these 6 Tests to qualify for the WTC final for the second time in a row.
England recorded their highest successful run-chase in Test cricket
That is too far away from now. Now is the focus on Rahul Dravid, who was expected to take over from Ravi Shastri's incredible success as head coach in overseas Tests and take it up a level. So far, it hasn't been that way as India failed to win a series on English soil since 2007 after they had a 2-1 lead last year in this series under Shastri.
While fans weren't too critical of Dravid in the losses in South Africa, there is plenty of questioning now given India had never lost while defending over 350+ and England hunted down their highest successful run-chase.
Although India had missed a key batter – Rohit Sharma – in South Africa and in Edgbaston, they had a full-strength bowling attack in all these games but still were poor with their bowling and fielding plans; add to it the failure to put up an even bigger target with disappointing shows with the bat in the third innings of these three Tests.
Fans on Twitter now didn't show any mercy in trolling Rahul Dravid and his coaching management, and also, inevitably, compared it with Shastri and Bharat Arun.
Here are some of the tweets in this regard:
The Wall Couldn't Stop the #BazBall
Ei Ei O
Centuries from Pant and Jadeja
Only for the record
Root-💯 stuff here, Bairstow tons there,
Indian bowling Everywhere!

The Wall Couldn't Stop #BazBall
Series Draw 2-2!#okbye

— Nikhil 🏏 (@CricCrazyNIKS) July 5, 2022
Dravid so far
2-1 in SA Tests
3-0 in SA Odis
1-0 in Eng

Ravi Shastri coach hota to abhi tak 10 articles aa jate

— Gaurav 🏴󠁧󠁢󠁥󠁮󠁧󠁿 (@Kohli4ever) July 4, 2022
Rahul Dravid has work to do. And some of it will have to be ugly.

— KSR (@KShriniwasRao) July 5, 2022
Brendon McCullum. Humiliating Rahul Dravid since 2008. pic.twitter.com/iuzzD7BoIa

— Prakash (@Prakash1049) July 5, 2022
Rahul Dravid since he became Head Coach:

Removed yo-yo tests
Players got injured frequently
Lost series in SA
Drew a test in India against NZ
On the brink of losing this Test match defending 378.#ENGvIND

— Neelabh (@CricNeelabh) July 4, 2022
There was a reason I never wanted you to take this… Step aside Dravid, it's unbearable now…
Think will have to take a break after tomorrow's play… Can't take things on you.. pic.twitter.com/PTM0PLSXCY

— Rahul Kumar (@rahulk_1019) July 4, 2022
Honestly, had this been Shastri/Arun, Indian fans would have ripped them apart. https://t.co/p5XLIHS2gV

— Abhishek Mukherjee (@ovshake42) July 4, 2022
Rahul Dravid was given a lot of credit for India's epic win in Australia (esp after Gabba). Then coach Ravi Shastri was ignored.

Now, current head coach Rahul Dravid has lost 3 out of 4 overseas Tests. Including a series in SA where India started favourites. #EngvInd

— Chetan Narula (@chetannarula) July 5, 2022
Dravid has done what I believe no other could, he made people realise Shastri was doing a great job

— Rishabh (@Rishabh__18) July 4, 2022
A lot to ponder for coach Rahul Dravid 😐 #ENGvsIND pic.twitter.com/1YTc4DzUZv

— Sportstar (@sportstarweb) July 5, 2022
Rahul Dravid hasn't even completed a year and India have lost three overseas tests already. #ENGvIND

— Sameer Allana (@HitmanCricket) July 4, 2022
So when do we sack dravid

— Dhruv (@RogueRook81) July 4, 2022
India under Dravid has been very poor in away Tests so far but that won't change the fact that they did mess up in multiple away Test series (+ WTC Final) under Ravi as well. Don't let anyone tell you that under Shastri we constantly dominated in away Tests. https://t.co/wrOCmV3HrX

— Mainak Sinha🏏📽️ (@cric_archivist) July 5, 2022
If(very small if now) India end up losing this then there is gonna be a lot of dirt flinging on Rahul Dravid.

In Shastri era(with ICC Trophy drought), India's currency was their overseas performance and the fact that their Bowling didn't lose them Test matches.#ENGvIND

— Akash Kumar Jha (@Akashkumarjha14) July 4, 2022
Only Ls in Dravid's reign.

— Sameer (@Notacrickethack) July 4, 2022
Only Ls in Dravid's reign.

— Sameer (@Notacrickethack) July 4, 2022