Trending
This Conversation Between RCB And Harsha Bhogle Is Pure Gold
Popular commentator and presenter Harsha Bhogle, who is known for his immaculate analysis of the game, is celebrating his 61st birthday today. Harsha is hailed as the voice of Indian cricket and is known for changing the face of sports broadcasting in India.
Harsha Bhogle Is Celebrating His 61st Birthday Today
It has been more than three decades since the 'voice of Indian cricket' has been entertaining all his cricket fans with his outstanding presentation and commentary.  His vast knowledge of the game and Bhogle's unique style of commentary make him one of the loved commentators around the world.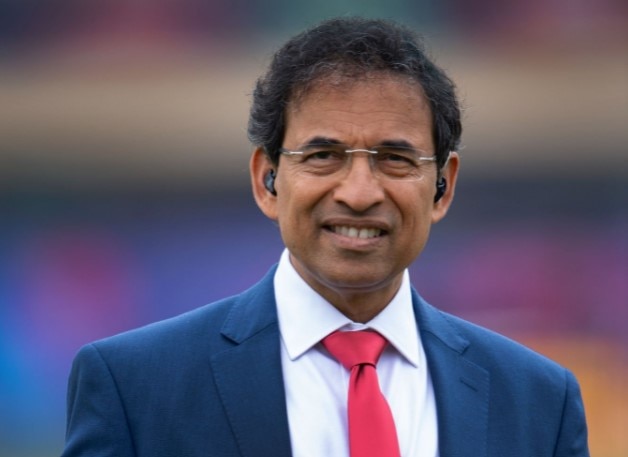 As Harsha is celebrating his 61st birthday today, social media has been buzzing with amazing wishes for the commentator. From cricketers around the world to fans, everyone took to their social media and wished Harsha Bhogle on his birthday.
Among many amazing wishes, IPL franchise Royal Challengers Bangalore via their official Twitter account gave one of the best tributes to the legendary commentator on his birthday.
RCB Shared A Heartfelt Tribute For Bhogle
In their Tweet, RCB shared some of the amazing words said by Harsha Bhogle about the RCB fans and players – Virat Kohli, Dinesh Karthik and AB de Villiers. Sharing the beautiful quotes by Bhogle, RCB also came up with a heartfelt wish for Bhogle. RCB wrote:
"Wishing one of the most prominent cricket voices of our generation, who never fails to make us fall in love with his words and the game itself, @bhogleharsha, a very happy birthday"
Check out the Tweet:
Wishing one of the most prominent cricket voices of our generation, who never fails to make us fall in love with his words and the game itself, @bhogleharsha, a very happy birthday. 🥳🙌#PlayBold pic.twitter.com/mMtKRdPWf8

— Royal Challengers Bangalore (@RCBTweets) July 19, 2022
Bhogle Gave A Beautiful Reply
Harsha was quick to notice the Tweet RCB and came up with a beautiful reply to RCB's Tweet. In his reply, Harsha Bhogle claimed that when RCB will win the prestigious cup of IPL, he wants to be around there to see everyone celebrating. He wrote:
"Thank you @RCBTweets. When the 'cup' is yours, I want to be around to see you celebrate!"
Check out the reply:
Thank you @RCBTweets. When the 'cup' is yours, I want to be around to see you celebrate! https://t.co/XmNneXB1s8

— Harsha Bhogle (@bhogleharsha) July 19, 2022