Trending
When Shoaib Akhtar Got Trolled For Saying That He Went To Fight Kargil War
When Shoaib Akhtar Got Trolled For Saying That He Went To Fight Kargil War: The nation of India is celebrating the Kargil Vijay Diwas on Tuesday, July 26. It has been 23 years since the epic Kargil War, which is now also known as the Kargil conflict, between India and Pakistan was concluded after a battle of almost 60 days, with the Indian soldiers successfully recapturing the mountain heights that had been seized by the Pakistani Army.
In late May of 1999, the Pakistani Army had intruded by crossing the Line of Control and getting their men into the Indian-occupied region. Then by July 26, India finally claimed back their territory.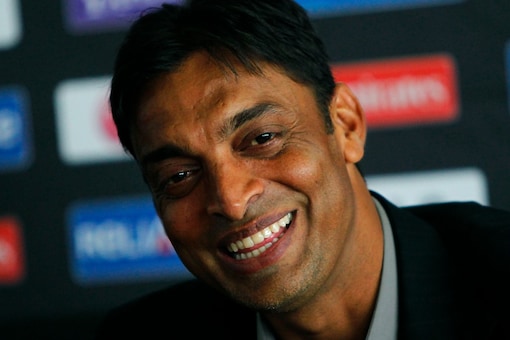 Shoaib Akhtar says he stood with Pakistani general in the Kargil War
Since then, this day is commemorated as Kargil Vijay Diwas to remember the pride and courage of the Indian armed forces and pay tribute to the ones who lost their lives; over 500 brave soldiers sacrificed themselves while fighting for the country. The Kargil war was also the last time India and Pakistan engaged in a full-blown war.
Amid this, a video from 2020 has resurfaced on social media wherein former Pakistani fast bowler Shoaib Akhtar claims that even he had gone to Lahore to fight in the Kargil war!
Following his retirement, Shoaib Akhtar has made the habit of grabbing headlines over the past decade with sensational comments about cricket and also politics between the two arch-rivals and has often got trolled for it.
This time, Akhtar's statement left everyone stunned as well laughing in splits!!
A couple of years ago, during the same time, Akhtar said that he had left his lucrative contract with English County Nottingham to come and fight in the war, and even stood beside the Pakistani general, who then had to force the fast bowler to not risk his own life, which, Akhtar said, he was ready to even die in the war for Pakistani.
"No one should doubt my patriotism. Little do people know that at that time I had an agreement with the Nottingham County Club for two lakh pounds. An even bigger deal was signed for 2002, but when the Kargil war happened, I left both of them," Akhtar had told Pakistani news channel ARY.
"I came and stood in the outskirts of Lahore. Haji General came with me and said what are you doing here. I said the battle was about to begin. If you die, I will die at the same time. Will see everyone. I came back from County twice to fight.
"I called friends of Kashmir to keep whatever (weapons) are ready… I have come to fight the war," he added.
You can watch the video here:
"Had turned down a heavy county cricket contract to fight Kargil War." Just make him the PM already! pic.twitter.com/zaAgQqhRu3

— Naila Inayat (@nailainayat) August 6, 2020
Well, unsurprisingly, Akhtar was trolled mercilessly by the fans. The Rawalpindi Express has also recently announced the launch of his new upcoming biopic: 'RAWALPINDI EXPRESS – Running against the odds.' We will have to wait and see whether this action is shown in the movie.
Meanwhile, here are some of the tweets trolling Akhtar for his statement:
If after Rakhi Sawant I have enjoyed anybody, if anyone has made me laugh, if anyone is a must watch before going to sleep every day, no no no don't assume wrong, it's not @RahulGandhi, it's Shoaib Akhtar (he has blocked me). How does he think what he speaks?

— Ravi Rai (@Raviravirai) August 7, 2020
शोएब अंकल मैदान में भी तेज़ फेंकते थे, मैदान के बाहर तेज़ ही फेंक रहे हैं🤐

— Barkha Joshi (@bindasbarkha) August 6, 2020
@jemin_p just when you think this is it isse zyada nahi hag sakta koi enter: the shoaib akhtar!

— Pulkit Pandey (@pulkitpandey97) August 7, 2020
And then he saw Sachin Sehwag on the border. He went home crying.

— A S Chauhan (@AmanSChauhan04) August 6, 2020
bc kya phookte hain yar ye log!🤦🏻‍♂️ pic.twitter.com/YMc8pWVies

— Nitesh Bharadwaj (@niteshsingh712) August 7, 2020
I am actually excited for his biopic. Alag hi comedy hogi

— Unnati Madan (@unnati_madan) July 26, 2022
देख रहे हो बिनोद…. @shoaib100mph आज भी कितनी गति के साथ फेंकते हैं..!! https://t.co/h30dhLPxK0

— राघवेंद्र 🇮🇳 (@mishra_ttr) July 26, 2022
Why all cricketers are so insecure after retirement, they all looking for media publicity and fame #Sound like bloody losers. https://t.co/9Kyb5y0K7p

— XBC (@catsanddogs666) August 7, 2020
Another inconsistent comedian https://t.co/3uni0jmcK4

— Alok Singh (@2alok) August 7, 2020
Another inconsistent comedian https://t.co/3uni0jmcK4

— Alok Singh (@2alok) August 7, 2020