Cricket
India's Top 5 T20I Run-Scorer In 2022
India's Top 5 T20I Run-Scorer In 2022: The Indian cricket team has been largely dominant in the T20I format this year. Under the leadership of new captain Rohit Sharma, the Men In Blue haven't lost a single T20I series in 2022.
Overall, until the end of the second T20I vs West Indies, India has played 19 T20I matches this year, winning 14 of them – the most for a T20I team this year – with 4 losses and one game was washed out.
While the bowlers have been doing their job consistently, it's the batters who have adopted a new, aggressive brand of cricket under Sharma and Dravid. India's ultra-attacking batting approach, following the footsteps of the likes of West Indies and England, has yielded favourable results for them.
Here are India's top 5 t20I run-scorers in 2022:
Ishan Kishan – 419 runs
Young left-handed batsman Ishan Kishan has been earmarked as the back-up opener in the Indian team for Rohit Sharma and KL Rahul. KL Rahul has not played a single T20I this year due to rest or injury and this provided Kishan with a number of opportunities, some of which he made count of but recently a dip in form saw him being cast aside from the squad.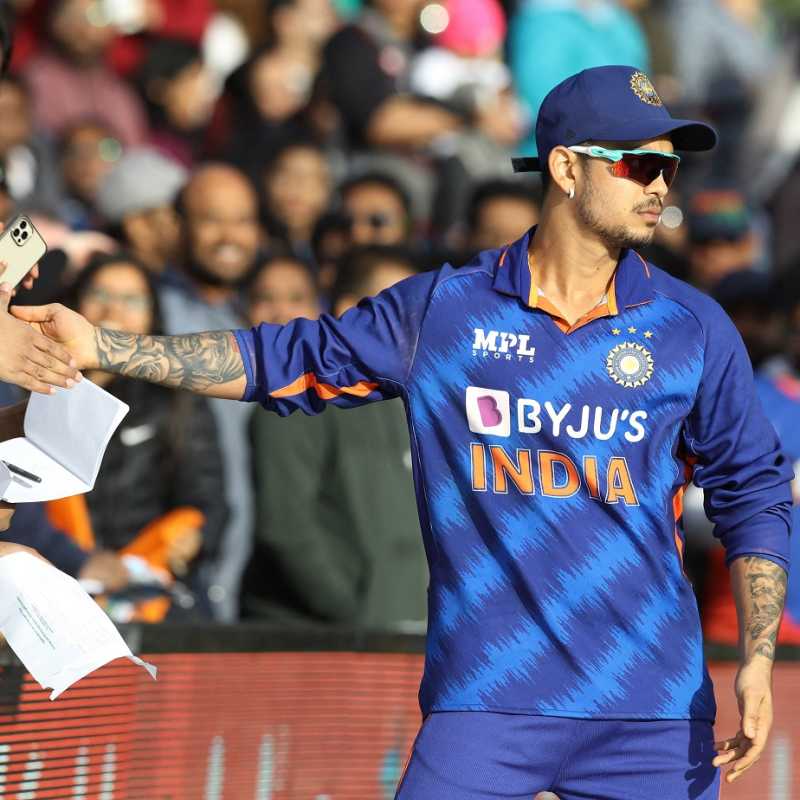 He started off his year with a couple of 30s vs West Indies before clattering 89 vs Sri Lanka at home. He was India's leading run-scorer in the 5 T20Is vs South Africa after the IPL with a pair of fifties. But, low scores in Ireland and England saw him fall in the pecking order. In 13 T20I innings this year so far, Kishan has amassed 419 runs at a strike rate of 132.
Suryakumar Yadav – 404 runs
Suryakumar Yadav has been in scintillating form for India since making his T20I debut last year. And has continued it this year as well – in 11 innings, SKY has smacked 404 runs at an average of 40 and a thunderous strike rate of 190.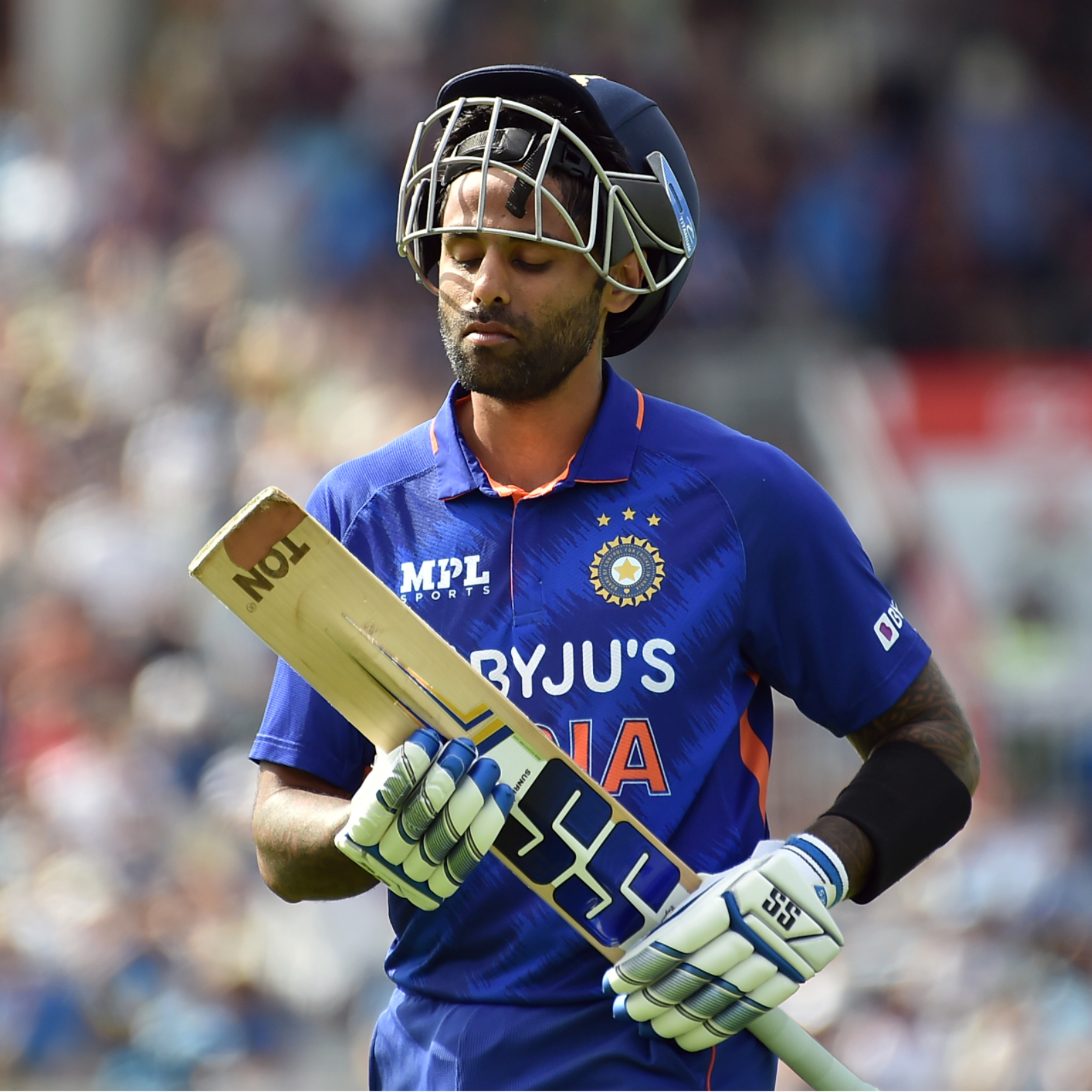 His best came recently – a dominating century vs England at Trent Bridge followed by an entertaining 76 vs West Indies in St.Kitts. Suryakumar has sealed his spot in India's eleven for the T20 World Cup, unarguably.
Shreyas Iyer – 385 runs
Shreyas Iyer continues his audition to be in India's squad for the Asia Cup and T20 World Cup. And although many feel that his weakness against short balls will see him be dropped in the future, he has made a statement with his runs this year.
With the help of three half-centuries – vs Sri Lanka he hit three consecutive fifties in a series, all before the IPL though – Iyer has scored 385 runs in 13 innings at an average of 42 (his average is though inflated because of the three not outs vs Sri Lanka) at a strike rate of 140.
His T20I performances after the IPL – vs South Africa, England and West Indies – have been unimpressive and which may see him getting excluded.
Rohit Sharma – 257 runs
Indian captain Rohit Sharma has played 12 T20Is this year and has been inconsistent, but recently seemed to have found back his touch. His aggressive intent-filled approach has been welcomed by fans and experts alike.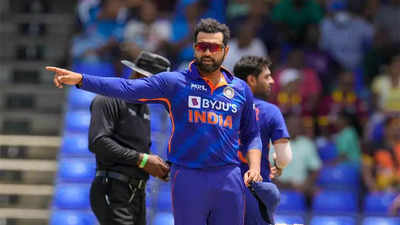 Sharma has scored 257 runs this year in the shortest format for India with only one half-century to his name. Some of his recent knocks though – 24 off 14 and 31 off 20 vs England; 64 off 44 vs West Indies – hint at a return to his best.
Hardik Pandya – 253 runs
Hardik Pandya missed all of India's matches this year before the IPL 2022. However, since he has featured in all T20Is since making his return after a memorable IPL season.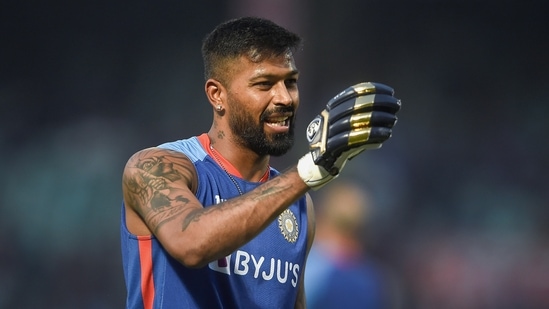 Pandya has also taken up a more responsible role; instead of a finisher or a smasher straightaway, Pandya has allowed himself to take some time in the middle and player longer knocks.
In 11 innings, Pandya has scored 253 runs at an average of 31 and at a strike rate of 136, including also hitting his maiden T20I fifty; he also registered his best T20I bowling figures, 4/33, recently in England.