Trending
It's All Over For Mohammed Shami In T20I Cricket
Senior bowler Mohammed Shami, who is hailed as one of the best with the new ball, is no longer in plans for selection to India's squad for the upcoming T20 World Cup 2022. Well, the Board of Control for Cricket in India (BCCI) selection committee reportedly informed the senior bowler about the same.
Mohammed Shami is out of the T20 World Cup race?
Though, he was a part of the Indian set-up during the T20 World Cup in 2021, the veteran pacer might not make it to the Team India squad for the upcoming edition of T20 World Cup 2022, which is scheduled to be played in Australia.
Shami hasn't played in the shortest format for India, however, he has consistently played for the Indian cricket team in the ODI and Test formats of the game. As per the report, the selectors trust young players in the t20s but want to keep Shami in red-ball and 50 overs format.
Shami isn't getting any younger and we need him fresh for Tests. That is why he is not being considered for T20s. We have had a chat with him post-T20 World Cup on his workload management. This is how it is going to be now. For now, he is not in plans for T20s and the focus will be on youngsters," a member of the selection committee revealed.
Shikhar Dhawan also not being considered for t20 format
It has to be noted that, Shami's case in T20I is very similar to destructive batter Shikhar Dhawan, who now plays only in the 50 overs format of the game. Shikhar Dhawan last played a Test match in 2018 against England at the Oval. His last T20I match came against Sri Lanka in July last year.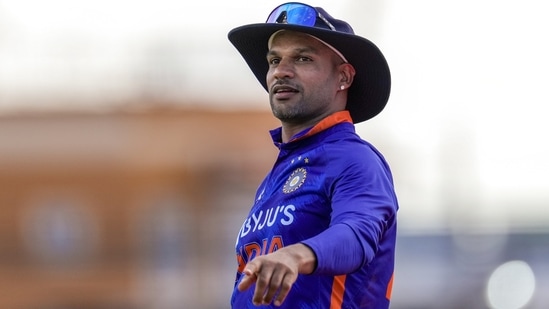 Though, Dhawan isn't being considered for the T20 format of the game, he is still a crucial member of the Indian squad in the ODI format. More recently, he captained the Indian cricket team on the tour of west Indies in the ODI series and will captain a second-string team on the ODI tour of Zimbabwe.