The 16th season of the IPL 2023 will get underway on March 31 and run until May 28. To win the golden trophy, 10 Teams will battle it out. All of the teams appear to be highly powerful and to be fully prepared. We'll examine the top 5 players in this article who might hang up their boots after the 2023 Indian League.
IPL, there have been numerous success stories when a player from a lowly background and the farthest reaches of the nation is given the chance to show the world his talent. In this Indian League, a lot of veterans are sharing their experiences with young people. Let's take a look at a few of the players who may compete in the Indian Premier League for the last time in 2023.
Players who might retire after IPL 2023 | Indian Premier League 2023
MS Dhoni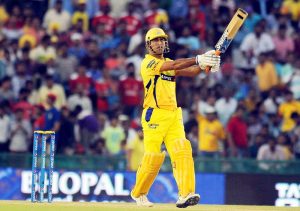 The World Cricket captain and one of the greatest finishers, MS Dhoni, is on the verge of quitting the prestigious competition. The international cricket career of Dhoni ended on August 14, 2020. This coming July, the ageless Thala will turn 42. Mahendra Singh stated last year that before retiring, he would like to play in front of a sold-out crowd at Cheapuk Stadium. The moment may have come for one of the finest players to say goodbye to the Indian League as he grew older and began to resemble a shadow of the player he once was.
Amit Mishra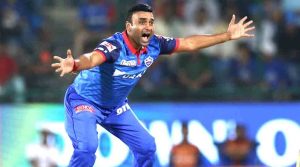 Amit Mishra, 40, has signed a contract with the Lucknow Super Giants and will play in the Indian Premier League again for a salary of Rs. 50 lakhs (Rs 5 million). The seasoned spinner last participated in the Indian Premier League in 2021 while playing for the Delhi Capitals. He has 166 wickets in 154 Indian League matches. The Indian League unsung hero has been Amit. The leg spinner in his prime frequently outwitted the batters while making them all dance to his melodies. Spinner is known as the "Hat-trick Man" in the Indian Premier League since he is the only bowler to have taken three hat-tricks throughout the 2008, 2011, and 2012 seasons.
Ishant Sharma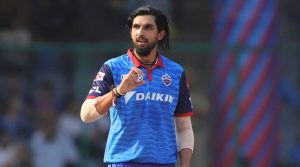 Ishant Sharma was not purchased at the Indian League 2022 mega-auction. From 2019 to 2021, the tall Indian fast bowler was a member of the Delhi Capitals. At the Premier League auction in 2022, nobody bid on him. But, Delhi Capitals acquired him in 2023 for the starting price of 50 lakhs.
Pacer, 34, has had trouble with injuries and his form in recent months. The selectors even removed Sharma from India's Test lineup earlier this year, signalling a change in the pace assault. Ishant has 93 Indian Premier League games and 72 wickets to his name. Ishant Sharma produced some excellent opening bowling stints for Sunrisers Hyderabad during his prime.