India's star opener Shubman Gill delivered a remarkable performance on Friday night during the Super 4 showdown at the Asia Cup. Gill single-handedly carried India's hopes during their 266 run-chase against Bangladesh but despite his heroic century (121 runs) the Indian cricket team suffered a narrow six-run defeat as the batters were seen struggling to gain any momentum at the other end.
This was Shubman's fifth ODI century and his fourth of the year. He completely stole the show with his batting prowess as he played the anchor role in an inning of 122 runs off 133 balls. His knock was laced with 8 fours and 5 sixes.
Shubman Gill formed crucial partnerships with KL Rahul (19) and later with Suryakumar Yadav (26). However, the Bangladesh bowlers got better off the Indian batters as they picked wickets at regular intervals. Upon reaching his century, Gill continued to attack, smashing a massive six over mid-wicket off Mahedi Hasan, but the Bangladeshi bowler made a comeback and dismissed him in the very next ball, caught out.
Despite Gill's brilliant efforts, the Indian cricket team lost the game and was thrashed left, right, and center on Twitter by the fans.
A 'X' User Called Shubman Gill A 'Shameless Player'
Meanwhile, a day after smashing a stunning century, Gill took to his Instagram and shared a picture of himself celebrating his powerful knock.
Check out his story: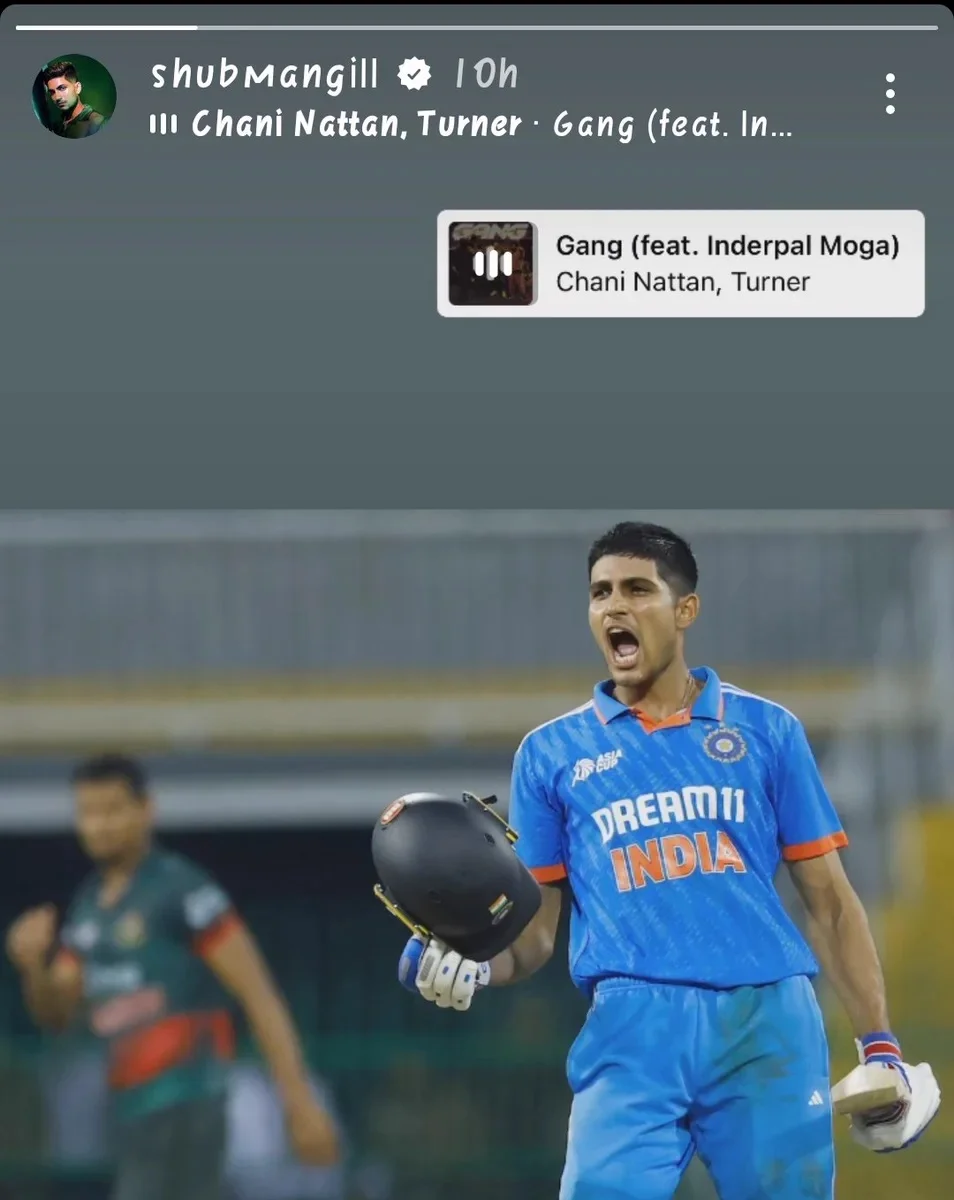 The Instagram post didn't go down well with many as fans started trolling him for glorifying his knock despite team's defeat. Among many, a fan with the username "@kyabataubhai" slammed Shubman with a hard-hitting Tweet that is now going viral on social media. In his Tweet, he called Gill a 'shameless player'. He wrote:
"Never seen a player so shameless ever…
India lost the match but he's hyping his 100.
I'm now actually worried about future of Indian Cricket…
Hope YBJ makes it into the team as soon as possible."
Check out the Tweet: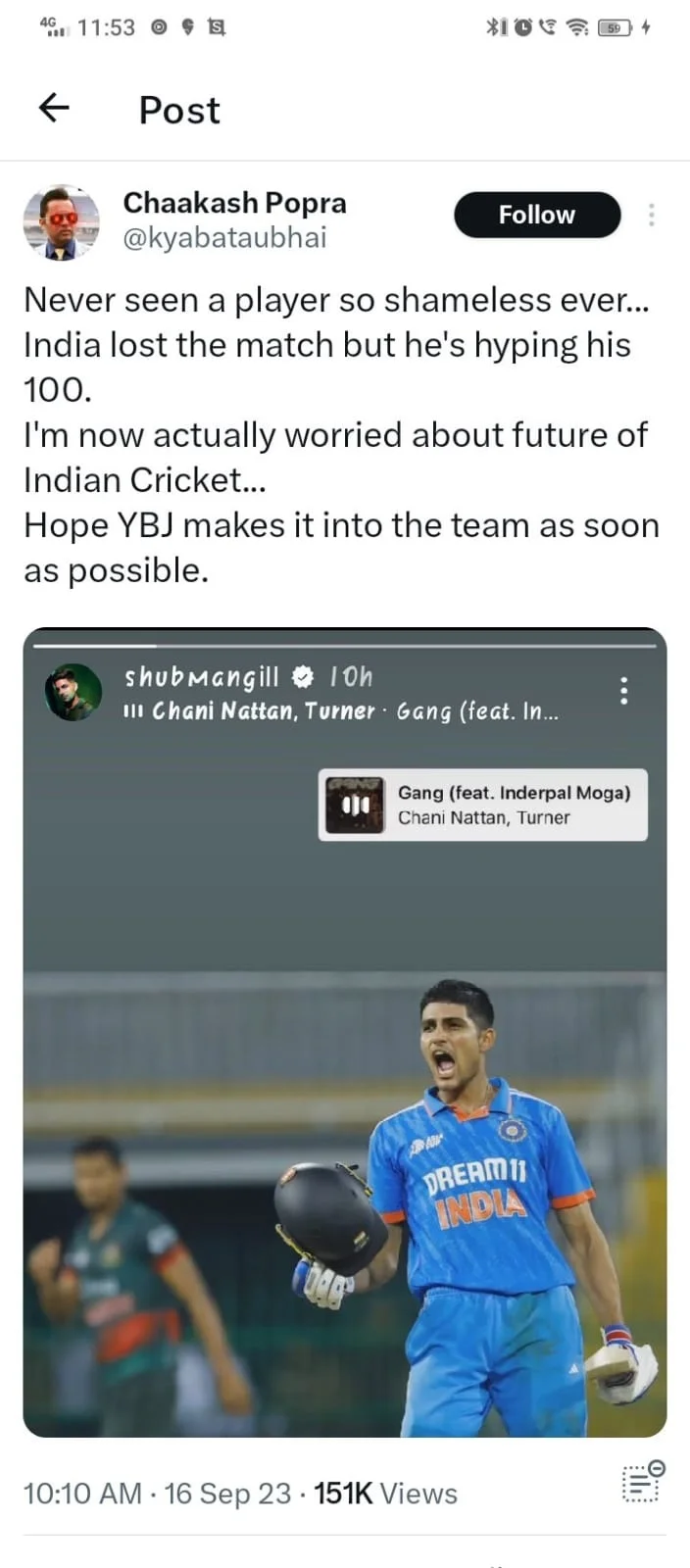 As the Tweet went viral, fans on social media came out in support of the young opener. Check out the reactions:
https://x.com/BHARATHISTORY__/status/1703051756777959684?s=20
https://x.com/HinuPinky/status/1702935281295667467?s=20
https://x.com/Khingli_/status/1702909256234664185?s=20
https://x.com/ITACHI27544484/status/1702921626038436109?s=20
https://x.com/abhi_shake0021/status/1703005462713729147?s=20
https://x.com/Dbajwa07/status/1703041603479163256?s=20
https://x.com/MostHatedName/status/1703036645778567348?s=20
Later, after the game, Shubman Gill talked about his performance and admitted during the post-match press conference that it wasn't the best of decisions to play an aggressive shot at the time. He said:
"When I got out actually …. something you miscalculated and I think this there was a miscalculation from my side. If I had batted a bit normally and not that aggressively I think we should have been able to get over the line. But these are the learning for us. Sometimes you misunderstood the situation and I did the same ….I have to learn from this. This wasn't final for us and we have to learn from this,"