While making high praises for Virat Kohli, former Australia captain Aaron Finch took an indirect snide at the rest of the Indian team. Ahead of the WTC Final 2023 at The Oval, Aaron Finch has suggested that dismissing Virat Kohli cheaply in both innings would put the WTC Final in Australia's pocket.
Yes, Virat Kohli is the lynchpin of the Indian team with a vast amount of experience and success against the best of the bowlers, and his intimidating factor that would also keep Australian bowlers on their toes. But that doesn't mean, he's all and everything of Team India.
Virat Kohli's wicket is important for Australia, but they need to be wary of other batters too.
Pujara and Rahane both have over a decade of experience while Rohit Sharma and Shubman Gill have been in brilliant form in Test cricket. Not to forget, Ravindra Jadeja is at the peak of his batting powers. So not acknowledging the other Indian batters apart from Kohli was a slight insult to the experience, talent, and abilities of rest of the Indian batters.
He said similarly about Indian bowlers dismissing Steve Smith. Australia, too, have a strong batting line-up even without Steve Smith. Khawaja and Head have been in prime form since last year while Labuschagne is the number 1 ranked Test batsman.
Speaking with Star Sports, Aaron Finch said: "Both batting at number four, so the key is to try and get them as early as possible, early wickets to expose them to the brand new ball will be absolutely key. I will always side with Steve Smith, I think his record is outstanding, but it will be a very good contest."
On the rivalry between India and Australia, Finch added: "I think the rivalry is held in such high regard in both countries, that I think it brings out the best in both teams. Obviously, India has had the better of Australia in the last three series I think, so both teams will rise to the occasion no matter where it's played, at home or away or this time at neutral territory. It's just a must watch thing."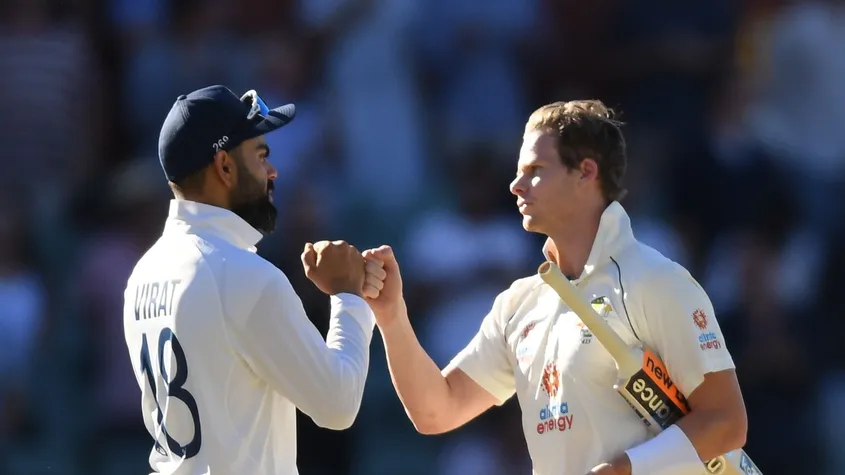 India have won the last 4 bilateral series between the two teams, defeating Australia both home and away. But for this one-off Test that is the WTC Final, it seems Australia will start as favorites given India will be without Pant, Bumrah, Iyer, and KL Rahul.