In the India vs Afghanistan match in World Cup 2023, in Delhi, Naveen-Ul-Haq and Virat Kohli patched up their from their fight in Lucknow during the IPL 2023 season earlier this year.
However, until their hug and handshake, the crowd in India had been really after Naveen. The Afghanistan pacer was getting mercilessly teased and taunted by the fans in India wherever he played with "Kohli Kohli" chants whenever he came to bowl or was fielding.
Virat Kohli and Naveen had had an ugly tussle during the IPL in the RCB vs LSG match. The Indian fans trolled him on social media and teased him with "Kohli Kohli" chants at every venue he played.
But the duo settled their altercation with a heart-warming hug and a handshake in Delhi in the World Cup. Kohli even gestured to the crowd, asking them not to go after Naveen anymore.
After returning to Afghanistan, Naveen-ul-Haq, while speaking with his IPL franchise Lucknow Super Giants, has finally revealed what Virat Kohli told him. Naveen revealed Kohli assured him that the crowd won't taunt him from now on.
"He said, 'finish it?', I said, 'Yes, let's finish it' so we we laughed about it, we hugged and we moved on. He said, 'Now after this, you won't hear my name' or something he said [and that], 'You'll only get support from the crowd'. I said yeah (smiles)," Naveen-ul-Haq said in a video posted by LSG.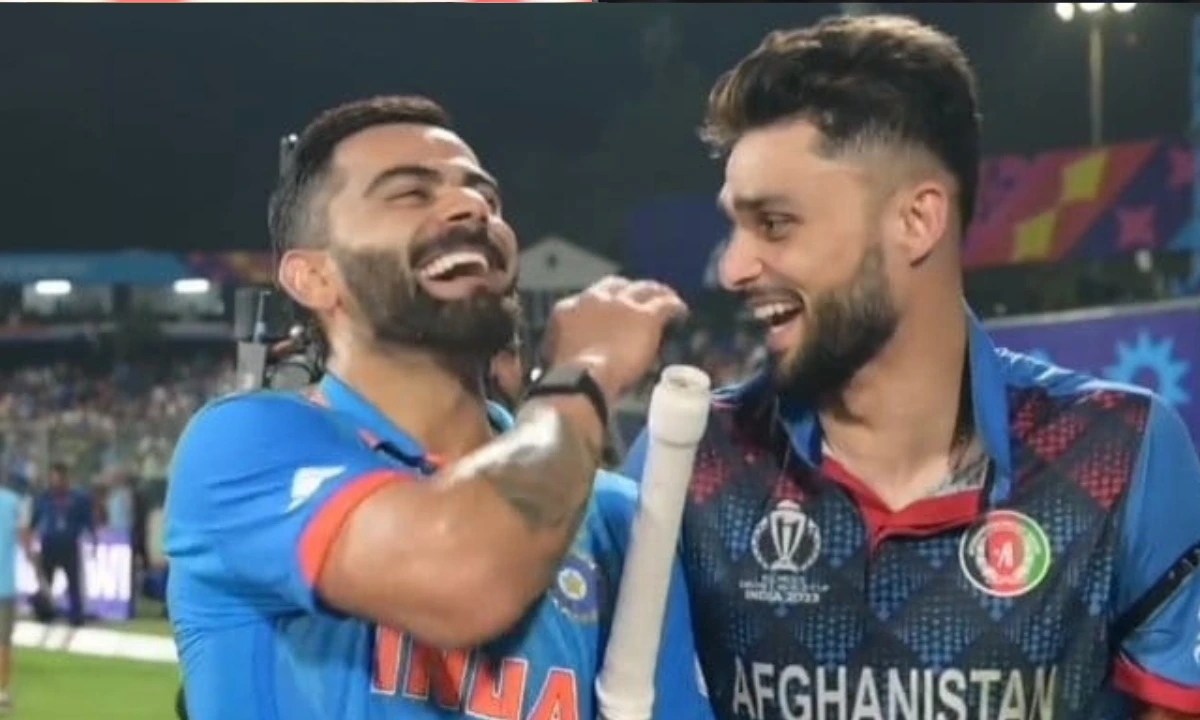 We got a home kind of a feeling in every game: Naveen-ul-Haq
Afghanistan had a memorable World Cup 2023 tournament and their most successful ICC event. They had won only one match – against Scotland – in the last two ODI World Cups in 2015 and 2019.
But in the World Cup 2023, Afghanistan recorded four impressive wins – against England, Pakistan, Sri Lanka, and the Netherlands – and were in the semi-final race until their last game.
Naveen-ul-Haq said they got massive support from the Indian fans.
"We've got support from, I think, every game. In just that one game we played against India in Delhi we didn't get any support (smiles). [Apart from that], we got a home kind of a feeling in every game," the fast bowler added.