Dear Mohammed Siraj,
You know it's been 24 hours since you crafted that magical spell yesterday, battering through the defences of the Lankan top-order. No matter how many words I say, believe me, that won't simply suffice for what you pulled off last night. Yet and yet, I would try and pen my emotions down.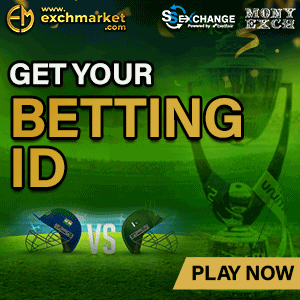 You know after the last India Sri Lanka skirmish, there were apprehensions swirling about how should the Men in Blue go on about their proceedings after Sri Lanka stood strong against a formidable bowling unit of Pakistan while somewhat scaring India with a display of resolve.
India lost the toss and was asked to bat first on a surface that had massively assisted the team bowling under lights. Rain made things worse as we had to wait for the decision to be made. Once India had the ball being handed over to them, Bumrah did make his intentions clear that he was not going to take any prisoners whatsoever.
And then you Mohammed Siraj or Magic Miya arrived and made it crystal clear that forget prisoners, forget being decent, forget early troubles for the Lankans, you were going to go looking for rampage straightaway.
Man oh Man! Rampage? You completely tore apart the Lankans to shreds and there was no reprieve for them. The ball started moving around to every corner of the pitch possible and it felt like as if Sri Lanka was trying brave ghosts invoked from a past afar. They had no idea of what they were up against and you being the dragon that never knew a fall, rained hellfire upon the hapless Lankans.
You showed the world that gone are the days when they would walk scot-free with a poor array of strokes. Gone are the days when they would freely scamper around, hoping to run away with all those miscued shots just because it's a powerplay.
Mohammed Siraj no matter whatsoever we talk about yesterday's game, it would still fall short. But here is something that I must say and that is, it has been a long long stride that you have taken from the days of mediocrity, from the days where people would simply hurl racist slurs at you just because you were not serving their purpose.
India always craved for a bowler who would run red hot when the ball moved even by an inch and you arrived at the biggest stage of all. We wish that there were better parameters to find out exactly what you were doing with the ball so that the world could understand you better and know the superhuman that you are. However, a few things are better unsaid and a few things are definitely better unstated. Let the world not know the gem that we have unearthed for India deserves those rare gems too. Thanks for the domination, Mohammed Siraj. I have always believed in magic and you simply bolstered my faith in magic.
Yours sincerely,
A crazy cricket fan