23-year-old Arjun Tendulkar finally got to make his much-awaited IPL debut for the Mumbai Indians, on Sunday against Kolkata Knight Riders at the Wankhede stadium.
Arjun Tendulkar took the new ball and bowled the first and the third over of KKR's innings after MI's interim skipper Suryakumar Yadav had won the toss and elected to field first.
The 23-year-old left-arm pacer started handsomely by swinging the ball both ways. Since it was a day game, there wasn't a lot of swing, but just enough for Arjun to make a mark. He started off nicely conceding just 5 runs (4 off the bat) in his first over and even troubled Jagadeesan with a ball that swung in and struck him on his pads.
But in his next over Venkatesh Iyer hit the youngster for a four and six. Arjun wasn't called later in the innings and finished his IPL debut match with figures of 0/17 in 2 overs.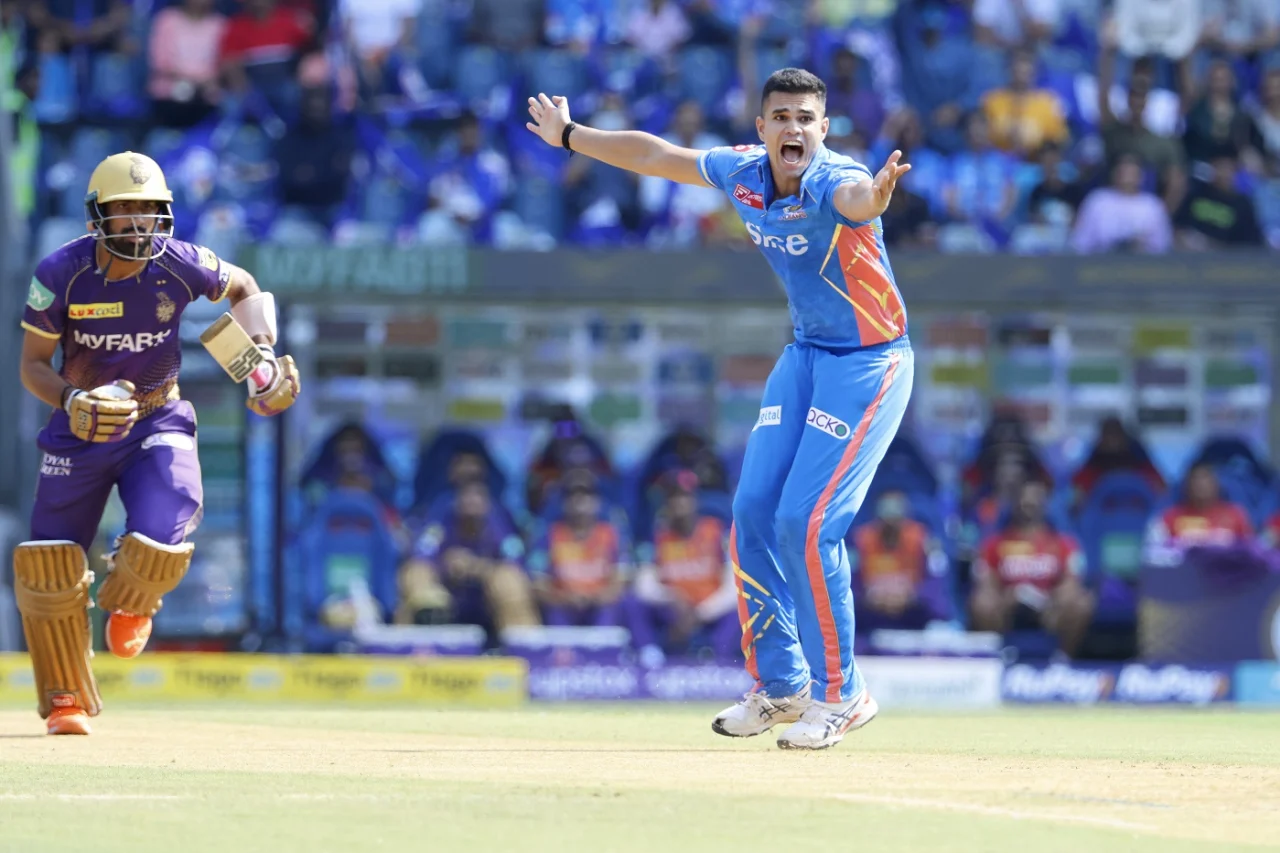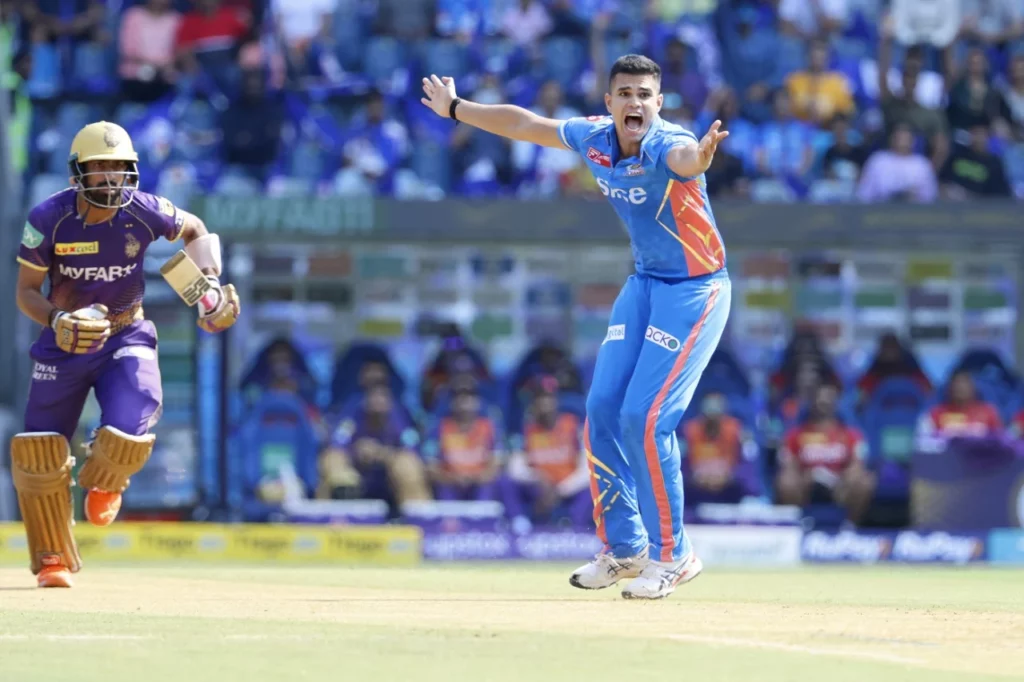 Arjun Tendulkar fastest ball on IPL debut
The fastest ball Arjun Tendulkar bowled on his debut was of 129 KPH, the third ball of his second over, which Venkatesh clipped for a couple of runs.
Arjun is a medium pacer and he kept his speeds around 127-128 KPH and didn't bowl anything exceeding 129 KPH as he mostly looked for swing movement.
He has plenty to learn and one of the areas of improvement is to amp up his speeds while also focusing on getting the swing movement.
On his debut where he swung and seamed the ball, and even cramped Gurbaz and Jagadeesan for room, Arjun Tendulkar showed that he's got the skillset and the smarts of bowling with the new ball. He had a good domestic season behind him coming into the IPL 2023: 8 wickets in 7 List-A matches; 10 wickets in 7 SMAT 2023 T20 matches.
Arjun Tendulkar's debut ended with Mumbai Indians winning by 5 wickets.
Former India pacer Sreesanth was impressed with Arjun's 2-over spell and said he'd have loved a wicket for the youngster: "And I feel he played exceptionally well for his first game. I would have loved to see him get a wicket and go about things,"  Sreesanth said.