Veteran bowler Piyush Chawla has had a sensational run for Mumbai Indians in the ongoing 2023 edition of the Indian Premier League. He has been leading the Mumbai Indians' bowling attack that has been struck by injuries.
Piyush Chawla Is In Red-Hot Form
Piyush Chawla, who is one of the leading wicket-takers in the IPL, has impressed one and all with his sensational return and bowling in the powerplay and outside it with precision, in the absence of Jofra Archer and the sensational Jasprit Bumrah. He has picked up 17 wickets in just 10 games.
Chawla has managed to outplay the opposition batters with the guile and skill that he was known for during his playing days in the IPL.
While he has been receiving praise from all corners for his epic bowling, R Ashwin claimed that he has rarely seen someone with a sense of humor as good as the veteran bowler.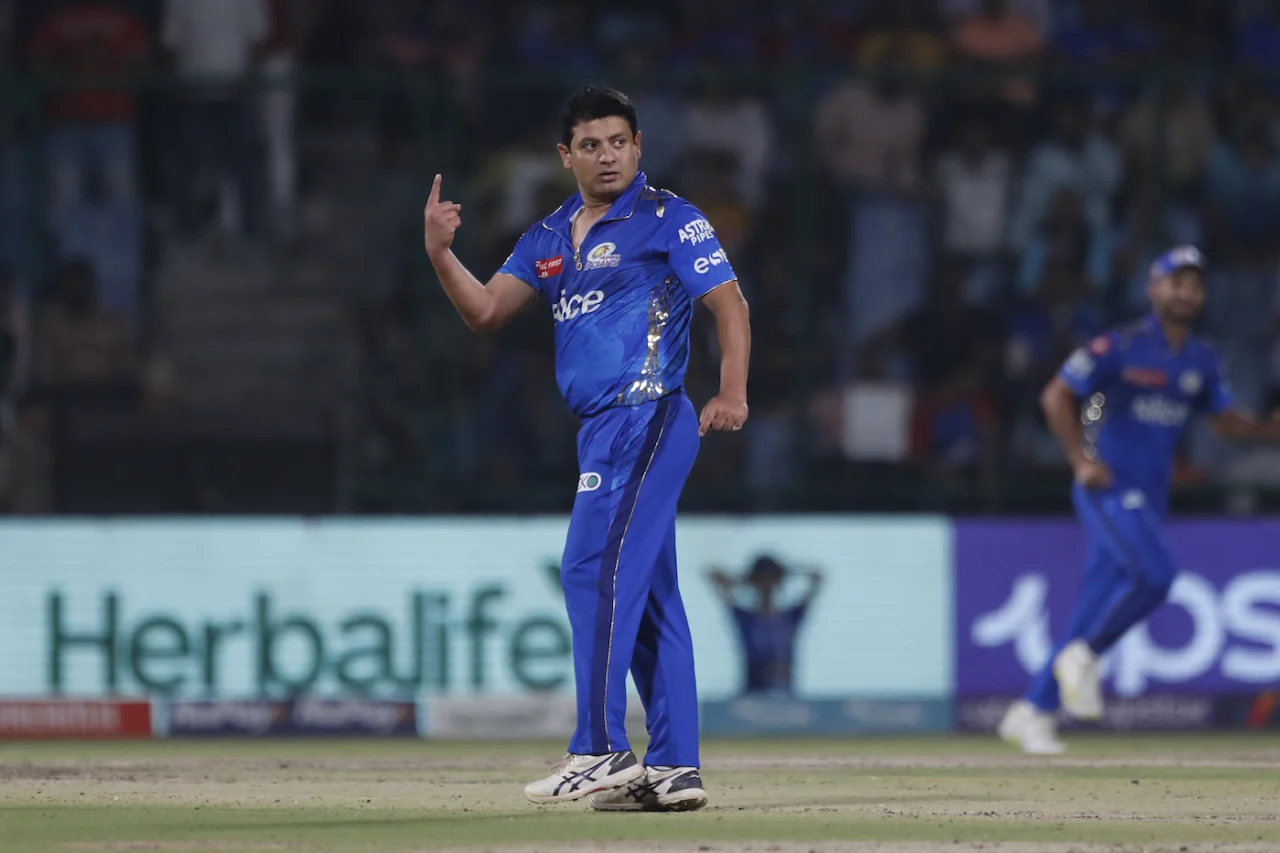 Ashwin Revealed A Hilarious Story About Chawla's Warning To His Son
Speaking on his YouTube channel, Ashwin narrated a funny story where Chawla had joked that he has taken a lot of lessons from his commentary stint. Ashwin revealed:
"Nobody can match Piyush Chawwla's humour sense. Before the match, we were practicing and I told him 'Dude, you were doing commentary and all of a sudden, you are back bowling and picking wickets for fun this season?'.
He added: "He said 'They asked me to come and bowl, so I joined the team. When you do commentary, your bowling gets better,"
Further Ashwin revealed how in a funny conversation, Chawla had told him that he has been bowling to his son every day, making sure he becomes a good batter so that he can bag a lucrative IPL deal in the future.
It has to be noted that Piyush has been traveling with his family around the country in the ongoing season. Recently, MI also shared a video of Ishan Kishan bowling to Piyush's son in their hotel room.
Ashwin revealed: "He said 'my son is also watching each and every game and torturing me like anthing'. I asked him does he like cricket? He told me he loves the sport and gets everyone in the family to sit in front of the TV and watch matches.
"Piyush told me that he has told his son to not even dream of becoming a bowler. His son is 7 years old and if he even touches the ball, he hits him in his hand. He forces the ball off his hand and gives the bat.
"He said he has already told Mumbai Indians that a good batter is developing and keep aside Rs 20 crore.
"I asked him about training.
"He said 'I am bowling to him from the morning. If I bowl in the IPL, they are paying me only Rs 50 lakh. If he bats well, in 10 years' time, they will pay him Rs 20 crore," Ashwin recalled.