"Life Might Just Get Better" – Sanjay Manjrekar Makes A Big Statement On Virat Kohli
Sanjay Manjrekar Makes A Big Statement On Virat Kohli: Former India batsman Sanjay Manjrekar is pleased to an extent with Virat Kohli's knock against Pakistan on Sunday in Dubai in the Asia Cup 2022 encounter between the two sides, wherein the Men In Blue emerged victorious with Kohli making a significant contribution. Although Kohli had …
---
Sanjay Manjrekar Makes A Big Statement On Virat Kohli: Former India batsman Sanjay Manjrekar is pleased to an extent with Virat Kohli's knock against Pakistan on Sunday in Dubai in the Asia Cup 2022 encounter between the two sides, wherein the Men In Blue emerged victorious with Kohli making a significant contribution.
Although Kohli had a strike rate of only 102, scoring 35 runs in 34 balls, it was the volume of runs and the situation that mattered: India found themselves without KL Rahul, who was dismissed on the second ball of the innings, and with Rohit Sharma struggling at one end. On a tacky surface, Kohli counter-attacked initially before settling down.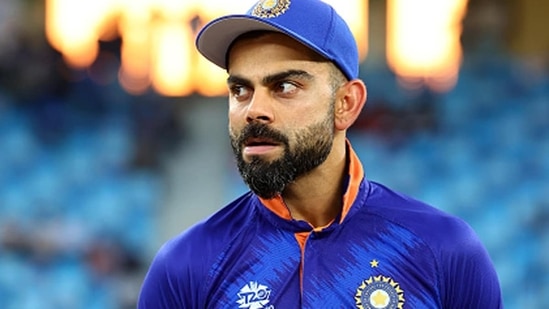 Virat Kohli showed signs of return to form
Sanjay Manjrekar pointed out that Kohli played a couple of exquisite pull shots off the back foot, an aspect of batting that the batsman hadn't been utilizing in recent times. Kohli was coming off a break of 40 days and had cleared worked on his back-foot strokeplay.
"A couple of things that I saw which I liked and something that I have not seen him do much before. If you remember he played three pulls in that innings," Manjrekar was quoted as saying to Sports18.
"There was one hook that went for six, but there were a couple of pull shots that he played and those are the things that I look for you know as an analyst."
Life might just get better for Kohli: Manjrekar
Virat Kohli was given a reprieve on his second ball when he tried to drive Naseem Shah on the front foot, but managed a thick outside edge, however, Fakhar Zaman dropped the catch at the second slip.
From thereon, Kohli took over, creaming three fours and a six, which came off a pull shot to Haris Rauf.
Reflecting more, Manjrekar opined that if Kohli is able to mix his front foot dominance with the re-found backfoot game, then the 33-year-old will only get better from hereon and will be able to get those big runs back.
"I saw that happen in England, but still mostly onto the front foot. There was a catch dropped again on the front foot reaching for the ball. So, if he starts mixing backfoot aggression, I'm not saying backfoot defence. Backfoot aggression along with front foot aggression, life might just get better, and those signs were seen in that innings against Pakistan.
"This is what excites me whether he's trying to do anything different. Just getting a little bit technical, before the ball was delivered. On two occasions, he actually had a trigger movement where he went back in the crease, which meant that I think finally somebody's got to him where he is now exploring the back foot play a little more," the 57-year-old commentator said.
After Kohli's dismissal, Ravindra Jadeja and Hardik Pandya steered India over the line with some death-overs hitting and closer to Super 4.
Both India and Pakistan will face Hong Kong on Wednesday and Friday respectively. For Pakistan, it will be a do-or-die encounter to proceed to the Super 4. Likely to do so, Pakistan and India will meet again, and could also clash a third time – in the Final.