Rohit Sharma Player Stats For T20 World Cups
In all likelihood, the upcoming T20 World Cup 2022, which will be played in Australia, will be the last of India captain Rohit Sharma, who is now 35, and will be 37 by the time the 2024 edition of the tournament arrives, in West Indies and the USA. Rohit Sharma is the highest scorer in …
---
In all likelihood, the upcoming T20 World Cup 2022, which will be played in Australia, will be the last of India captain Rohit Sharma, who is now 35, and will be 37 by the time the 2024 edition of the tournament arrives, in West Indies and the USA.
Rohit Sharma is the highest scorer in T20Is
Rohit Sharma's legacy as a T20 batsman has been sealed already: Rohit is currently the leading T20 International run-scorer with 3487 runs in 124 innings at an average of 32 and a good strike rate of 140. Rohit holds the record for most T20I centuries – 4 – and also has 27 fifties in this format. Unfortunately, Sharma also has 8 ducks in T20Is, the most for an Indian.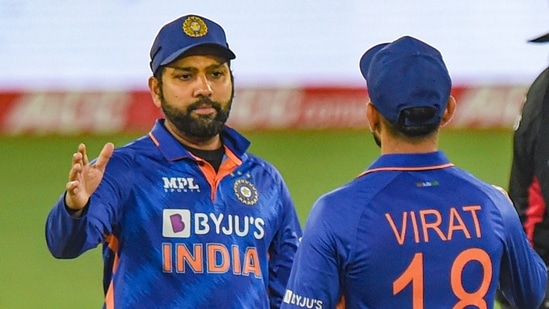 Nonetheless, he has been in good form recently, and has been at the forefront of India's new bran – the gung-ho approach that the Men In Blue has adopted under Sharma and Dravid.
In 2022, Sharma has batted in 13 T20Is, wherein he scored 290 runs – but importantly at a strike rate of 140 which has been an increase than in recent years. Even his powerplay strike rate in T20Is this year is 147. So Sharma has clearly been the enforcer in India pushing forward with their newly adopted aggressive method.
Rohit's stats in the T20 World Cup
Now, coming to T20 World Cup, Rohit Sharma is one of the only six players who have participated in all the 7 editions of the T20 World Cup, and played a crucial role in India's 2007 T20 World Cup triumph.
Sharma is currently the fourth-highest run-scorer in the T20 World Cup history. He has featured in 30 matches in this competition, scoring 847 runs at an average of 38.
Sharma has raised 8 fifties in T20 World Cup, which is the second-most after Virat Kohli's 10 half-centuries. Kohli, who has played 19 T20 World Cup matches, is only 2 runs behind Sharma and has a phenomenal average of 76 – double that of Rohit's!
Rohit Sharma's best performance at any T20 World Cup was in 2014 in Bangladesh. After securing his place as India's white-ball opener, Sharma finished that tournament with 200 runs in 6 matches, playing a key part in India's run to the final, where, however, they lost to Sri Lanka.
He'd also flourished well in last year's T20 World Cup – however, that was after failing against Pakistan and New Zealand – finishing with 174 runs at a strike rate of 151; this boost in strike is rate is because India looked to increase their net run rate in their last three matches.
Now, at the T20 World Cup 2022, Rohit Sharma will be leading India on the field and fans will hope for the skipper to lead with example with his bat.