Asia Cup 2023 Final: In a high-stakes showdown at the Asia Cup 2023 Final in Colombo, the cricketing world witnessed a remarkable display of fast bowling mastery as India's Mohammed Siraj left a trail of destruction in a single over. Sri Lanka won the toss and chose to bat first, but little did they know that they were about to face the fury of Siraj's remarkable spell.
As the fifth over commenced, the Sri Lankan team had posted a mere 12 runs on the scoreboard. Siraj, donning the Indian jersey, embarked on an over that would send shockwaves through the Sri Lankan camp.
The first victim of Siraj's brilliance was Pathum Nissanka. Siraj delivered a length ball that darted inwards, forcing Nissanka to play at it. Nissanka managed to make contact, but he inadvertently opened the face of his bat, sending the ball behind square. In a stunning display of athleticism, Ravindra Jadeja at backward point flung himself to his right, plucking the ball out of the air with grace. With this catch, Nissanka's brief innings came to an end, leaving Sri Lanka's openers stranded.
Just when Sri Lanka hoped to regain their footing, Siraj struck again. This time, it was the in-form Samarawickrama who faced the wrath of Siraj's precision. The delivery, almost resembling an off-cutter, pitched fuller and swerved sharply inwards. Samarawickrama, unable to adjust in time, played the wrong line and was struck in front of the middle stump. Ball tracking confirmed what was apparent – it would have crashed into the top of the leg stump. Samarawickrama departed without adding a run to the scoreboard, compounding Sri Lanka's woes.
As the over progressed, Siraj was in no mood to relent. Bhanuka Asalanka, who had played a crucial role in
Sri Lanka
's victory against Pakistan, became the third casualty of the over. Siraj unleashed a full delivery on the offside, and Asalanka attempted to drive it. However, the ball seemed to hold up slightly, disrupting Asalanka's timing. His shot ended up being a simple catch for Ishan Kishan at covers. Sri Lanka's batting order was in disarray, and Asalanka had to depart without contributing a single run.
Asia Cup 2023 Final: Fans React As Mohammed Siraj Picks Up 4 Wickets In One Over
In an astonishing turn of events, Siraj was on the verge of securing a rare feat – four wickets in a single over. Sri Lanka's Dhananjaya de Silva was the next batter to face Siraj's fiery pace. Displaying a casual approach, Dhananjaya reached for a wide outswinger when leaving it might have been the wiser choice. A faint edge was all it took, and KL Rahul, behind the stumps, completed the catch. Dhananjaya's brief stay at the crease came to an end, and he had contributed just four runs, including a boundary.
Mohammed Siraj's sensational over had turned the tide decisively in India's favour. He had achieved what is often considered a rare feat in One Day Internationals – four wickets in a single over. Sri Lanka, once hopeful, now found themselves reeling at 12 for 5 after just five overs.
This remarkable display of fast bowling not only put India in the driver's seat but also left cricket enthusiasts in awe of Siraj's prowess. It was a testament to the unpredictable and electrifying nature of the sport, where a single over could shape the destiny of a match. Siraj's performance was etched in the annals of cricketing history as one of those unforgettable moments when a bowler's brilliance shines brightly on the grand stage.
0, 0, 0, 0, 0, 0, W, 0, W, W, 4, W in the first 12 balls by Siraj.

What an incredible bowling 🔥

— The Indian हम हिन्दुस्तानी ہم ہندوستانی (@_HumHindustani) September 17, 2023
— Naks..! (@oyenakss) September 17, 2023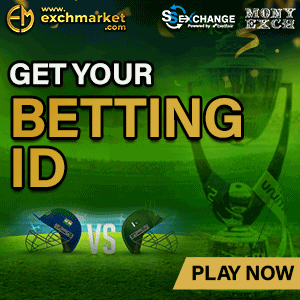 Kitna wicket nikale ek over me
Siraj pic.twitter.com/3lO5u7cK1J

— memes_hallabol (@memes_hallabol) September 17, 2023
A one sided Asia Cup final.
Game over – within the first four overs only. Siraj and Bumrah have been intimidating and menacing#AsiaCupFinals #INDvSL

— Satya Prakash (@Satya_Prakash08) September 17, 2023
This was really needed goin into the worldcup for Team India

— Ankit Khanna (@ankit_khanna) September 17, 2023