Even as there is almost no realistic chance of Pakistan qualifying for the semi-finals of the World Cup 2023, Pakistan captain Babar Azam is not giving up on an improbable dream.
Pakistan will face England in their last league phase game on Saturday in Kolkata, where Pakistan will have to record an unimaginably huge margin of victory to surpass New Zealand's NRR and reach the semis.
New Zealand's NRR is +0.743 after the Kiwis smashed Sri Lanka, while Pakistan's NRR is +0.036. For Pakistan to eclipse New Zealand's NRR, the only realistic way looking for them is if they score 400 runs and bowl England out for under 112, or score 450 runs and bowl England out for less than 162. However, the Kolkata pitch has been the toughest to bat on in this tournament. So Pakistan are all but out of the semi-final contention.
Yet, Babar Azam believes if Fakhar Zaman, who smashed 126* off 81 balls against New Zealand in Bangalore, stays at the crease for 30 overs against New Zealand, Pakistan will still stand a chance to match the NRR requirement.
In the press conference on Friday, Babar Azam said: "if Fakhar Zaman stays till 20-30 overs, we can achieve big scores tomorrow"
"Anything can happen in cricket. You never know what'll happen next; we've a match left".
This statement from Babar Azam led to heavy trolling on Twitter: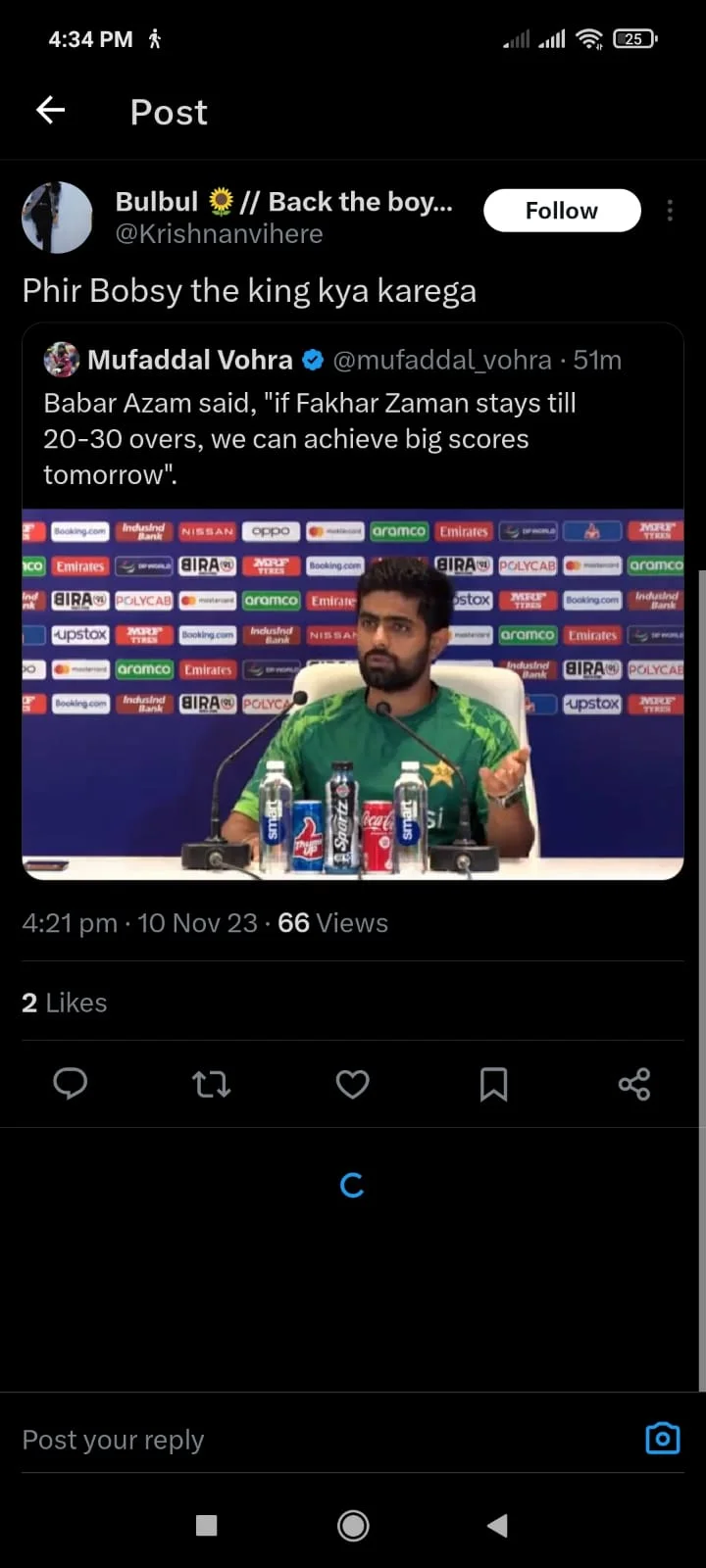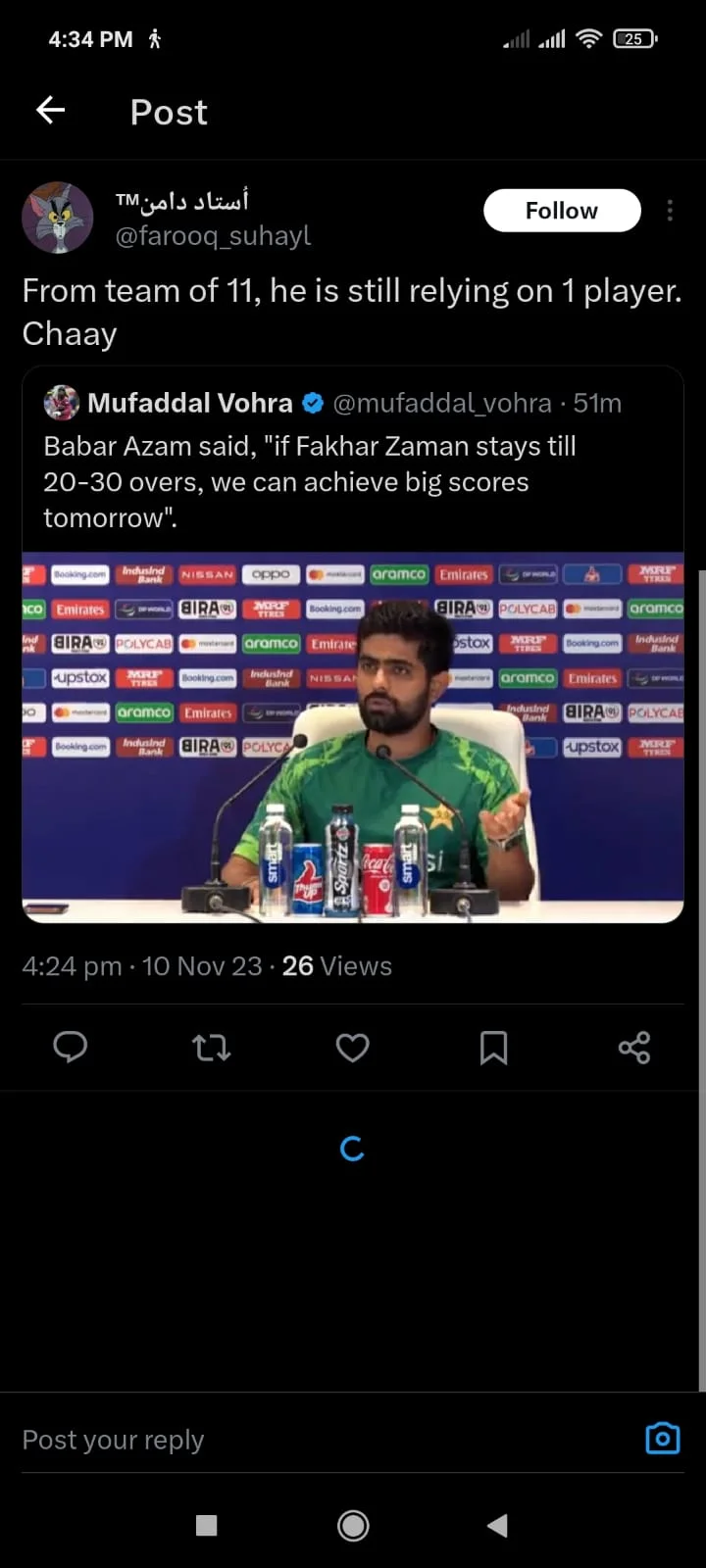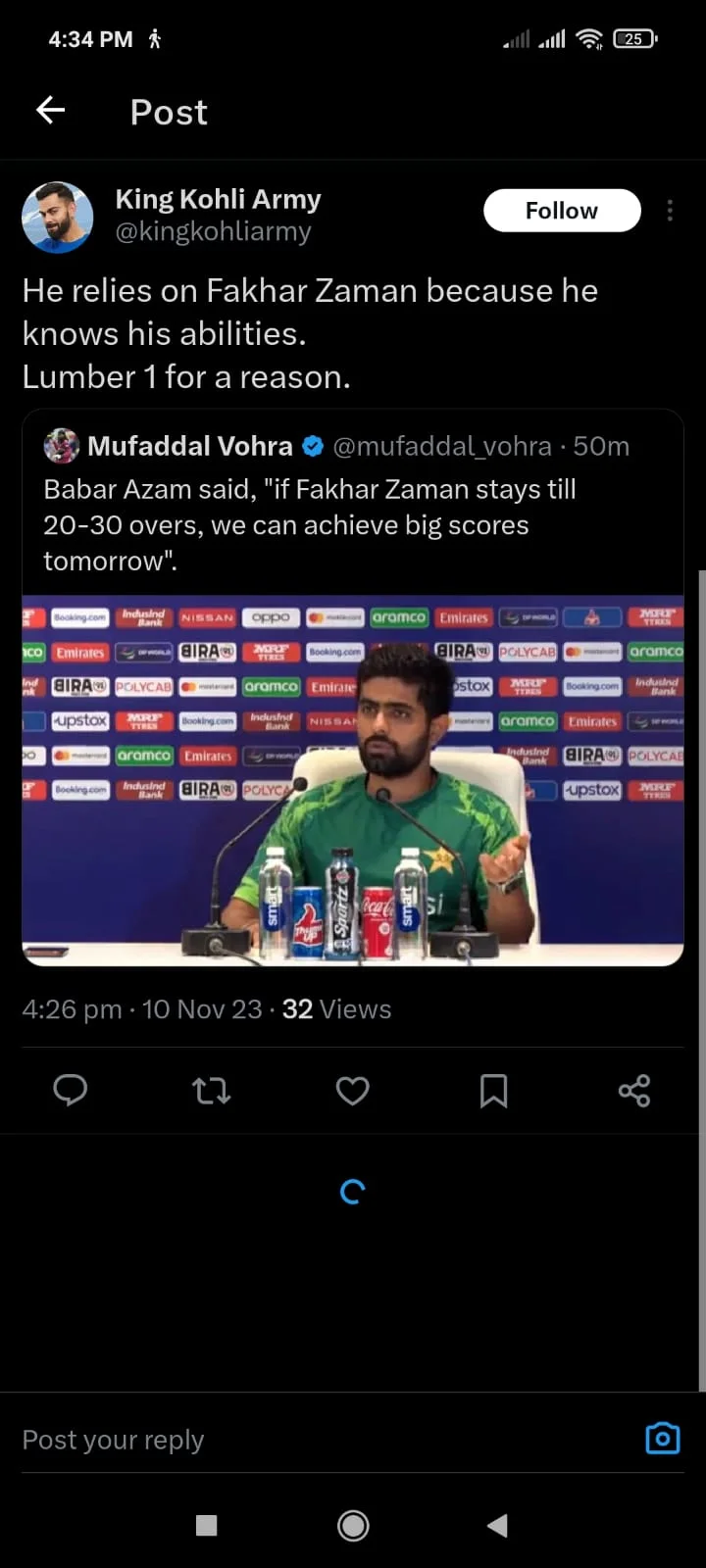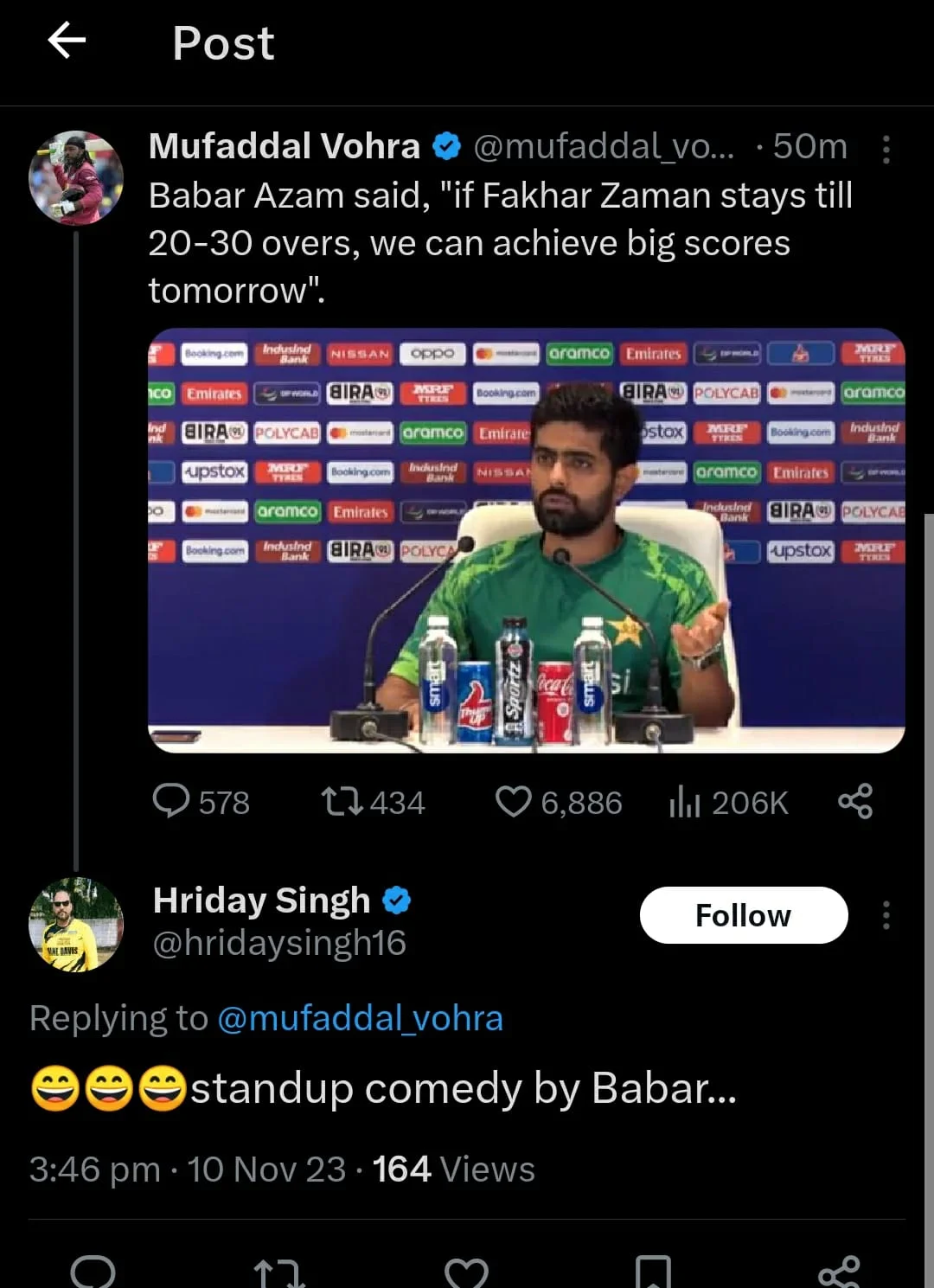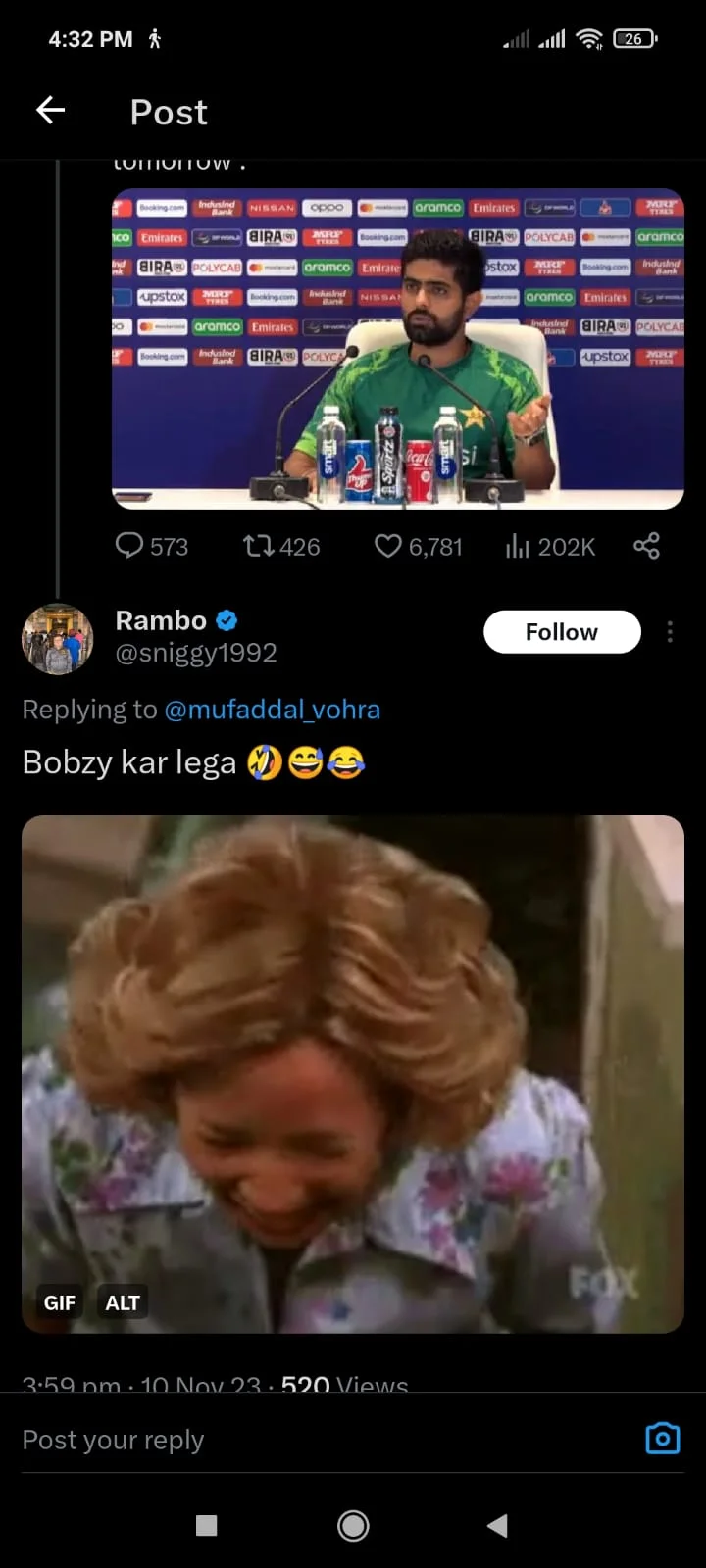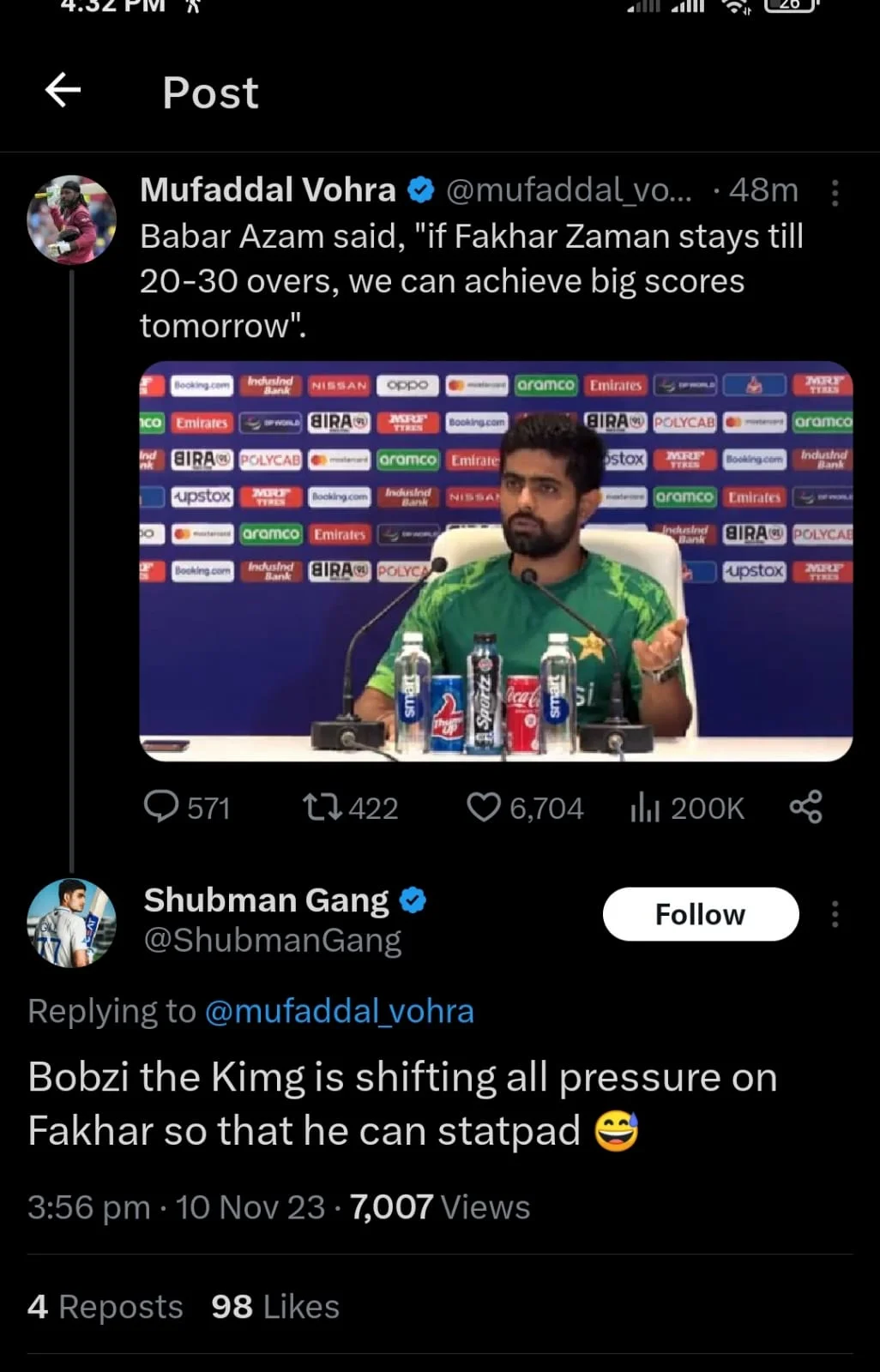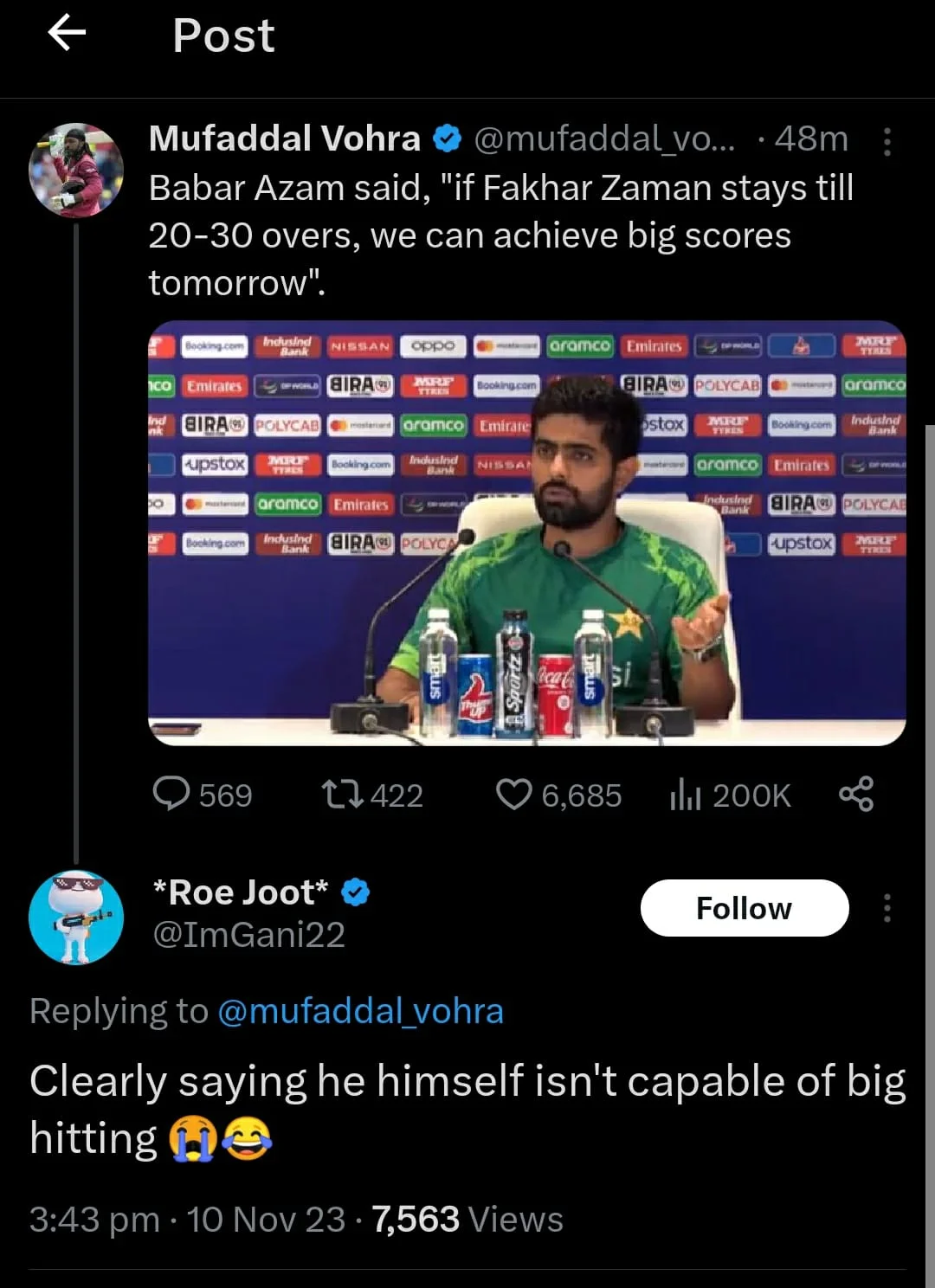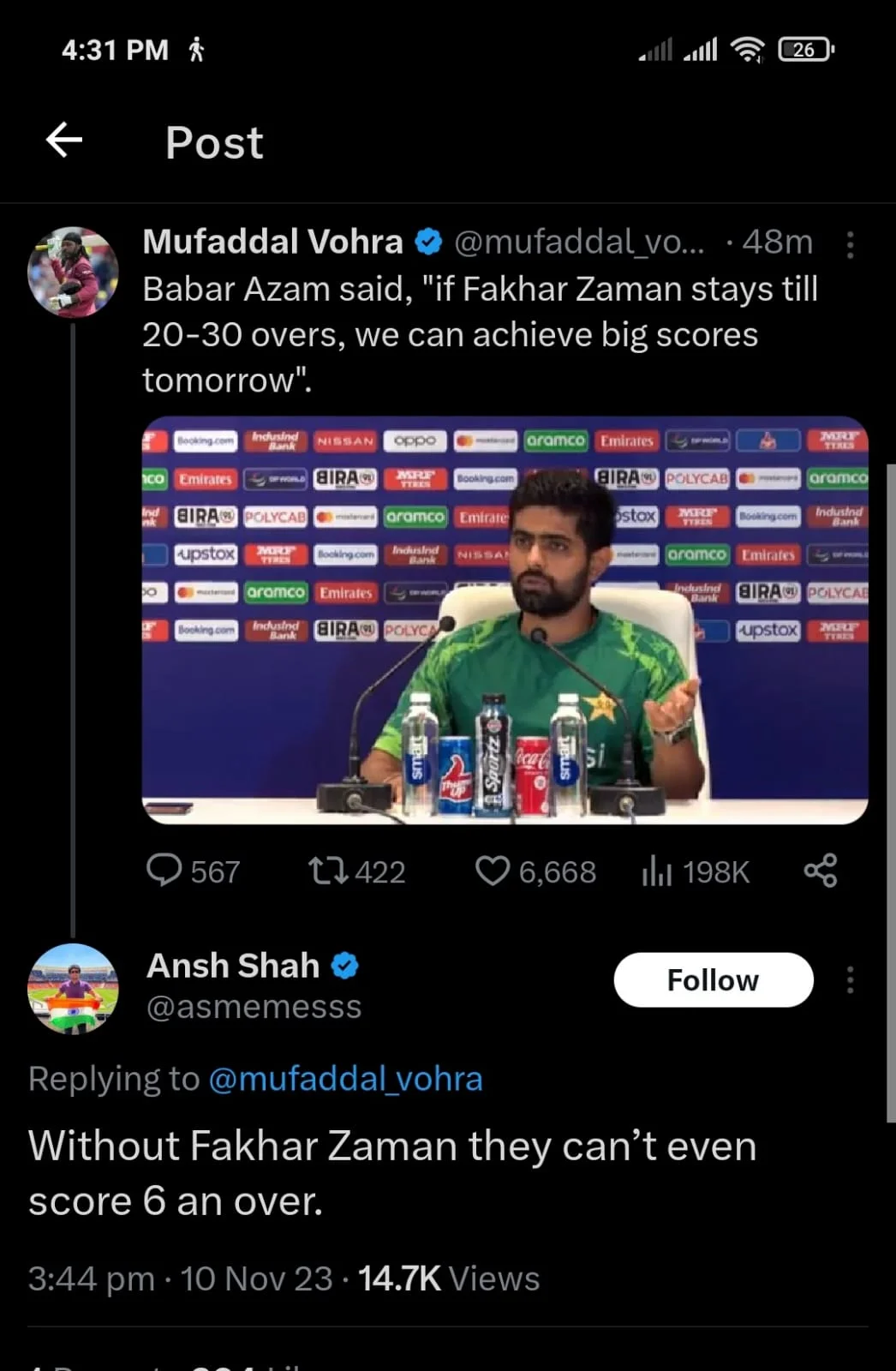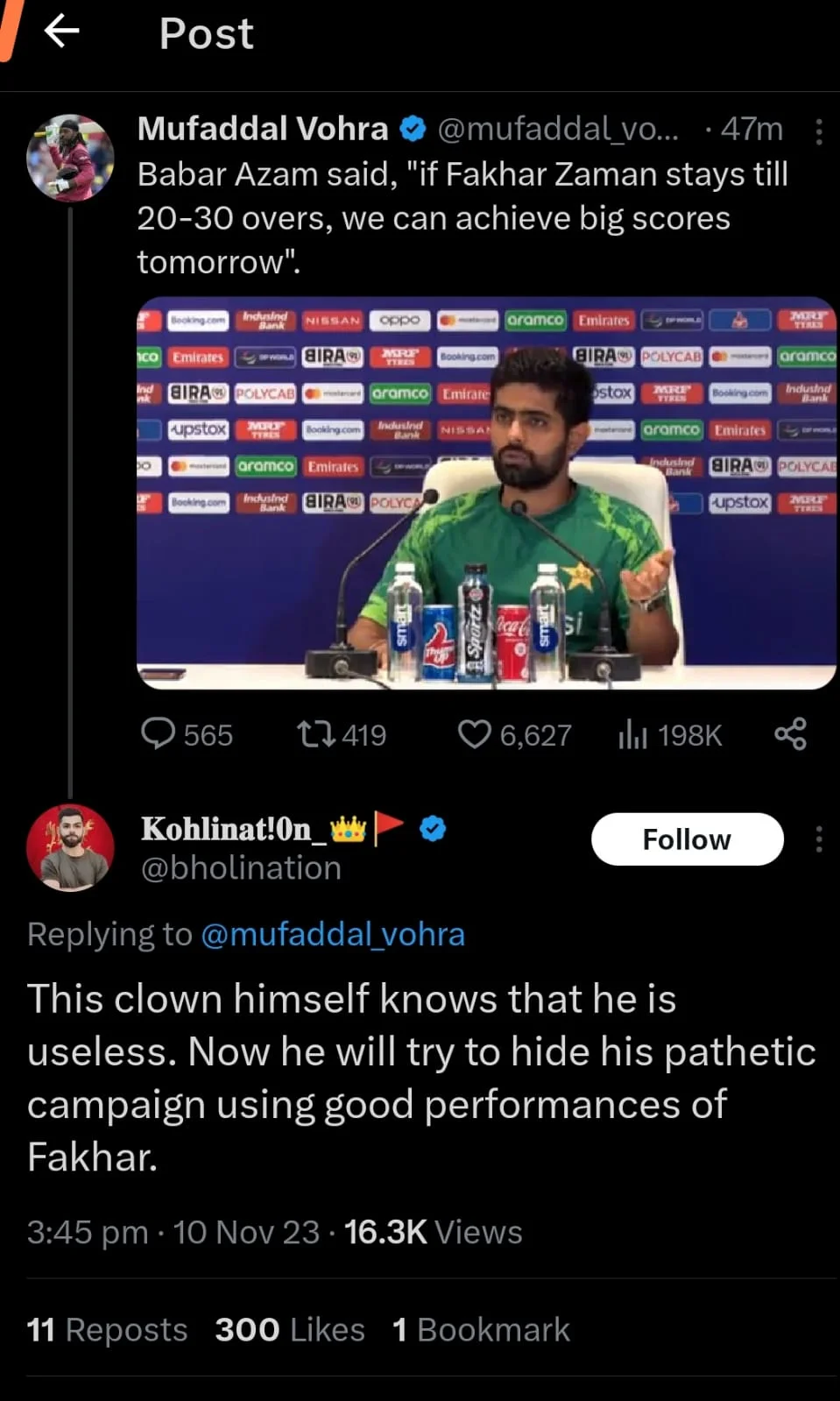 There has been heavy criticism of Babar Azam's captaincy and his batting – he hasn't hit a single century yet in the tournament in 8 matches so far – by former Pakistani cricketers.
Babar replied: "It's very easy to give opinion on TV. If someone wishes to offer advice, they are welcome to call me directly, my number is known to everyone."
"I have been captaining my team for the last three years and I have never felt this way. It's just because I have not performed the way I should have in the World Cup, that's why people are saying that I am under pressure. I don't think I was under any pressure or felt any different because of this. I try to give my best in the field during the fielding. During batting, I think about how I should make runs and make the team win," he added.