In a cricketing world full of legends and skill, arguments over who the best players are are not unusual. The comments made by veteran Pakistani cricketer Mohammad Hafeez on Pakistan's outstanding batsman and captain, Babar Azam, have sparked controversy within the cricket world. Hafeez's remarks have sparked debates on Babar's reputation in the cricket community and his leadership abilities.
A remarkable all-rounder in his own right, Mohammad Hafeez, questioned the belief that Babar Azam was a "great player." He maintained that Babar's honours may have been placed upon him by those who may not have witnessed the real greats of the game, both in Pakistan and globally. Babar is a "very, very good" batter, no question, but Hafeez argues that calling him "great" is premature.
Babar Azam Is Not A Great Pakistani Player: Mohammed Hafeez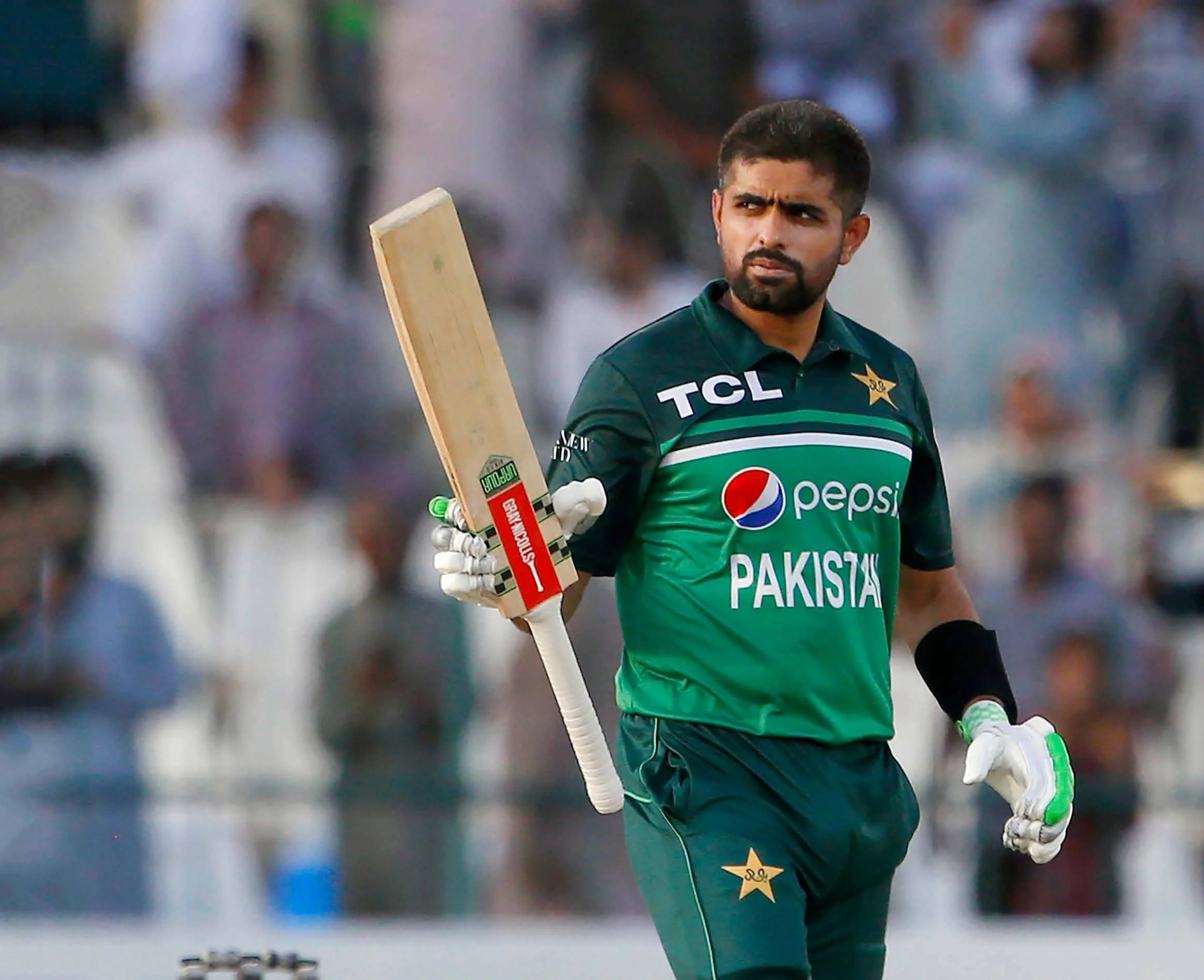 Hafeez worries that players may perform worse as a result of unwarranted pressure from such high-profile tags.
He said: "When he's called a great Pakistan player, then I have doubts over it. Those who say that probably haven't seen greats of the game – from Pakistan and around the world. Yes, he is a very, very good player. He is not great yet. We are putting a tag on him before he's reached those stages. That's pressure on him."
Hafeez also included Babar Azam's leadership abilities in his criticism. He contended that the Pakistan cricket team has not shown the anticipated technical progress since becoming the captaincy. Hafeez feels that Babar has to improve, particularly in light of Pakistan's lacklustre showing at the 2023 World Cup.
Hafeez emphasised the need to lead from the front and complimented Indian skipper
Rohit Sharma
for his leadership approach.
He added: "If you're talking about Babar's captaincy, I've said it before: the maturity and technical growth that should have come in the last three years hasn't been seen. He needs to step up his game. He needs to perform and stay in an aggressive zone: other captains have, Rohit Sharma is successful because he is leading from the front."
The young and very gifted cricket player Babar Azam has been the focal point of this discussion. Babar has stuck to his guns, despite Hafeez's remarks casting doubt on his leadership abilities and brilliance.
With his batting skills, Babar has really set an example for others on the pitch. In the 2023 World Cup, he has amassed three scores of fifty or more, including significant half-centuries against South Africa and India. These displays demonstrate his capacity to remain composed and provide when the team most needs it. He is one of the best batters in the modern era because of his consistency in scoring runs.
Babar Azam, who serves as captain, has made no secret of his dedication to the team's success. Despite the difficulties presented by the 2023 World Cup, he keeps refining his leadership abilities and works to bring out the best in his group.
It's important to keep in mind that playing cricket, like any team sport, involves teamwork. The excellence of a player or the captain alone does not guarantee a team's success. It has to do with cooperation, strategy, and synergy. In cricket, greatness is often developed over time and via reliable performances under many circumstances.
There will always be discussions about leadership and individual excellence in the cricket world. The legacy of players like Babar Azam will ultimately be decided by the cricket community's collective opinion, notwithstanding the fact that Mohammad Hafeez's remarks have sparked debate.