Former England spinner Monty Panesar has made a shocking and questionable statement regarding Virat Kohli. Panesar feels that the BCCI "can't afford" to drop Kohli from Team India despite his ongoing slump with the bat.
There have been calls from several experts and fans that the time has come to drop Virat Kohli from Team India – at least from the T20I side if not all three formats – as the former Indian skipper continues his struggle for even a significant score, let alone the much-awaited 71st international century.
Virat Kohli hasn't scored more than 20 on the England tour
On the ongoing England tour, Kohli has managed scores of 11, 20, 1, 11 and 16; he's played a few assertive drives before giving away his wicket. With some talented and in-form batsmen sitting on the bench, experts have opined that Kohli's place in the eleven is not secure anymore and could be dropped.
Monty Panesar doesn't think so. The former spinner has opined that the selectors won't be able to drop Kohli in order to keep the sponsors and fans happy and to avoid "probably lose huge financial sponsorship" money.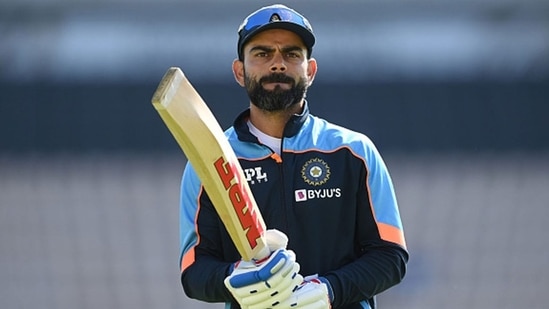 Panesar made parallels between Kohli with football icon Cristiano Ronaldo, saying that such superstars and highly followed players bring in money from sponsors and fans to the stadiums.
"It's like Cristiano Ronaldo. Whenever Ronaldo plays for Manchester United, everyone's watching the football. Virat Kohli is the same. He has got a huge following and attraction," Panesar said in an interview with the Times of India.
"Are BCCI under pressure too, regardless of whatever the result and role Virat Kohli has to play, to keep the sponsors happy? That's probably the biggest question. They can't drop him or afford to drop him because they'll probably lose huge financial sponsorship," he added.
A majority of fans, though, didn't concur with Panesar's views, saying that Kohli is not powerful enough anymore and that the BCCI doesn't depend on any one man.
Here are some fans trolling Monty Panesar for his statement:
So all sponsorship bcc getting is frm Virat??
India watch cricket not because of Virat, it's coz of its indian cricket team…

— karan (@nsp9780) July 16, 2022
Cheap people cheap thoughts https://t.co/oZfUjeRnnN

— Shehan Mansoori (@shehan915) July 16, 2022
So you think @BCCI will bankrupt if @imVkohli doesn't play for India? Are you actually out of your mind? Guess kohli playing ranji, even ranji will become profitable for @BCCI and Indian cricket will go on like before.

— abhishek agrawal (@abhiagwl4262) July 16, 2022
Apna kaam karna panesar https://t.co/eTdUJnElUC

— ᴛʀᴏʟʟ ᴄʀɪᴄᴋᴇᴛ (@Extra__Cover) July 16, 2022
Kohli will have one more opportunity to get a big score in the third ODI in Manchester on Sunday as he goes on a month-long break as he has taken a rest from the West Indies tour.