Rohit Sharma is 36 years old. And even though he's been retained as India's Test skipper post the loss in the WTC Final 2023 against Australia, the BCCI selectors will have to think harder at the transition and passing off of the captaincy post.
For the West Indies Test series next month, they have made Ajinkya Rahane as the vice-captain, which is a surprise because Rahane only recently made his comeback and had been out of the team for 14 months, and is also 35 years of age.
And while the players' transition period has started, the next Test captain remains uncertain. For, Rohit Sharma, with his age, all-format plus IPL workload, and injury struggles, is already unlikely to play Test cricket for more than a couple of years. In such case, the BCCI should look at a younger player to be groomed under Rohit and Rahane.
There are a couple of left-field options India can take to replace Rohit Sharma as Test skipper:
Shreyas Iyer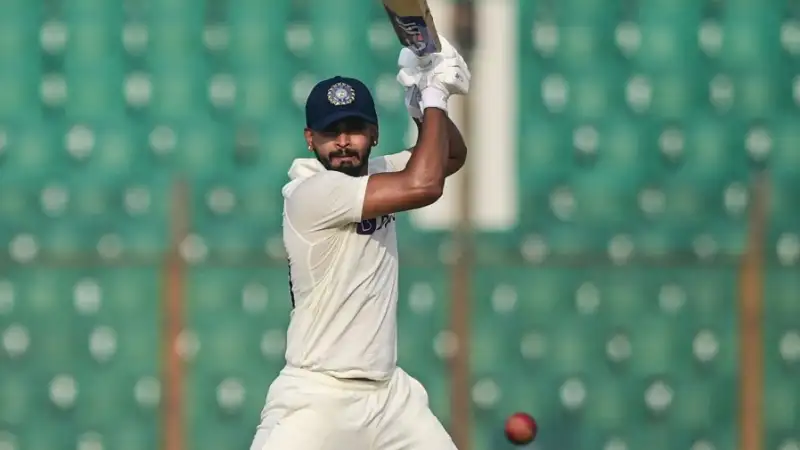 Although Shreyas Iyer is currently out due to injury, he will slot back in the line-up when he's fit. Iyer has had a good start to his Test career, averaging 44 in 10 Test matches with 1 century and 5 fifties.
Iyer is certainly a future captaincy candidate. He had captained Delhi Capitals and KKR in the IPL, leading DC to their maiden IPL final in 2020, and also he's captained Mumbai's domestic team to good success.
The 28-year-old has serious captaincy ambitions, which fuelled his move to leave Delhi Capitals after DC decided to retain Pant as their skipper. Iyer comes from the Mumbai school of cricket, so he definitely has captaincy acumen.
Jasprit Bumrah
Last year, in the Edgbaston Test, Jasprit Bumrah became the first proper fast bowler to captain India in a Test match. This was a brave decision made by the selectors, with no Rohit and KL Rahul in the match and Rishabh Pant also playing that game. That was a testament to Bumrah's shrewd brain that he was being promoted to lead India in a Test match. And although India lost the game as England chased down a sizeable total with their Bazball style, Bumrah's promotion as a Test skipper was applauded and accepted warmly by all.
There isn't a rich history of fast bowlers becoming Test skipper. But Pat Cummins and Bumrah could change it. Under Cummins, Australia have won 10 Tests and lost 3, including winning the World Test Championship. So, Bumrah could be a really unorthodox captaincy choice, but one which could change Indian cricket history.