In the heart of the cricketing world, the Cricket World Cup 2023 has unveiled a spectacle of electrifying matches, fierce rivalries, and unexpected upsets. Cricket fans worldwide are riveted to their screens, bearing witness to the zenith of this sport. Yet, amidst the brilliance and the exceptional leadership showcased, we must also turn our attention to the challenging journeys of three captains who have weathered turbulent waters in this tournament.
Cricket World Cup 2023: 3 Worst Captains In The Tournament
Babar Azam
Babar Azam, the charismatic leader of the Pakistan cricket team, embarked on the World Cup with soaring hopes and a squad brimming with talent. Alas, the journey has been far from smooth sailing. Pakistan managed to secure just two victories in their five group-stage matches, leaving their prospects of reaching the semi-finals precariously balanced. Azam's captaincy has come under scrutiny, with critics questioning his tactical acumen and his ability to galvanize his team in critical moments.
In the midst of possessing world-class bowlers and explosive batsmen, Pakistan's inconsistent showings have raised concerns. Babar Azam now confronts the formidable challenge of rekindling his team's form and steering them toward success. As the tournament unfurls, all eyes will remain fixed on Azam, eager to see if he can reverse the tide and guide Pakistan to glory.
Jos Buttler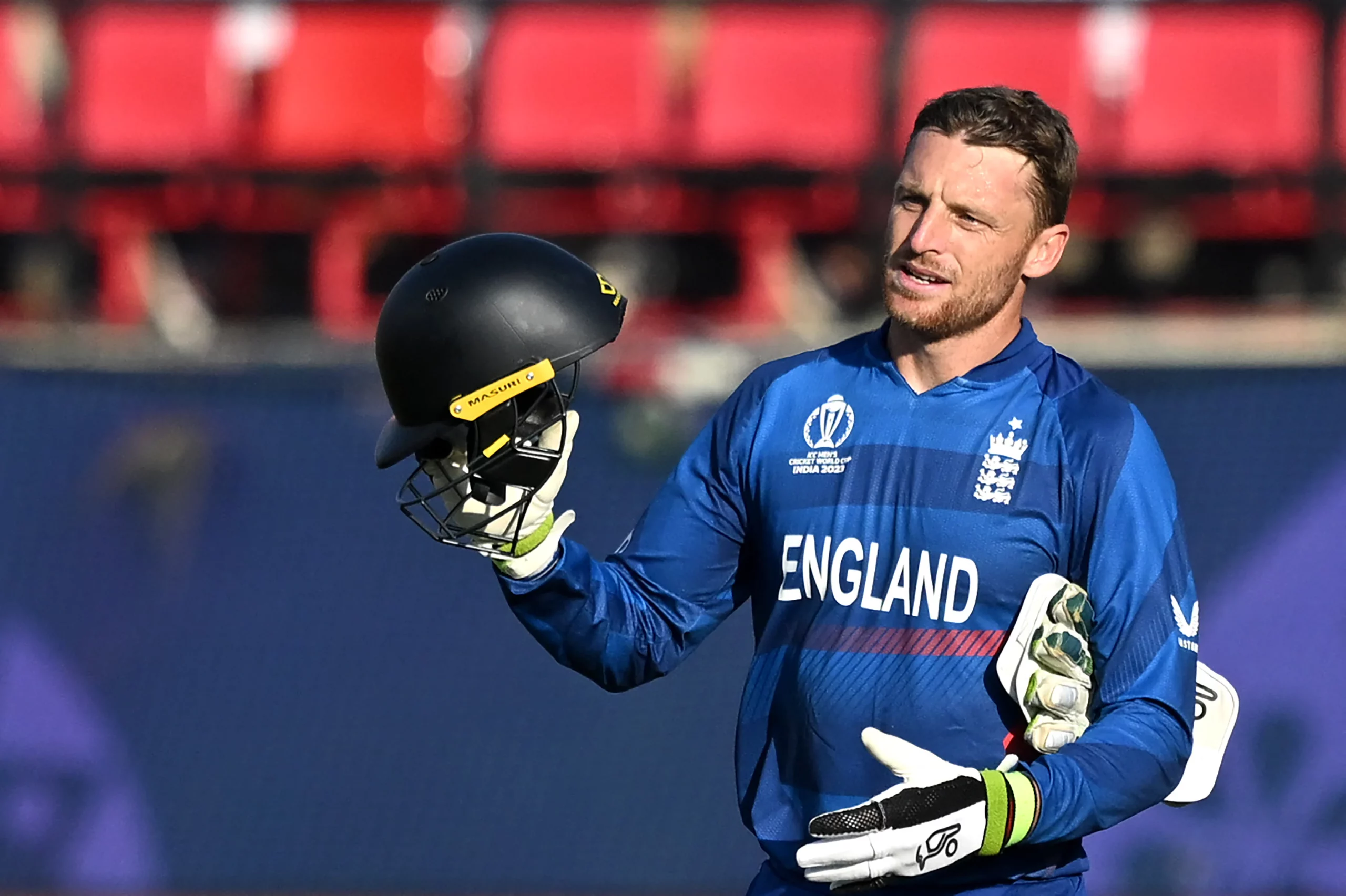 The English cricket team, spearheaded by Jos Buttler, finds itself navigating through tumultuous waters in the 2023 Cricket World Cup. With a solitary win in their first four matches, England's campaign has failed to impress. A net run rate currently pegged at -1.2 has landed them at the bottom of the table, casting significant doubts over their journey in the tournament.
Buttler, renowned for his aggressive batting and astute wicket-keeping, has been unable to kindle consistent victories for his team. England's struggles have laid bare vulnerabilities in their lineup and tactics, prompting criticism of Buttler's captaincy for failing to adapt to the fluidity of match situations. The pressure is mounting on him to revive England's campaign and propel them into the semi-finals.
Dasun Shanaka
Dasun Shanaka, at the helm of the Sri Lankan cricket team, has also treaded a challenging path in the 2023 Cricket World Cup. Sri Lanka has only secured one victory in their first four matches, and their net run rate of -1.048 places them marginally above England at the bottom of the standings.
Despite the illustrious cricketing history of Sri Lanka, the team's performances have lacked inspiration. Shanaka's captaincy has come under scrutiny as his team's batting and bowling departments have struggled to deliver consistent results. As Sri Lanka forges ahead through this arduous tournament, Shanaka confronts the formidable task of rallying his team and striving for a commendable finish in the competition.