Test cricket is probably one format where the skills of a batsman are tested to the limits. Bowlers bowling fast and probing line and length test both the temperament as well as the skill sets of a batsman.
Yet some batsmen managed to come up trumps under the most difficult situations and play match winning knocks and Test saving innings. These great world class batsmen have gone on to break many records. One such record that they have been able to conquer is crossing the 10,000-run mark in Test cricket. Here we have a look at five of the fastest to reach this landmark in the longest format of the game.
1 Sachin Tendulkar – 195 innings
Arguably the greatest batsman to have ever played the game of cricket, Sachin Tendulkar reached the 10,000-run mark in his 195th innings and scored tonnes of runs for India even after that.
The only player to play 200 Tests, Sachin Tendulkar scored 15921 runs at a brilliant average of 53.78 and had a mind-boggling 51 centuries to his name. He has scored runs in all conditions against different types of bowling attacks and has always managed to come up trumps against the opposition. There is perhaps this justification to why he is worshipped as a cricketing god in India.
2. Brian Lara – 195 innings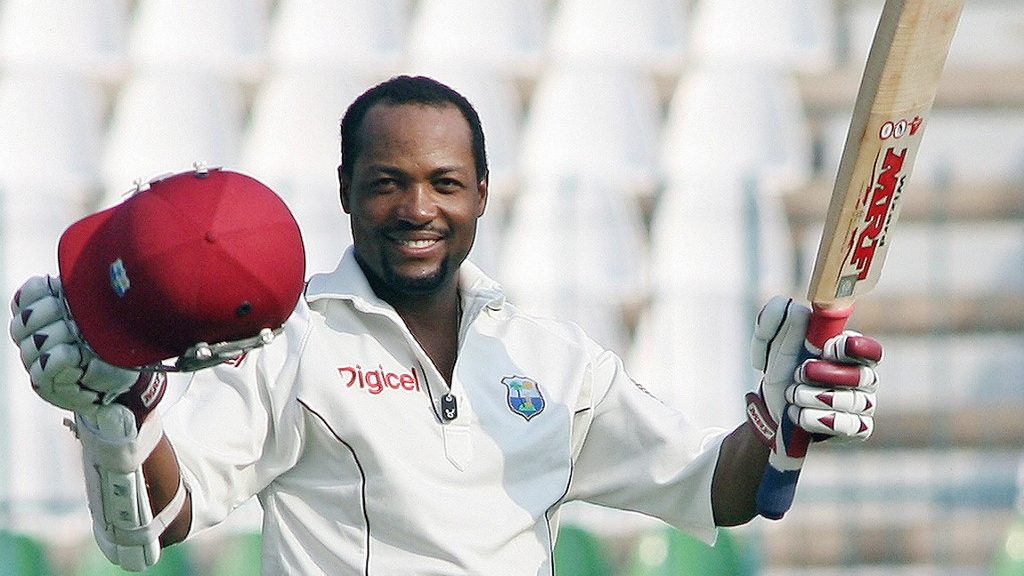 One of the most stylish batsmen to ever play the game, Brian Lara also holds many records to his name. His record of 400* is still intact as the highest individual score by a batsman in Test history.
He equalled Sachin Tendulkar's record of being fastest to reach 10000 runs and he achieved this feat in 195 innings too. Lara had a brilliant career, where in 131 Tests, he scored 11953 runs including 34 hundreds. There were times when he has single handedly carried the West Indies batting on his shoulders and has dominated opposition bowling attacks.
3. Kumar Sangakkara – 195 innings
Kumar Sangakkara was one of the shining lights of the golden period of Sri Lankan cricket. He was absolutely sensational with his batting and was an excellent wicketkeeper as well.
Sangakkara represented Sri Lanka in 134 Tests, and scored 12400 runs at an outstanding average of 57.40 with 38 hundreds to his name. He too reached 10000 runs in 195 innings and equalled Sachin Tendulkar's record.
4. Ricky Ponting – 196 innings
Arguably one of the best batsman Australia has produced across all three formats, Ricky Ponting was also a great captain. He took the Australian team to new heights during his reign and made them world beaters. He also led by example with the bat and took 196 innings to reach 10000 runs in Test cricket, which is the second fastest.
In 168 Tests, Ponting scored 13378 runs at an average of 51.85 and with 41 brilliant hundreds. He has always been a tough competitor and always saved his best for tough situations. Being highly competitive, Ponting has dominated many bowling attacks around the world.
5. Rahul Dravid – 206 innings
If anyone personfies a true gentleman of the game of cricket, it certainly has to be Rahul Dravid. He was one of the finest Test players India produced and used to thrive on overseas tours in difficult conditions.
In 164 Tests that Rahul Dravid played for India, he scored 13288 runs at an average of 52.31 with 36 hundreds. He became the third fastest to 10000 runs in Test cricket, completing the feat in 206 innings. He was one of the most hardworking cricketers to ever play the game.