All the eight IPL franchises have announced the retained and released players for the upcoming season of the IPL. Yesterday was the deadline for submitting the list of the retained and the released players. The IPL Auction for the upcoming season will be held around 11th February where teams will look to strengthen their squads. There is also a trading window that is open till February 4, so teams might trade a few players which be interesting to look out for.
A lot of players have been released and most of them are the overseas ones who didn't perform in the last season. Teams like RCB and KXIP have let go of the big money players to increase their purse for the upcoming auction whereas teams like SRH and KKR haven't released many players trying to keep the same squad for the next season. There are some players who could have been released, but the franchises have stuck with them. So, let's have a look at five players franchises should have released.
5. Jaydev Unadkat
Rajasthan Royals have released their captain Steve Smith but haven't released their left-arm pacer Jaydev Unadkat who didn't do well for the third season in a row. Unadkat was picked by RR in the Mega Auction in 2018 for 11.5 CR. A year later, RR released him and bought him back for 8.4 CR. Before the IPL Auction 2020, they released him again and bought him back for 3 CR.
All the three years he hasn't performed well for them and that's why Rajasthan Royals could have released Unadkat and look for some Indian pacers like Mohit Sharma or Umesh Yadav who will be available in the Auction pool.
4. Chris Lynn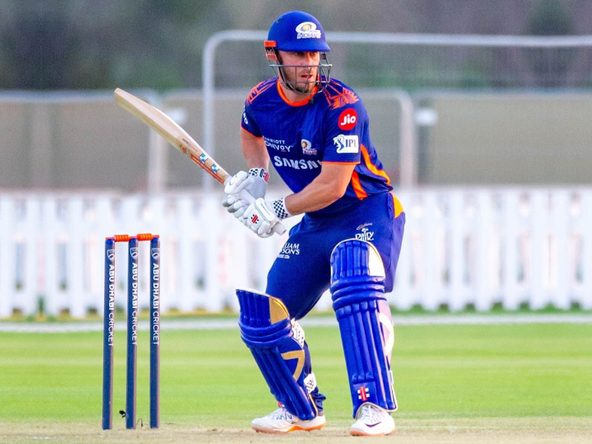 Chris Lynn has been part of the MI squad since last year as they bought him for his base price in the 2020 IPL Auction. Lynn didn't get a single game as he warmed the benches throughout the season in the UAE.
Mumbai Indians could have released a player like Lynn and go after an overseas all-rounder but that hasn't done anything like that. Lynn is having a decent season in the BBL but Mumbai Indians could have got better players than Lynn in the Auction.
3. Imran Tahir
Chennai Super Kings have retained their veteran spinner Imran Tahir for the upcoming IPL season. Tahir was finding it difficult to get a place in the XI during the last IPL and as a result, he got only three games towards the end of the season.
Tahir managed to pick up only one wicket in those three games. He hasn't played cricket for a lot of time and age is not on his side, so CSK could have released him and get a young spinner from the Auction. The likes of Sandeep Lamichhane or Mujeeb Ur Rahman could have been good choices to replace the veteran spinner.
2. Suresh Raina
Suresh Raina who missed the last IPL due to personal reasons is going to be back in the yellow jersey as Chennai Super Kings have retained him for the upcoming IPL season. Suresh Raina has started playing some competitive cricket in the Syed Mushtaq Ali Trophy, but he hasn't done anything significant.
There is no doubt that Suresh Raina should be in the CSK team, but they also had the option of releasing him and buying him for a lower price. There was a high chance that he would have got a price less than 11 CR, which is his current price, and then CSK could have used that money to buy some other players. CSK could have tried this option, but they have gone with the safer option of retaining Raina.
1. Pat Cummins
Pat Cummins who was the most expensive player in the last year's Auction has been retained by the Kolkata Knight Riders for IPL 2021. Cummins was bought for a whopping 15.5 CR in the last year's auction. Cummins had a great Test series against India as he was the Player of the series and there is no doubt that KKR should have kept him in the team, but they could have used the other option of releasing him and buying him back in the Auction.
Even though Cummins is a great bowler, there is very little chance of Cummins going for a higher price than 15.5 CR and so KKR could have taken that risk. They always had the option of Lockie Ferguson, and so they could have released Cummins and try to buy him back for a lower price.