If anyone believes that Virat Kohli is not out of form, then they are being delusional. The Royal Challengers Bangalore talisman endured a disappointing IPL 2022 season – 341 runs in 16 matches, average of 22 and strike rate of 115 – and followed it up with an even more horrific England tour- where he …
---
If anyone believes that Virat Kohli is not out of form, then they are being delusional. The Royal Challengers Bangalore talisman endured a disappointing IPL 2022 season – 341 runs in 16 matches, average of 22 and strike rate of 115 – and followed it up with an even more horrific England tour- where he couldn't score more than 20 in any of the 6 innings he batted in.
Another factor that has been a talking point has been the amount of rest Kohli has taken – after a gruelling 2-month IPL season, Kohli has been rested from series against South Africa, Ireland, West Indies and now Zimbabwe.
Given his poor form, it won't be a massive shock if he's even dropped from the T20 format. Kohli has often stressed on challenges of playing all three formats – and hence, it won't be a surprise if he retires from either one or even both white-ball formats after the 2023 World Cup by the time he will be 35.
Hence, because of these reasons, he is likely to miss out on some records which fans thought Kohli would break when he was at his peak until 2019.
Here are 5 records which Virat Kohli may not be able to break:
When Kohli was ransacking runs for breakfast, lunch and dinner; when he was charting up centuries for fun; when he was at the peak of his powers; when he awed everyone so much that Australian skipper Aaron Finch tweeted, "Dear Virat Kohli, Can you please stop making batting look so easy, it's embarrassing for most other batters in the world."
Dear Virat Kohli,

Can you please stop making batting look so easy, it's embarrassing for most other batters in the world.

Thanks


— Aaron Finch (@AaronFinch5) May 19, 2016
At those points, it seemed very much probable to think that Kohli will surpass the great Sachin Tendulkar's records. But, now it's all a distant dream.
The closest record that many people thought Kohli will quite easily go past was Tendulkar's 49 ODI centuries. Kohli has 43; he has 9 fifties in his last 20 ODIs innings, but has failed to convert those into a three-figure score.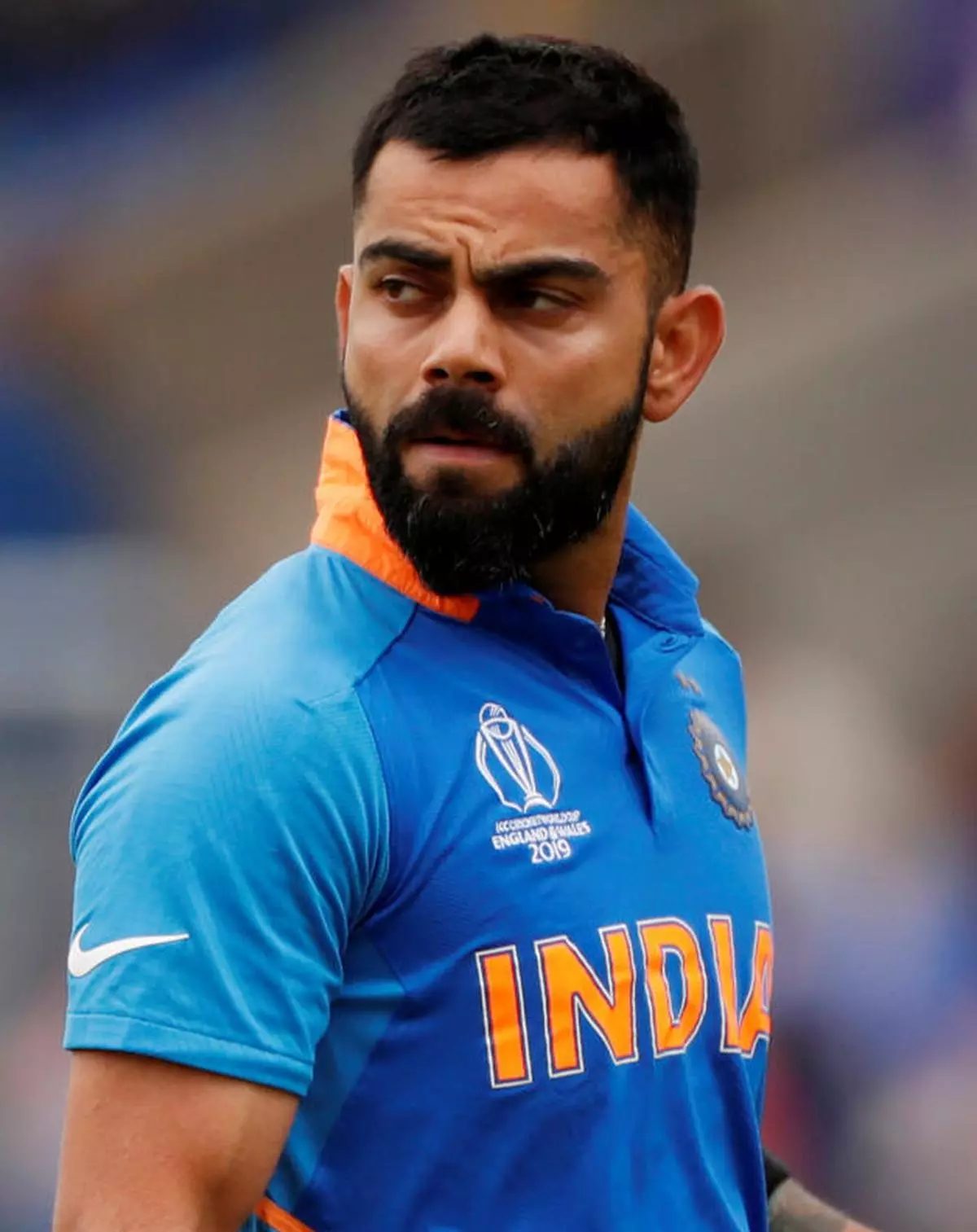 Virat Kohli can still break the ODI ton records, but he's unlikely to break Tendulkar's 51 Test centuries tally; Kohli has 27 Test tons, but has been stuck on 27 Test tons since November 2019! He needs 25 more Test hundreds – that's an unlikely prospect.
Talking about centuries, Kohli's 70 is one less than Ricky Ponting's 71, and 30 – THIRTY – fewer than Sachin Tendulkar's iconic record of 100 hundreds. So that's another record which Kohli won't be able to chase down.
Also, Tendulkar's Test runs tally of 15921is difficult to scale for Kohli, who is the sixth highest among Indians with 8074 Test runs. Given his struggles with the moving ball outside the off-stump, an area where everyone has been targeting him,
Further, on the same lines, Tendulkar's big mountain of overall international runs of 34357 now seems much much bigger than what many fans imagined when Kohli had been amassing his own runs between 2016 and 2019. Kohli currently stands at 23726 international runs, and given his age and his form and chances that he will retire from one or two formats after next year, it is really difficult to see him surpassing Tendulkar's total.
Record for most T20I runs:
Moving away from Sachin Tendulkar and to the shortest format, Kohli is the third highest T20I run-scorer. With 3308 runs, he is behind only Martin Guptill who has scored 3399, and leading the T20I run chart is India captain Rohit Sharma with 3443.
So Kohli is in contention in this race, but since he has been taking a lot of breaks while Guptill continued to pile up runs playing T20s for New Zealand, the Kiwi opener is likely to run away eventually. And not to forget, Pakistan's Babar Azam, 27, already has 2686 T20I runs to his name.