The challenge to make it to the Indian Cricket Team is one of the chief reasons players move to a separate country to ply their trade. However, concerning West Indies Cricket Team, the scene is pretty distinctive. There is a tinge of history behind why we observe plenty of Indian Origin players represent the Caribbean Islands.
Back in the 18th Century, the British sent a few people from India towards the Caribbean Islands to take care of the sugarcane plantations. A few people stayed back and adapted to the culture over there. The Englishmen then introduced the game in the West Indies, and that is how many Indian Origin people began playing cricket.
1. Shivnarine Chanderpaul
Shivnarine Chanderpaul is a Bihari from his mother's side. His family migrated from India to Guyana in the 1800s. Chanderpaul is probably the greatest Indian Origin cricketer to have played for West Indies. A career that spanned over two decades, he scored more than 10000 runs in the five-day format. His record also included almost the same amount of runs in ODI's. Known for his unorthodox batting stance, Chanderpaul had plenty of memorable performances against India too. His son is also a rising cricketer at the moment.
2. Ramnaresh Sarwan
Born to Kishan and Kumari Sarwan, Ramnaresh Sarwan is one of the popular Indian Origin players to have played for the West Indies in this generation. Ramnaresh had a decent career in the brown jersey. He started his career early after showcasing his skills in domestic competitions. He represented the Caribbean Islands in both Tests and ODIs's and was once an undroppable figure. One of his most memorable games was the successful chase of 418, which he executed along with Shivnarine Chanderpaul.
3. Rohan Kanhai
Born in Guyana, Rohan Kanhai is one of the greatest Indian Origin cricketers to have represented a different country. His career spanned over almost twenty years and was one of the best batsmen for his nation at that time. Rohan was also a useful wicket-keeper for his country. Although he kept the stumps in his first few games, he had to give away the task after that. Nevertheless, later too, he went in with the gloves on many occasions.
4. Alvin Kallicharan
Alvin Kallicharan was yet another instance of a small guy making it absolutely big in the game of cricket. A left-handed batsman who had Indian origins, Alvin was the core of the West Indies' batting unit in the 1970s. He was one of the finest exponents of dealing with swing bowling and hence, was extremely successful in England. The player then took up a coaching role in the United States after his retirement.
5. Denesh Ramdin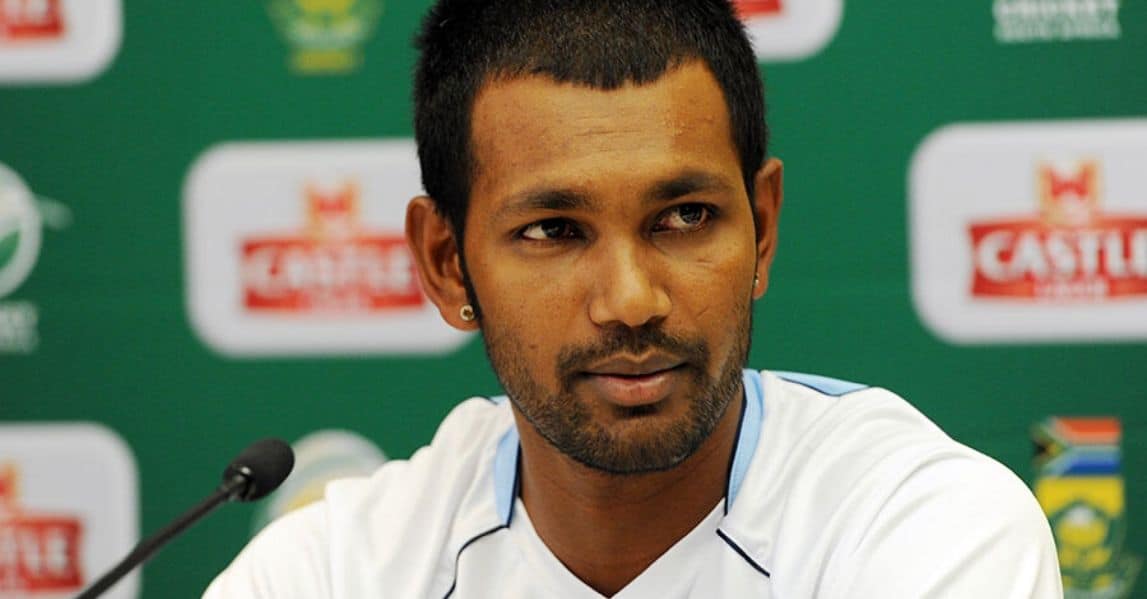 Denesh Ramdin is one underrated cricketer in this generation. A wicket-keeper batsman, Ramdin was also the captain of West Indies at one point in time. Roots that trace back to Bihar in India, Ramdin's international debut occurred in 2005. He made both his ODI and Test debut in the same year. Ramdin also played a couple of T20Is later on. He had a fine career with Trinidad and Tobago in the domestic tournaments.
6. Sonny Ramadhin
Sonny Ramadhin, initially known as KT Ramadhin, is the first East Indian to represent the West Indies. Primarily an off-spinner, the player could also bowl leg-breaks in between. Interesting, this switch extracted only a minimal change in action from Sonny. Hence, this troubled the batsmen often and led to the addition in the wickets' column of the player. Also, the cricketer was known for his ability to bowl long spells. In a test match that took place in England, he completed 98 overs in an innings, which was a breathtaking feat.