Find Out Ravindra Jadeja's Net Worth And How He Earns His Money: Ravindra Jadeja has become one of the premier all-rounders in the world. The 33-year-old is the number 1 Test all-rounder and has held that position for a long time now. Jadeja has earned his success at both the Indian national team and with …
---
Find Out Ravindra Jadeja's Net Worth And How He Earns His Money: Ravindra Jadeja has become one of the premier all-rounders in the world. The 33-year-old is the number 1 Test all-rounder and has held that position for a long time now.
Jadeja has earned his success at both the Indian national team and with Chennai Super Kings in the IPL, and has been a crucial part of both outfits for a decade now. So much that he has been elevated to the leadership group in the Indian team recently when he was named the vice-captain for the West Indies ODI series, but unfortunately missed the series due to injury.
MS Dhoni had handed Jadeja the CSK captaincy duties ahead of the IPL 2022, but took it back when CSK lost 6 out of their first 8 matches and his own performances also dipped.
Nonetheless, Jadeja remains a top all-rounder in the world and an indispensable part of the Indian team across formats.
Ravindra Jadeja's net worth is over 100 crores!
Ravindra Jadeja's reported net worth, according to patrika.com, soars over 100 crores. First, talking about his income from the IPL: Jadeja has played in all the IPL seasons barring 2010 when the all-rounder was banned. He played the first two seasons for Rajasthan Royals for an income of 12 lakh.
He played the 2011 seasons for the now-defunct Kochi Tuskers team for 4.3 crores before he was roped in by CSK for a record sum of 9.2 crores for the 2012 and 2013 seasons.
His salary, however, decreased for the 2014 and 2015 seasons to 5.5 crores and continues at this for 2016 as well with Gujarat Lions when CSK was banned; at Gujarat Lions, he saw an upsurge in 2017 to 9.5 crore.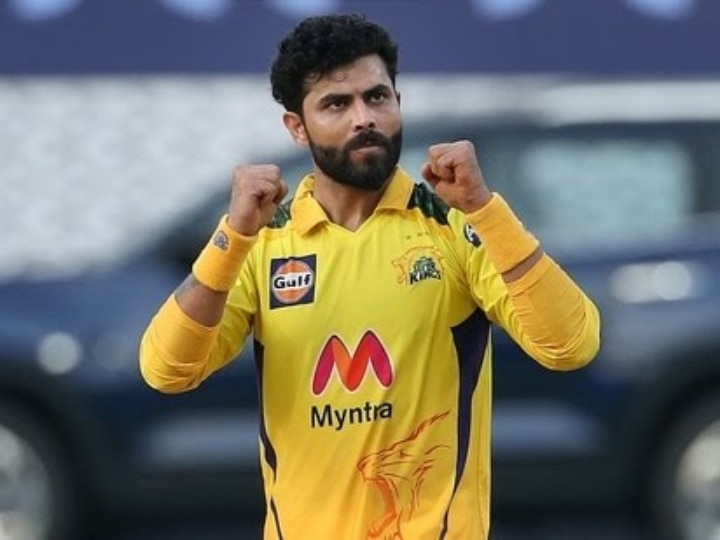 What is Jadeja's salary at CSK?
In 2018, when CSK returned, they roped Jadeja back, retaining him for 7 crores from 2018 to 2021. Ahead of the IPL 2022 auction, CSK retained in the top bracket of 16 crores!! Overall, his income from his IPL career as a player comes to around 93 crores!
How much does BCCI pay Ravindra Jadeja?
Further, Jadeja is in the Grade A bracket of the BCCI annual contracts and has been fetching 5 crores per year from the board over the past few years.
This we had talked only about his income as a cricketer. But, Jadeja is a big brand in itself and has regularly been part of endorsements by some of the major brands in the country – including Gujarat Tourism, Incredible India, Life OK and sportswear brand Zeven – who have paid him handsomely for championing their brand on his social media handles and also on digital mediums. Thus, Jadeja's net worth is believed to be over 100 crores.