Jos Buttler has been in the form of his life ever since IPL 2022 happened and the kind of onslaught that he stitched altogether makes him a hero nonetheless. Despite limited returns in the T20I series against India, he has thrived thereafter and continues the onslaught handsomely. Following a decent run of affairs, the most …
---
Jos Buttler has been in the form of his life ever since IPL 2022 happened and the kind of onslaught that he stitched altogether makes him a hero nonetheless. Despite limited returns in the T20I series against India, he has thrived thereafter and continues the onslaught handsomely.
Following a decent run of affairs, the most obvious question has started doing the rounds that is Jos Buttler the ultimate hero of T20I cricket and is there no one better than him at the moment? Well, honestly, it is too soon to ask this question and as we ponder further, there can be reasons that would stand exactly opposite to the fact that Buttler is currently acing the show.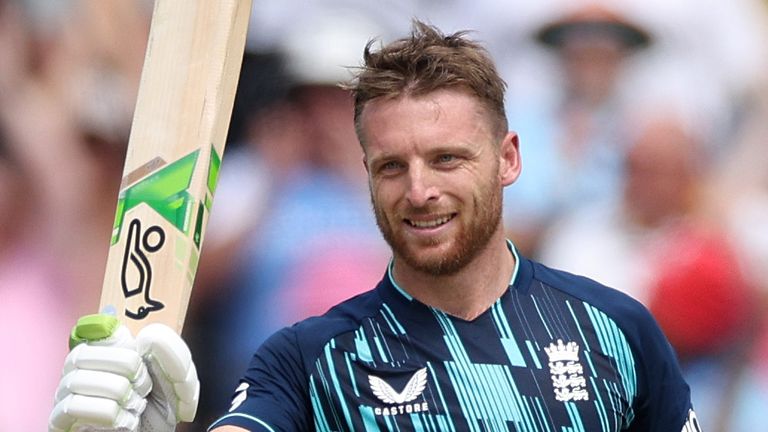 At the moment, Buttler is undergoing a purple patch and there is absolutely nothing to stop his juggernaut. However, every cricketer has a patch of his own and during this phase, there is absolutely nothing that can stem the flow of these athletes.
However, the true test of time comes when one has suffered a fall and risen back from the ashes. Buttler is still to step in the choppy waters and only time will tell, if he does step in them what will be his immediate response. However, at the moment it seems that there won't be any fall for the English opener.
He already had a strong collection of strokes up his sleeves and the kind of impact that he has created over the past few months is the signature of a true champion, underlining his class. He has never held back and has batted smartly, making a proper use of his weapons to pepper the bowlers into all corners of the park.
He is a technically sound batter and his lust for boundaries also makes him a fearless striker of the cherry wherein he would aggressively attack the bowler without giving it a second though that what can happen if he somehow fails to connect.
Bringing together the much-needed aspects of a brilliant batter, he has all of the qualities that one usually needs to boss the world. Time at the moment is filling wind in his sails. However, it would be naïve to say that there is no one better than him and only time shall craft a fitting response to the question of the one who can be the true holder of the zenith.