The role of an opener in any format is to set up the innings for the rest of the batsmen, especially in the first innings. In Test cricket, the openers need to face the new ball and try and make it old, so that the middle-order batsmen will be at ease when they come out to bat. Facing the first ball or facing the first over from a high-quality bowler is not an easy task.
Openers need to be careful before they start playing their shots and only a few openers are successful in playing long innings. There are few openers who not only have centuries but also have daddy hundreds i.e., a score more than 150.  So, let's have a look at six openers with the most 150s in International Cricket.
6. David Warner – 11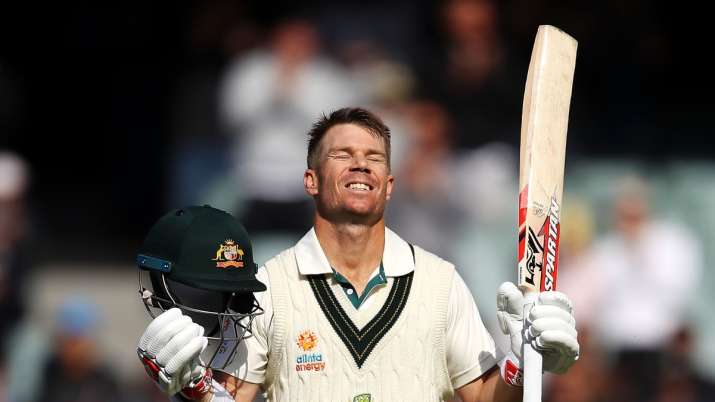 David Warner is one of those openers who can take the game away from in a matter of time. His thought process is completely different from the conventional openers as he tries to score quickly and put pressure back on the bowlers. This strategy works perfectly for him and helps him score big.
The left-handed opener from Australia has eleven 150+ scores in international cricket out of which five are in the longest format and the remaining six are in the ODI format. David Warner also has a triple century to his name in Test cricket.
5. Alastair Cook – 11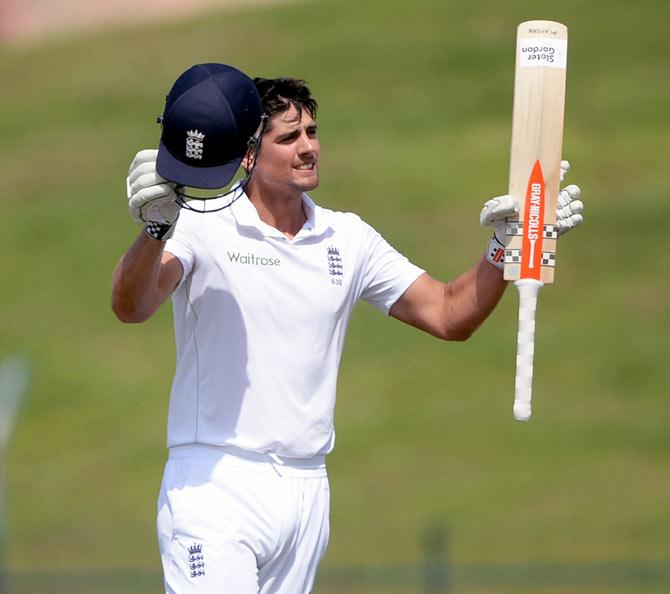 Alastair Cook, who announced his retirement from international cricket has been one of England's finest Test openers. He has scored more than 12000 Test runs at an average above 45. Opening in England is a difficult task as the new ball swings all over the place.
Cook has 33 Test centuries out of which 11 have been 150+ scores and out of those 11, five are double centuries. His highest Test score is 294 as he missed his triple hundred just by six runs. He has a great Test record and any opener would be proud of that.
4. Rohit Sharma – 12
Rohit Sharma started opening in white-ball cricket in 2013 and since then he has been a superstar in white-ball formats. Recently he also started opening in Test cricket and that has worked quite well for him.
The Indian opener has twelve 150+ scores out of which eight are in the ODI format and four are in Test cricket. Sharma also holds the record for three double centuries in the ODI format which is insane. He can go huge when he gets going as it is difficult to stop him.
3. Sunil Gavaskar – 12
Sunil Gavaskar is one of the finest openers to have ever played the game. Facing the West Indian fast bowlers without a helmet is not an easy task by any means. Gavaskar is one of those openers who believe in giving the first hour to the bowlers which means he tried to survive in the first hour and then once he was set, he used to look at scoring opportunities.
All his 150+ scores have come in Test cricket and four out of the twelve 150+ scores have been double hundreds. He has 34 Test centuries to his name out of which 12 are 150+ scores which mean he scored it big once he was set which is always a great sign.
2. Chris Gayle – 12
Chris Gayle is one of the most destructive openers to have ever played this game. The left-handed opening batsman has smashed all bowlers to all the parts of the park and scored big runs. Having said that he knows how to build an innings as he has twelve 150+ scores in his international career.
Seven out of those twelve have come in Test cricket, and you can't just keep smashing sixes in the longest format. He has two triple centuries in the longest format. The other five 150+ scores have come in ODIs where he has smashed a double hundred in a World Cup. Gayle will keep entertaining the crowd as long as he plays.
1. Virender Sehwag – 16
When Virender Sehwag used to score big he used to win the game for India. He used to dominate the opposition and turn the game completely towards India. He had a knack for putting up big scores and most of them came in the longest format.
He has 14 scores of 150+ in Test cricket out of which six are 200+ and two are 300+. In the ODI format, he had two 150+ scores out of which one is a double hundred. Virender Sehwag at his best was a great sight to watch.