---
Former India skipper Virat Kohli is celebrating his 34th birthday on November 5, 2022. India's second-highest international run-scorer, Kohli, has unlocked another high recently after a couple of years filled with facing criticism and tackling questions.
The Indian cricketing giant, Kohli, who was named the Player of the Decade in 2020 by the ICC, is the leading run-scorer in the ongoing T20 World Cup 2022 in Australia, with 220 runs in 4 innings, raising 3 half-centuries and has been dismissed only once. Although Kohli and India take one game at a time, they would have also envisaged winning the trophy altogether come November 13 at the MCG.
Kohli had been amid a lean patch over the last couple of years and had a torrid time in July in England after which he took a one-month break and then returned with a bang hammering a century - his 71st in international cricket - against Afghanistan in Asia Cup 2022.
The right-hander then played match-winning knocks vs Australia and South Africa at home before taking the world by storm with a knock-for-ages against Pakistan, following it up with two more fifties and leading India's batting.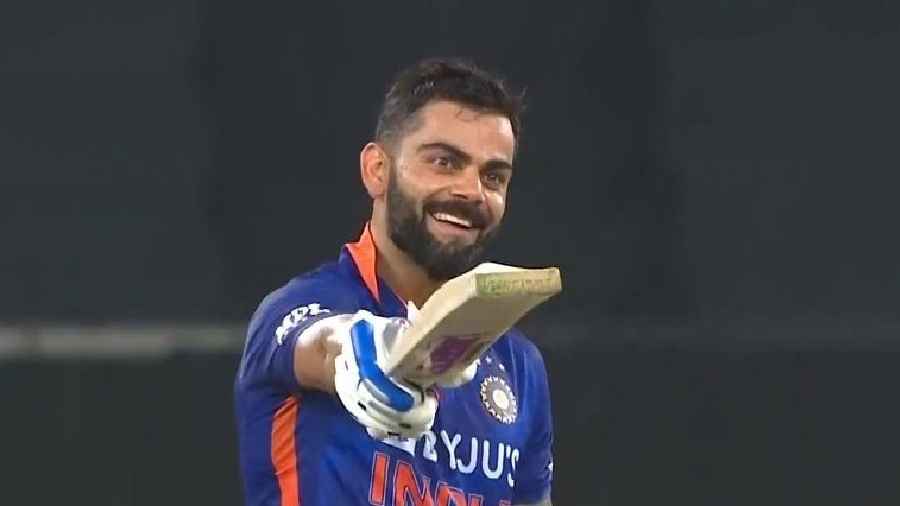 Virat Kohli is an inspiration for billions of fans across the world
The journey of Virat Kohli from being a chubby young lad from Delhi to becoming a global cricketing icon and one of the fittest athletes in the world has been well-detailed and documented by the fans and broadcasters.
Kohli has regularly made bold statements regarding his professional and personal life.
Here are some of the best quotes from Virat Kohli that will inspire you:
"If you're true to yourself, you won't fear anything."
"I like people who don't need everyone to like them."
"I always dreamt of holding the bat and winning games for India. That was my inspiration to take up cricket."
"They picture me as someone who is wrong, and eventually that becomes right after a certain point of time."
"In the game of cricket, a hero is a person who respects the game and does not corrupt the game."
"I am a guy who likes to play with intensity. Once that is gone, I don't know what I am going to do on the field."
"If you can stay positive in a negative situation, you win."
"Whatever you want to do, do with full passion and work really hard towards it. Don't look anywhere else. There will be a few distractions, but if you can be true to yourself, you will be successful for sure."
"The bat is not a toy, it is a weapon. It gives me everything in life, which helps me to do everything on the field"
"Never give up. Today is hard, tomorrow will be worse. But the day after tomorrow will be sunshine."
"I like to be myself, and I do not pretend. For instance, I do not dress up for occasions, I am what I am."
"When you are fit, you feel as if you can do anything."
"The more centuries that I am able to score, the happier I will be."
"I want to be relaxed in my personal life. I really do not like to be hassled."
"On the field, aggression can sometimes be a positive emotion. It boosts performance and can lift your game. But over the years, I have learnt that restrained aggression is a better animal. That way, you will conserve your energy and won't spend yourself quickly."