The competition for a place in the Indian team is perhaps the toughest in the world. Add to it the mercurial nature of selections and some of the unusual, unexpected, shocking calls that the selectors and the management sometimes make, it makes life of a fringe player really uncertain.
India have had some really talented players who debuted in ODIs in recent years, but couldn't live up to the expectations and remained inconsistent, leading to their ouster. Such is the state of these players, that now they wouldn't find themselves in contention even in India's second-string ODI side.
Here are 3 talented players who may never play ODIs for India again:
Manish Pandey
One of the most talented, classy, and high-ceiling players to have played ODIs for India is Manish Pandey. However, the career of the Karnataka batsman didn't pan out as he and many others had expected it to.
In just his third ODI innings, Pandey cracked a memorable match-winning century in Sydney in 2016. After that, however, in his next 20 ODI knocks, he managed just one fifty and barely made any significant match-winning contribution. During this time, he was dropped multiple times, but brought back in the side based on his domestic exploits, but couldn't live up to the mark.
33-year-old Manish Pandey is unlikely to add any more caps to his 29 ODIs and 39 T20Is. With already a slew of batsmen, younger and in-form than Pandey, competing for a few places in the eleven and squad, Pandey is unlikely to don the India blue jersey again.
Siddarth Kaul
After a couple of impressive IPL seasons with SRH, right-arm fast bowler Siddarth Kaul played 3 ODIs in 2018 and went wicketless in all 3 matches, leaking runs at more than 6 runs per over. Kaul has an impressive List-A record: 180 wickets in 105 matches. But, with nothing to show in recent seasons in the IPL, Kaul is unlikely to make a comeback to the ODI side.
Krunal Pandya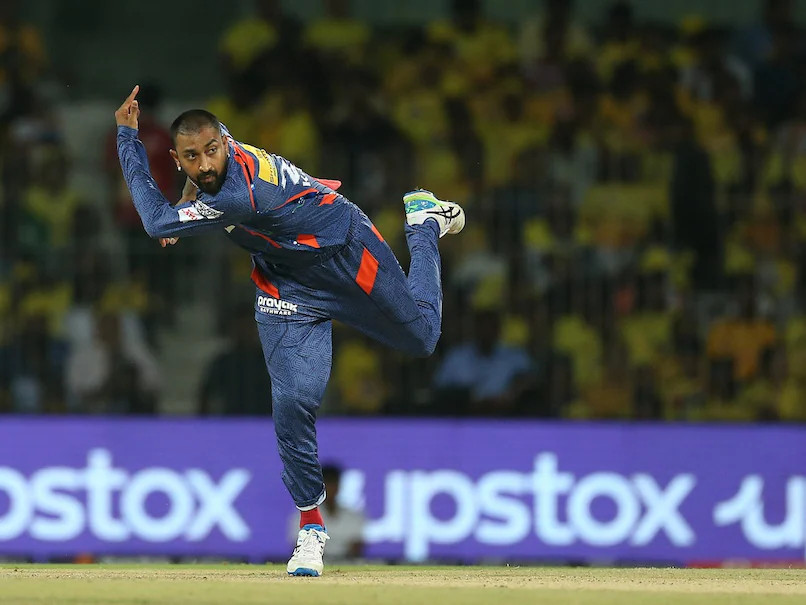 Krunal Pandya has had a terrific IPL career where he's made contributions with both bat and ball. Krunal played 5 ODIs in 2021 when Jadeja was rested or injured and Axar Patel hadn't made his rise yet. Pandya did well in his chances in those 5 ODIs: 130 runs at a strike rate of 101 and 2 wickets at an economy of 5.86.
However, the team management perhaps wasn't impressed much and dropped him as Jadeja remained the first-choice left-arm spinning all-rounder. Soon Axar Patel and Washington Sundar made their mark and Krunal Pandya was out of India's T20I team as well.
With Jadeja currently owning a spot in the line-up, and Axar and Sundar waiting in the wings, it seems higly doubtful that Krunal will ever return to India's XI.