In the crucible of the ICC Cricket World Cup 2023, England, the reigning champions of both the ICC Cricket World Cup and the T20 World Cup, find themselves in the throes of an unexpected struggle. The cricketing powerhouse, known for its indomitable spirit, has faced a series of setbacks, securing victories in only 2 out of the 8 games played. This dismal performance has left fans and cricket pundits alike scratching their heads, as England navigates one of its lowest points in limited-overs cricket.
Crushing losses have become the bitter pill for England, as their World Cup campaign in India unfolds. The team, once hailed for its prowess in limited-overs formats, now grapples with adversity, raising questions about their strategy and form. The deflated spirits and uncharacteristic defeats have left a dent in their otherwise illustrious cricketing legacy.
While the limited-overs team grapples with its struggles, England's Test team, under the dynamic leadership of Ben Stokes and head coach Brendon McCullum, has been scripting a different narrative. For the past two years, they've been playing BazBall, a term coined to describe their proactive and aggressive approach to Test cricket. Facing bowlers head-on and making bold decisions, they've redefined the traditional format, showcasing a refreshing brand of cricket.
Under the dynamic duo of Stokes and McCullum, England's Test team has undergone a metamorphosis. Gone are the days of cautious play; they embrace a fearless style that challenges opponents and sets the tone for the match. This proactive approach has yielded success, with the team boasting an impressive record over the past two years.
England Played BazBall In The Ashes And CrapBall In The Cricket World Cup 2023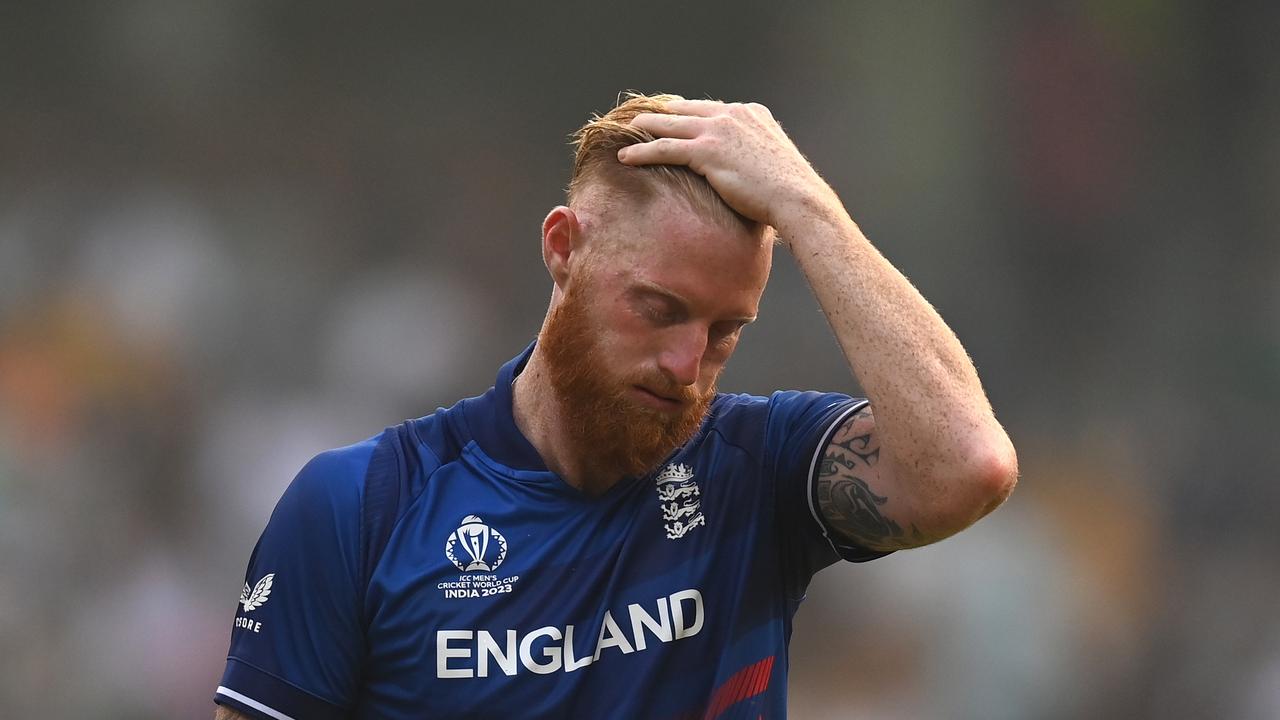 The stark contrast between England's performances in BazBall and the Cricket World Cup 2023 highlights the dichotomy within the team. While their limited-overs form has been a cause for concern, the Test team's audacious style has brought triumph and rekindled hopes among fans.
England have been low on confidence in this World Cup, unlike what they have been in test cricket. They neither showed confidence while batting nor while bowling.
As England grapples with this rollercoaster of successes and setbacks, the challenge lies in finding the delicate balance between the two formats. The lessons learned from BazBall's success can be instrumental in rejuvenating the limited-overs squad. Adaptability and a willingness to evolve will be crucial as England aims to reclaim its dominance on the global cricketing stage.
England's journey in the ICC Cricket World Cup 2023 reflects the intricate dance between triumph and turmoil, showcasing the resilience of a team navigating uncharted waters. As cricket enthusiasts await the team's resurgence, one thing is certain—the Stokes-McCullum era has left an indelible mark on Test cricket, ushering in a new era of fearless and exciting play, while Jos Buttler has struggled in ODI World Cup 2023 to lead his team.