What to Expect From Pakistan's 15-Man World Cup 2023 Squad?
Pakistan is set to announce the 15-man roster it will use in the ICC World Cup 2023, this week. The Pakistan Cricket Board (PCB), in conjunction with the selection committee and team management, is in the process of finalising the squad for this major tournament.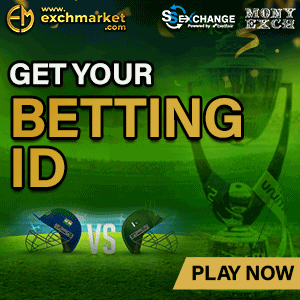 Pakistan enjoyed the acclaim of being a formidable unit in ODIs not too long ago. They beat Afghanistan 3-0 in a thrilling series and went into the Asia Cup 2023 as the top-ranked team in the world. The losses against India and Sri Lanka, though, have exposed a number of weaknesses within the team and may require adjustments before the World Cup. Pakistan's weaknesses were exposed in their loss against India, especially in their spin department and batting order. Pakistan's spinners were ineffective even against Sri Lanka, and Shadab Khan's lacklustre performance in the Asia Cup raised questions about his continued inclusion in the side.
So, how will Pakistan change in the ICC World Cup in 2023?
Cricket Pakistan has reportedly indicated that major changes are on the cards for the Pakistani team that competed in the Asia Cup. It's likely that players like Faheem Ashraf, Mohammad Haris, Usama Mir, and Mohammad Wasim Jnr won't make the World Cup roster. On the other hand, pacer Hasan Ali and the mysterious spinner Abrar Ahmed are in a strong position to get into the team. Hasan Ali was injured and unable to play in the Asia Cup, and Abrar Ahmed has yet to make his One-Day International debut. Fakhar Zaman is likely to keep his spot in the squad despite a recent drop in performance, while Shadab Khan could be given another shot to establish his value.
Even though Imad Wasim hasn't played in an ODI since 2020, the selectors are mulling over bringing him back into the fold. His long career on the international cricket circuit inspired this strategy. Imad contributes in multiple ways, both as a spinner and a solid batsman in the lower order.
Pakistan's World Cup roster dynamics are still changing as the cricketing world waits for an announcement. The selection process is still a tricky balancing act, where the promise of newcomers must be weighed against the experience of veterans. Pakistan will send 15 players to the ICC World Cup in 2023, and their lineup is expected to feature a mix of veterans and new comers as they look to restore their place as cricket's undisputed powerhouse.