Virat Kohli, the iconic Indian cricket player known for his aggressive batting style and leadership as the Captain of the Indian Cricket Team, is not just a sports sensation but a man adorned with intriguing tattoos that hold deep meanings. These tattoos, 12 in total, each tell a unique story about Kohli's life, beliefs, and journey in the world of cricket.
Explained: Virat Kohli's 12 Tattoos And Their Meanings:
GOD'S EYE Tattoo
– Tattoo: The first ink adorns his left shoulder in the form of 'God's eye.'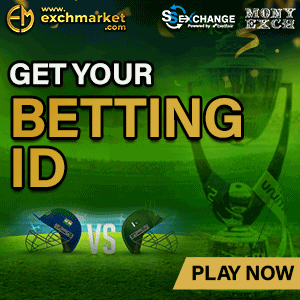 – Meaning: Kohli describes it as the all-seeing eye, symbolizing the idea that everything is observed and accounted for. It connects him to the essence of life and human goals.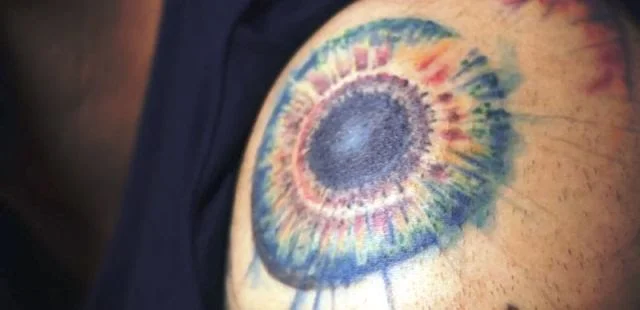 Japanese Samurai Tattoo
– Tattoo: On his upper left arm, a Japanese Samurai warrior with a raised sword.
– Meaning: Kohli holds this tattoo dear, as it represents the Samurai's code of loyalty, self-discipline, and ethical conduct, inspiring him to draw strength and practice self-control.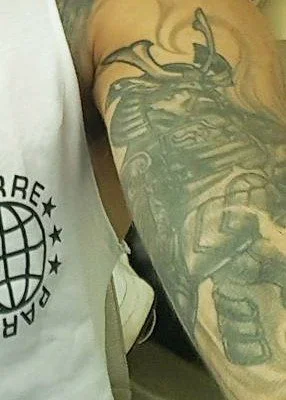 175′ Tattoo
– Tattoo: Inked on his left arm, this tattoo proudly displays his ODI cap number 175.
– Meaning: These numbers hold a special place in his heart, representing his cricketing journey and the legacy he leaves behind.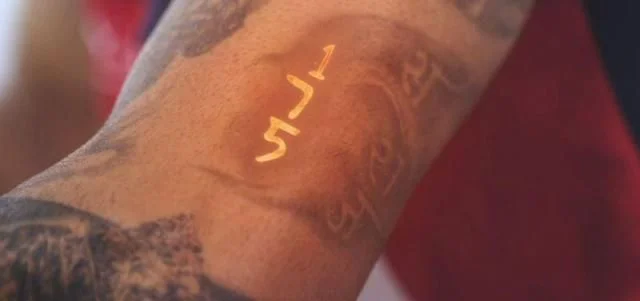 269′ Tattoo
– Tattoo: His upper left-hand features his Test Cap No. 269.
– Meaning: These numbers carry immense significance, as they will forever be linked to his name, leaving an indelible mark in the annals of cricket history.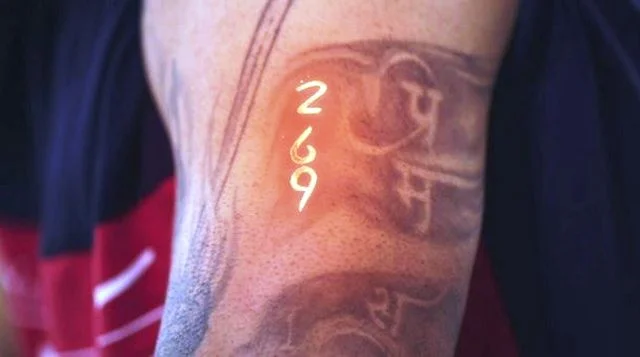 His Mother's Name Tattoo
– Tattoo: On his upper left arm, he pays tribute to his mother with the name 'Saroj.'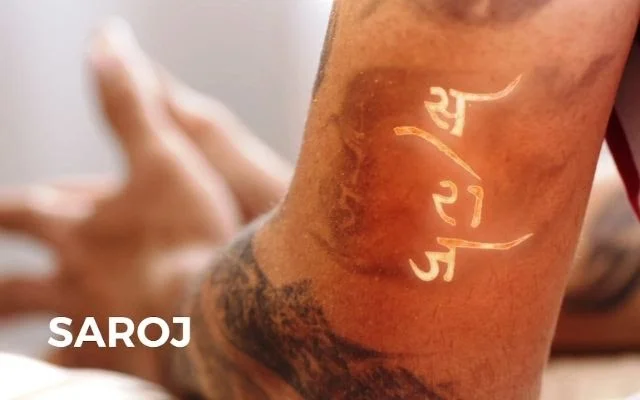 His Father's Name Tattoo
– Tattoo: His father's name also adorns his left hand.
– Meaning: A token of respect and gratitude for his parents' unwavering support throughout his life.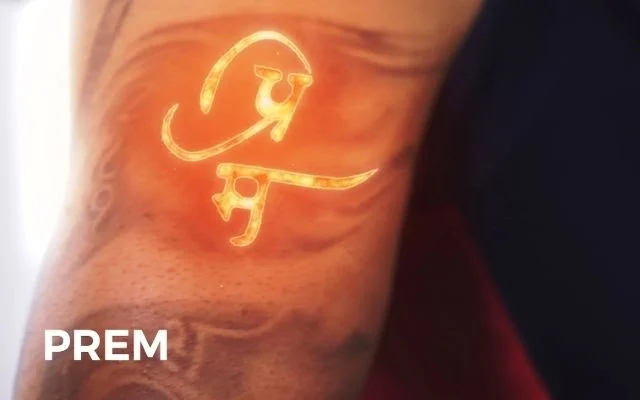 Lord Shiva Tattoo
– Tattoo: A tattoo of Lord Shiva, meditating on Mount Kailash near Lake Mansarovar, graces his left forearm.
– Meaning: Virat Kohli's deep devotion to Lord Shiva finds expression in this tattoo, symbolizing his spiritual beliefs.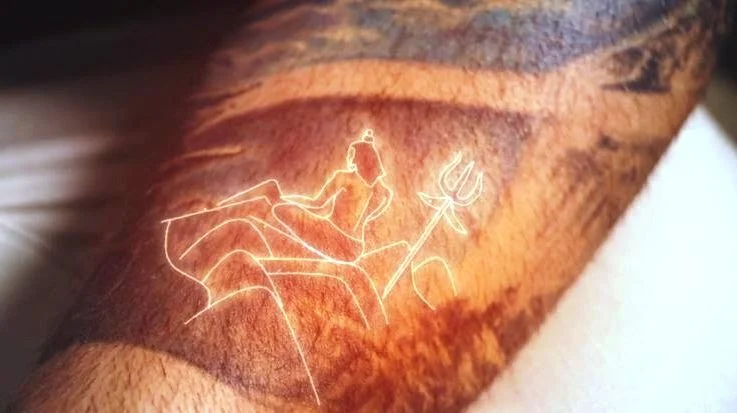 Monastery Tattoo On Shoulder
– Tattoo: On the left side of his shoulder, Kohli sports a Monastery tattoo.
– Meaning: This tattoo embodies peace and power, offering a sanctuary amidst the chaos of the world.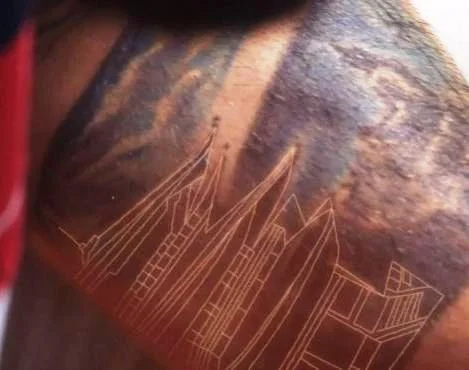 Scorpio Tattoo
– Tattoo: A Scorpio zodiac sign is inked on his upper right arm.
– Meaning: Representing his astrological sign, this tattoo symbolizes his Scorpio personality traits.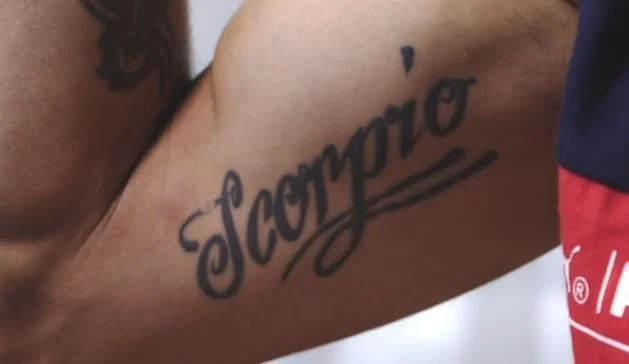 OM Tattoo on Shoulder
– Tattoo: The universal Hindu symbol, ॐ (OM), sits near the 'God's Eye' tattoo on his shoulder.
– Meaning: It signifies spiritualism and the realization of his destined path, reinforcing his belief that his journey is not random.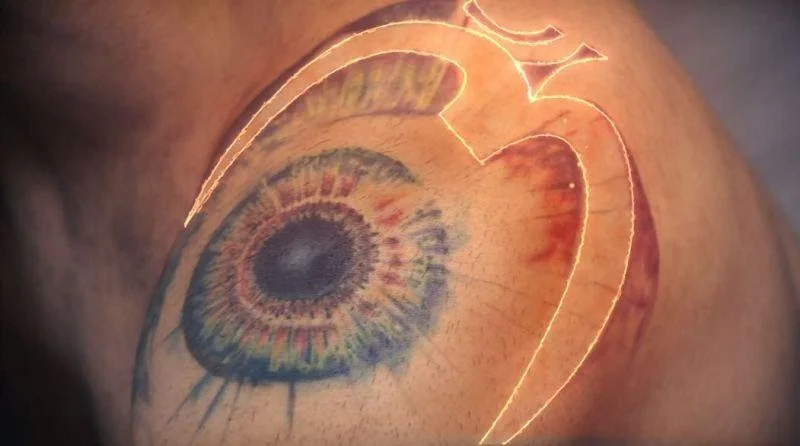 Tribal Tattoo
– Tattoo: Adorning his right forearm is a Tribal tattoo.
– Meaning: This symbol of aggression aligns with his fearless and competitive spirit on the cricket field.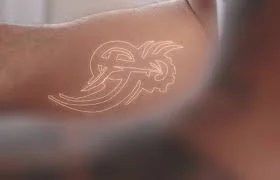 Dot Work Tattoo on Left Arm
– Tattoo: Created by Devendra Palav of Aliens Tattoo, this intricate design spans Kohli's left arm.
– Meaning: This tattoo symbolizes his spiritual beliefs, emphasizing the interconnectedness of all things, the source of creation, oneness, the structure of life, and the source of all things.
ALSO READ: Adam Gilchrist Reveals How Rishabh Pant Has Changed The Mindset Of Indian Wicketkeeper-Batsmen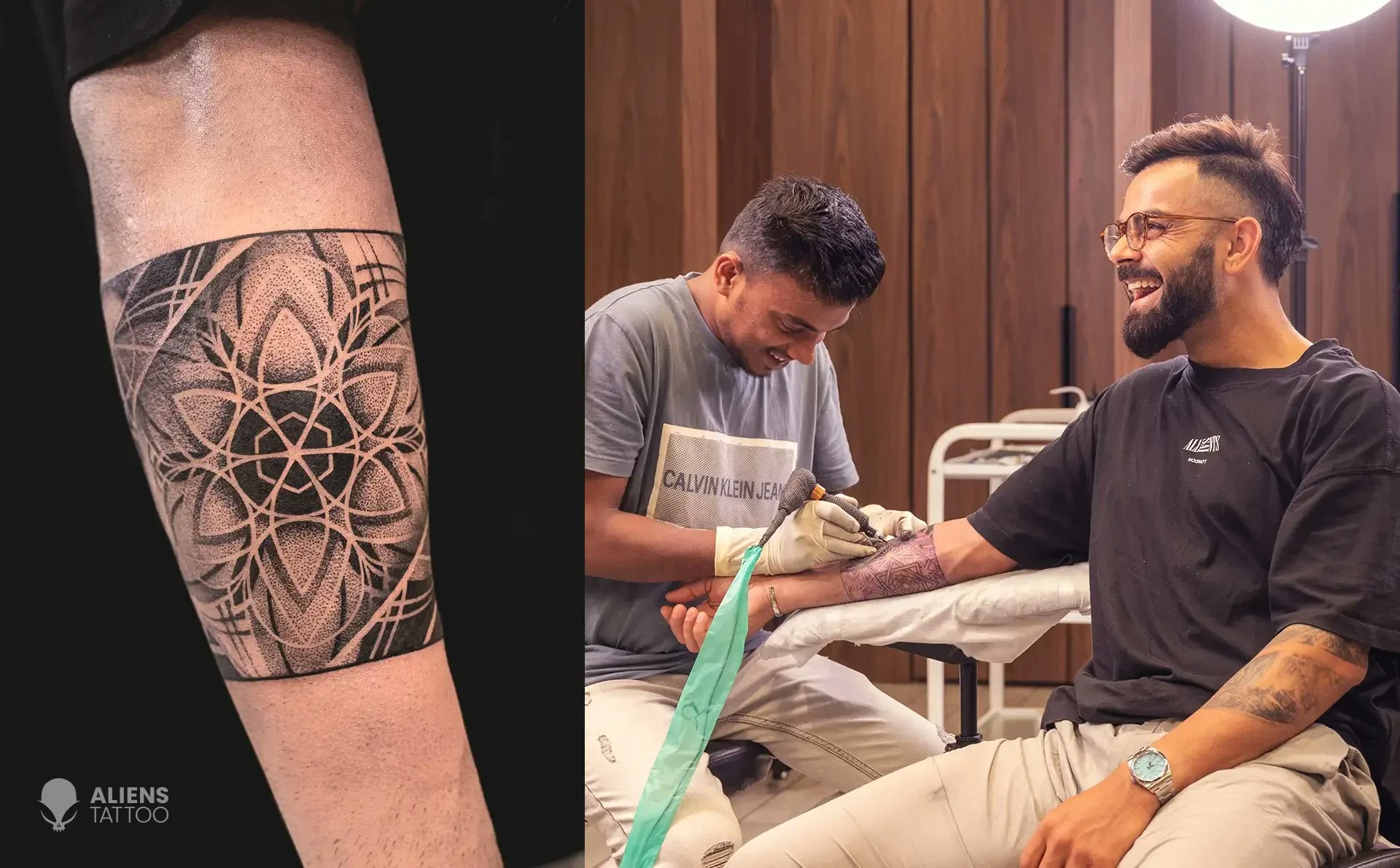 Virat Kohli's tattoos are not just ink on his skin; they are a canvas reflecting his life's journey, his beliefs, and the traits that have made him a cricketing legend. Each tattoo carries a story, and together, they paint a picture of the man behind the cricketing icon. These tattoos are not just decorations but symbols of his identity, experiences, and the principles he holds dear, creating a tapestry that tells the tale of Virat Kohli's remarkable life on and off the field.